Mass Protest In China – Covid Lockdown System Reaches Its Breaking Point!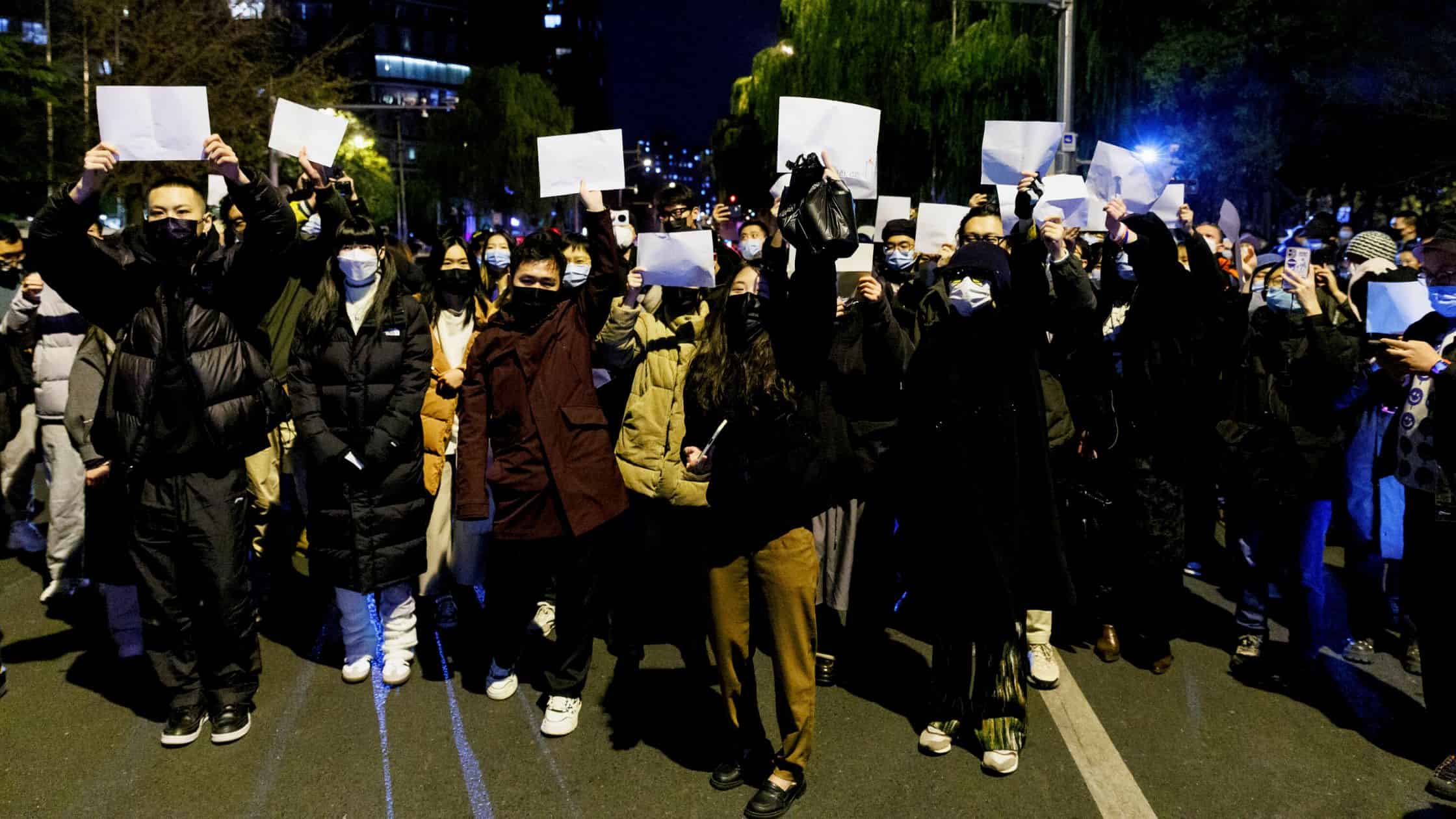 Parallel to the Corona wave, a new wave of protest has erupted in China against its Supreme Leader, Xi Jinping. Authorities in at least eight cities struggled to put an end to demonstrations Sunday that represents a rare direct challenge to the ruling Chinese Communist Party. Protesters who were enraged by strict anti-virus measures called for China's powerful leader to resign, in an unprecedented rebuke (CCP).
The demonstrations, which started on Friday and have since spread to dozens of university campuses, the financial center of Shanghai, and other cities, are the largest display of opposition to the ruling party in many years. On Sunday, hundreds of people gathered for several hours on the riverbank in the capital city of Beijing to sing the national anthem and take in speeches.
Millions have grown weary of the President's Covid defensive tactics after nearly three years of mass testing, quarantines, and bizarre lockdowns.
Anti – Lockdown Protest
An anti-lockdown protester who would only give his last name, Li, said, "The lockdown policy is so strict. By remarking about the measures as incomparable, the protester also pointed fingers to "discover a way out"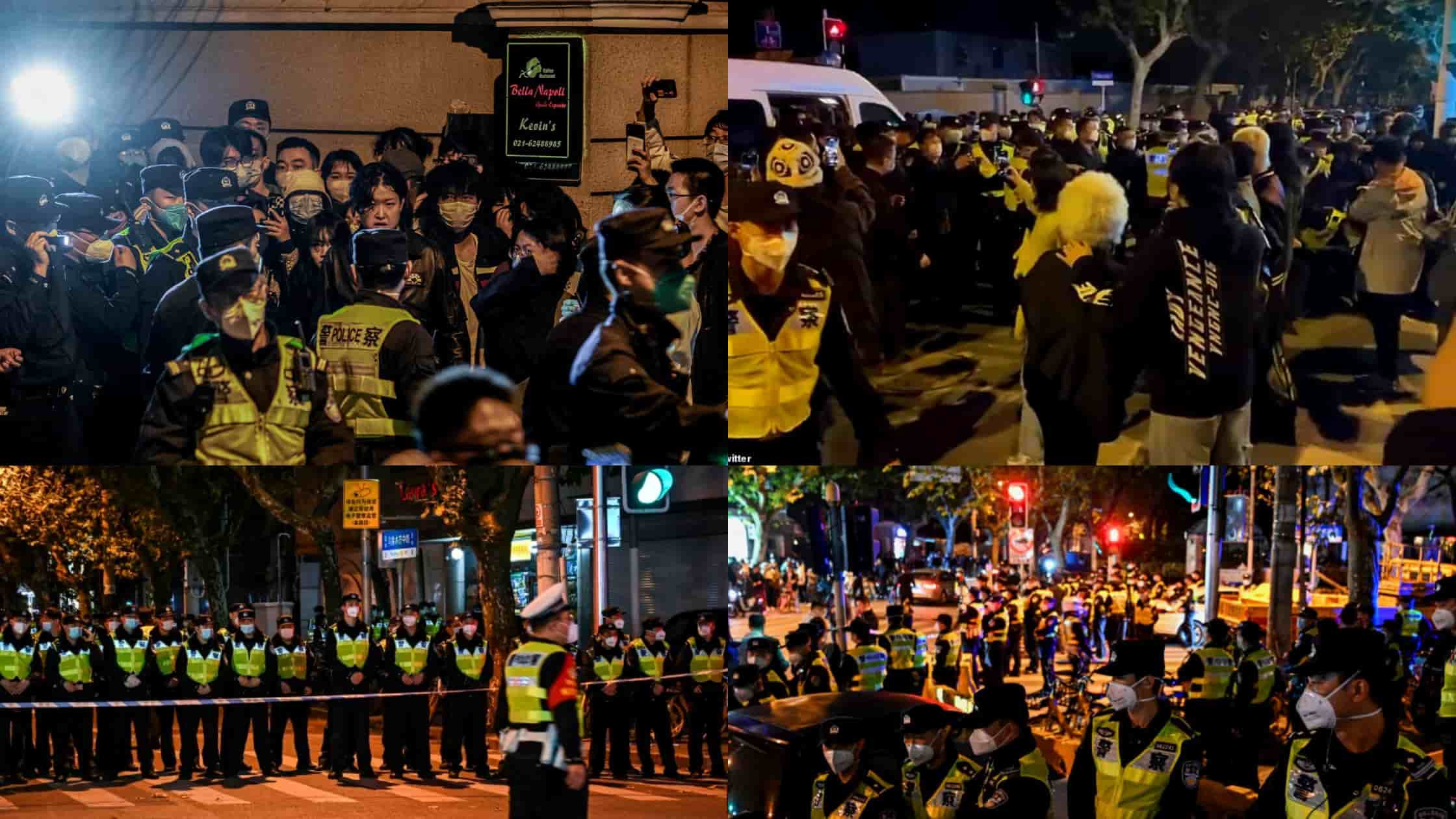 Police used pepper spray to disperse protesters in Shanghai who demanded the resignation of Xi Jinping and an end to one-party rule. But a few hours later, people gathered there once more. Police once more dispersed the protest. A reporter witnessed protesters being taken into custody and being driven away in a bus.
Chants against Xi and the Chinese Communist Party could be heard clearly in a video of the demonstration in Shanghai that The Associated Press verified: "Xi Jinping! Step back! CCP! Step aside!
The most recent unrest comes after a protest in Urumqi, a city in northwest China, where lockdown regulations were criticized for impeding rescue efforts after a tower block fire that claimed 10 lives. In Wuhan, some protesters were seen smashing metal gates and tearing down barricades. The claims have been refuted by Chinese authorities.
China is the only major country still working to halt COVID-19 transmission three years after the virus first appeared. Access to neighborhoods has been halted for weeks at a time due to its "zero COVID" strategy. Virus tests are performed daily on millions of people in some cities.
Even though taking such extreme measures helped to reduce the number of Covid patients in comparison to other developed nations, citizen complaints were not adequately addressed or cared for. In a recent incident, the draconian strategies resulted in the deaths of two kids, whose parents claimed that anti-virus protections made it difficult to seek medical attention, Xi and the Communist Party came under fire from the general public.
Unprecedented in China, the protest's atmosphere encouraged discussion of taboo subjects like the 1989 crackdown on the Tiananmen Square pro-democracy protests, according to the protester who insisted on anonymity. As was to be expected, hundreds of police dispersed the more boisterous group before attacking the second as they attempted to clear the main street of people.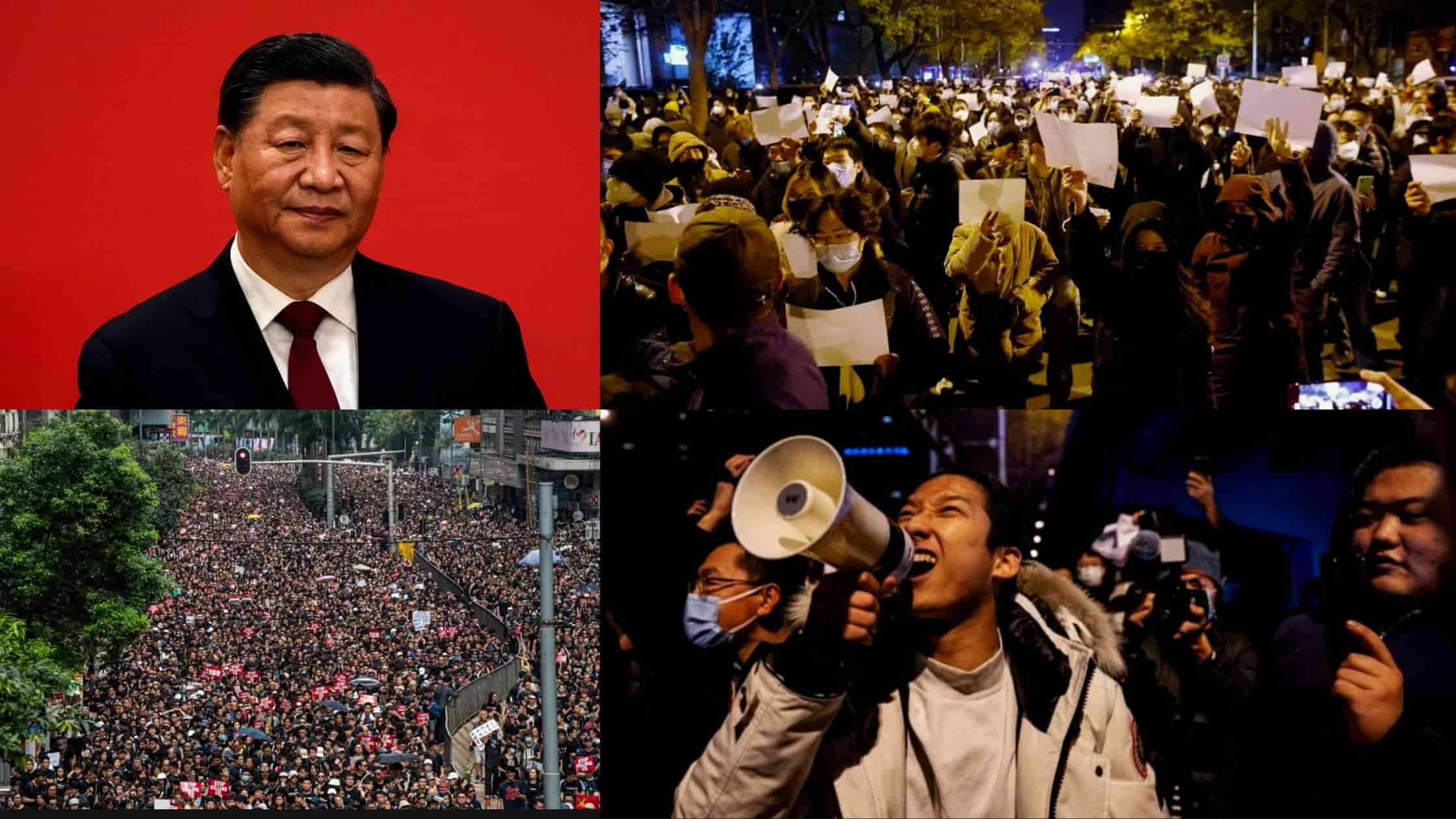 Social media posts claimed that 50 universities had also seen protests. According to posts on social media, about 2,000 students gathered at Xi's alma mater, Tsinghua University in Beijing, to call for the easing of anti-virus controls. Students sang the socialist anthem Internationale and shouted, "Freedom of speech!"
Reacting to the breakdown in China, Amnesty International's regional director for human rights, Hanna Young also pleaded with Beijing to permit peaceful protest in a public statement.
The massive protests also alarmed investors as Asian stocks opened sharply lower on Monday. According to state media, markets and other businesses will reportedly reopen in regions deemed to be at low risk of virus transmission, and bus, train, and airline service will resume. They made no mention of whether people living in riskier areas would be permitted to leave their homes.