Fans Are In Awe Of Porsha Williams: Marriage To Her Soulmate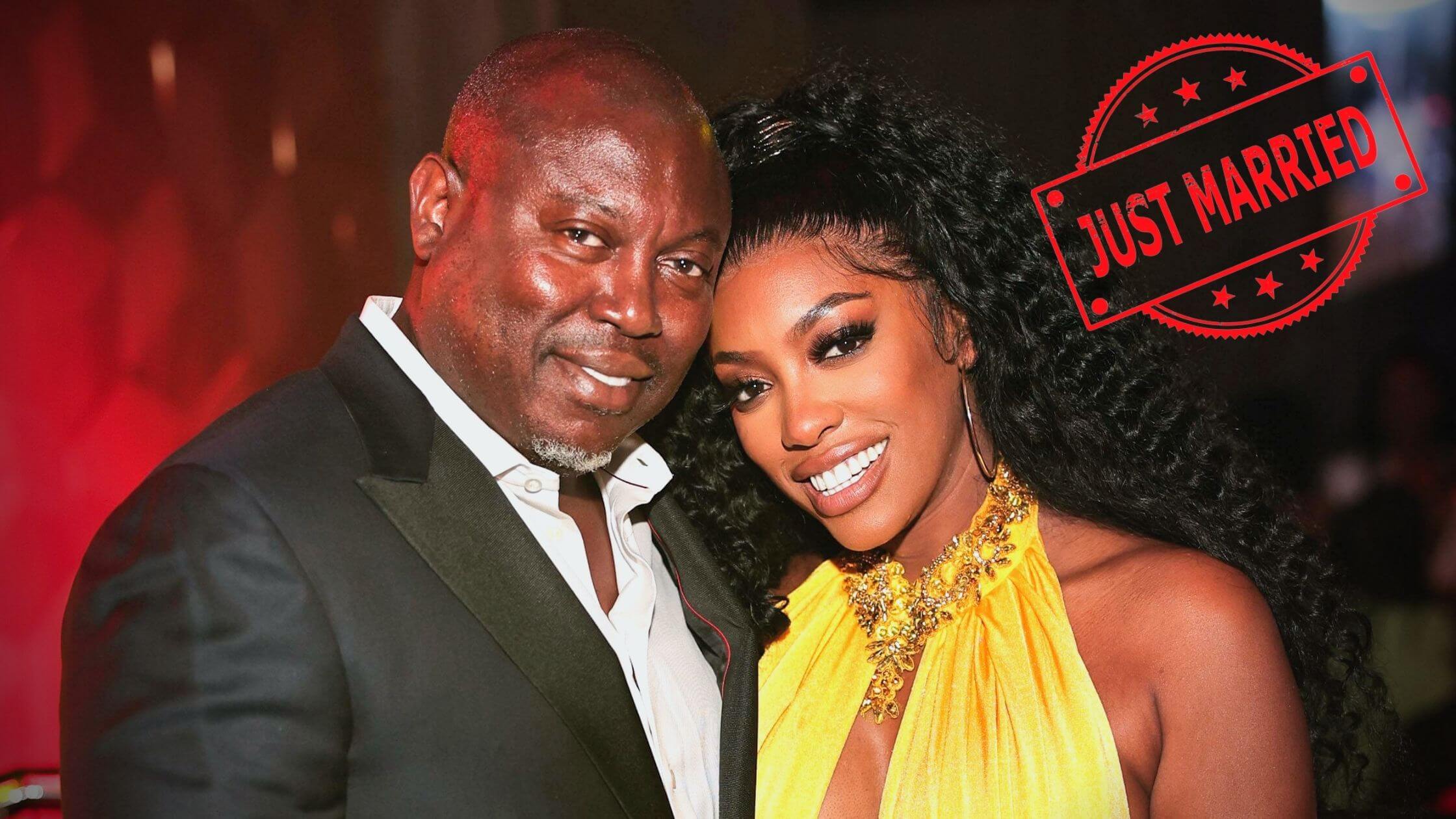 Finally, it happened!
The long-dreamt union, the much-loved RHOA star Porsha Williams finally tied the knot of her life. On Friday, November 25, Porsha, 41, married her businessman-turned-film producer fiancé Simon Guobadi in a traditional Nigerian ceremony.
The ceremony at the Four Seasons Hotel Atlanta where native law and custom were present in front of 250 guests turned out to be a visual treat for the attendees. The happy couple also invited traditional Benin singers and dancers to perform for their special day.
Porsha and Simon will exchange vows once more in an American ceremony on Saturday attracting a new set of visitors and fans.
They invited about 250 people to their wedding, including several Bravolebrities. Visitors were spotted dressed in purple and teal traditional or official Nigerian-inspired attire.
A True Fashion Extravaganza
Iro and Buba, a colourful skirt and top that are typically lavishly beaded, are the typical clothing items for ladies in Nigerian Yoruba and Edo culture. Women frequently decorate by carrying a fan and donning a Gele, an elaborate head wrap. Men, on the other hand, wear an agbada, a sizable kaftan made of guinea or lace, as well as a cap made of Asoke fabric.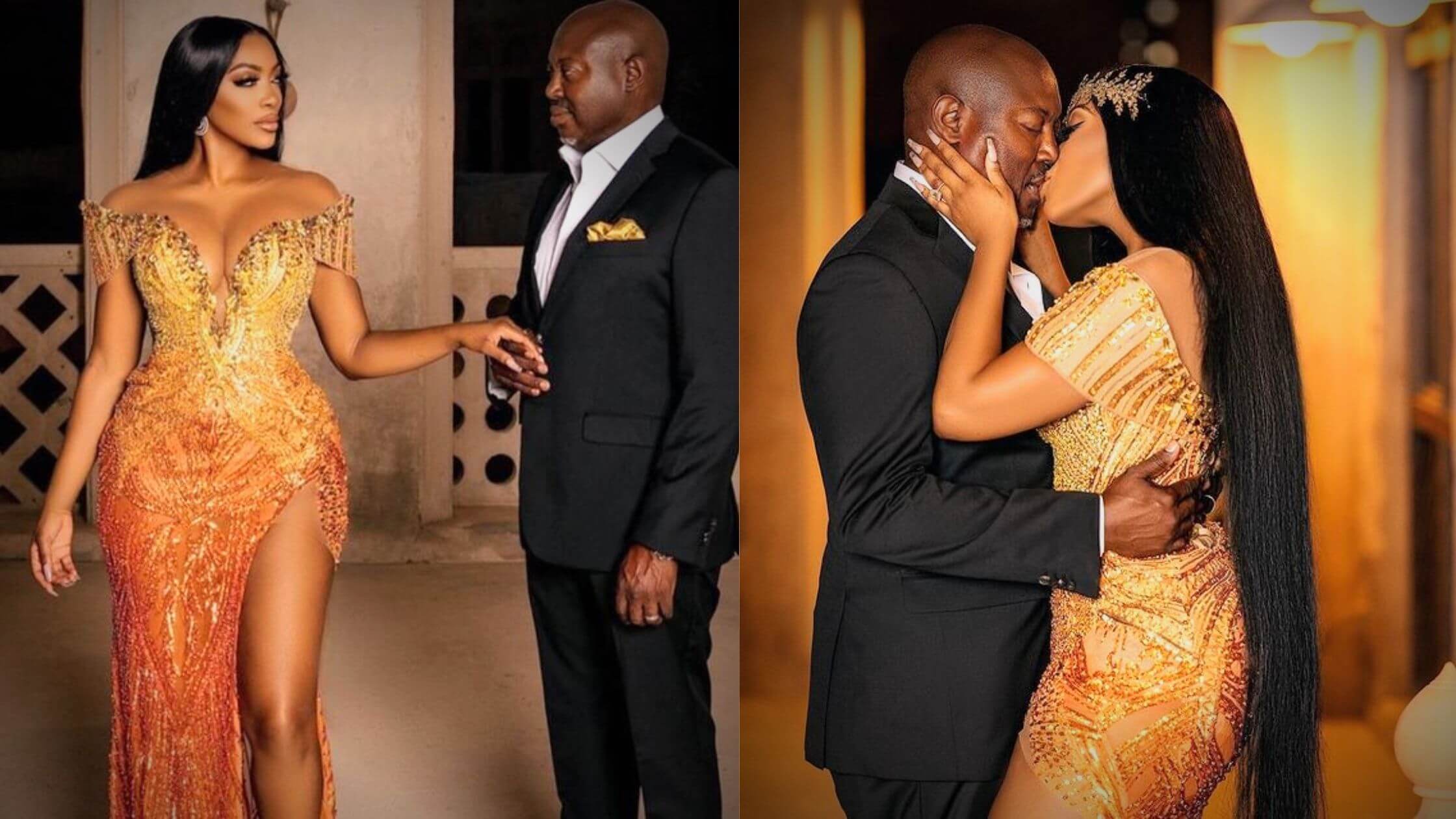 The couple provided the cultural fabric for their family members' clothing for the day, as is customary. Each family member could choose how they wanted to design the fabric.
Williams, who was overjoyed for her big day and called it "a true fashion extravaganza," changed into three different outfits, all of which looked stunning.
Before the wedding, Williams admitted to being "ridiculously excited" and "just so ready." Not being able to conceal her joy, she further added that she was "not even nervous" and was "marrying the love of her life" with the sole purpose of strengthening their bond as a couple and as a family.
The actress displayed her glitz and style by donning a red dress by Lakimmy and a headpiece at first, and then a blue dress and a gold dress, both by Tabik, which the fans said they couldn't take eyes off.
She flaunted her glitz and style by donning an extravagant, deep red, princess-style wedding gown by Lakimmy that was embellished with feathers and gold, as well as an okuku, a headpiece made of Benin coral beads, for the ceremony.
She changed into two separate stunning gowns by designer Tabik again for the reception, one in royal blue and one in gold, creating a distinctive style.
Meanwhile, Guobadia, the man of her dreams, claimed to be "a bit nervous," in contrast to Porsha, he joked.
People are reportedly thinking "Uh-oh" when you admit to being a little nervous just before walking down the aisle, he claimed. But my worry is brought on by my long-distance family and friends arriving in Atlanta! he remarked sarcastically.
The couple catered to traditional Benin foods such as snails, egusi, meat pies, and okra stew from the local restaurant Little Lagos for the wedding reception. They also served fried lobster, steak, and cornbread to honor Williams' southern roots. They served a traditional Benin cake for dessert.
Williams stated that she wanted her guests to feel as if they were in Nigeria, referring to the exclusive Nigerian customs, and cultural rituals, including dress and cuisine.
She explained, "I want them to feel as if they've taken a flight and landed in Benin." The entire room should be transformed with beautiful browns, rose golds, tans, and creams. She added, "It should be beautiful and give you that authentic African feel."
Even though they've both previously married — Simon, most notably to Porsha's former RHOA costar Falynn Pina — Williams referred to their marriage as "our last marriage." She concluded by referring to the magical bond each share by referring it as a "blessing" to have found her soulmate. "It doesn't happen very often", she exclaimed to People.