The White Lotus Recap: The Surprises In The Season-Two Finale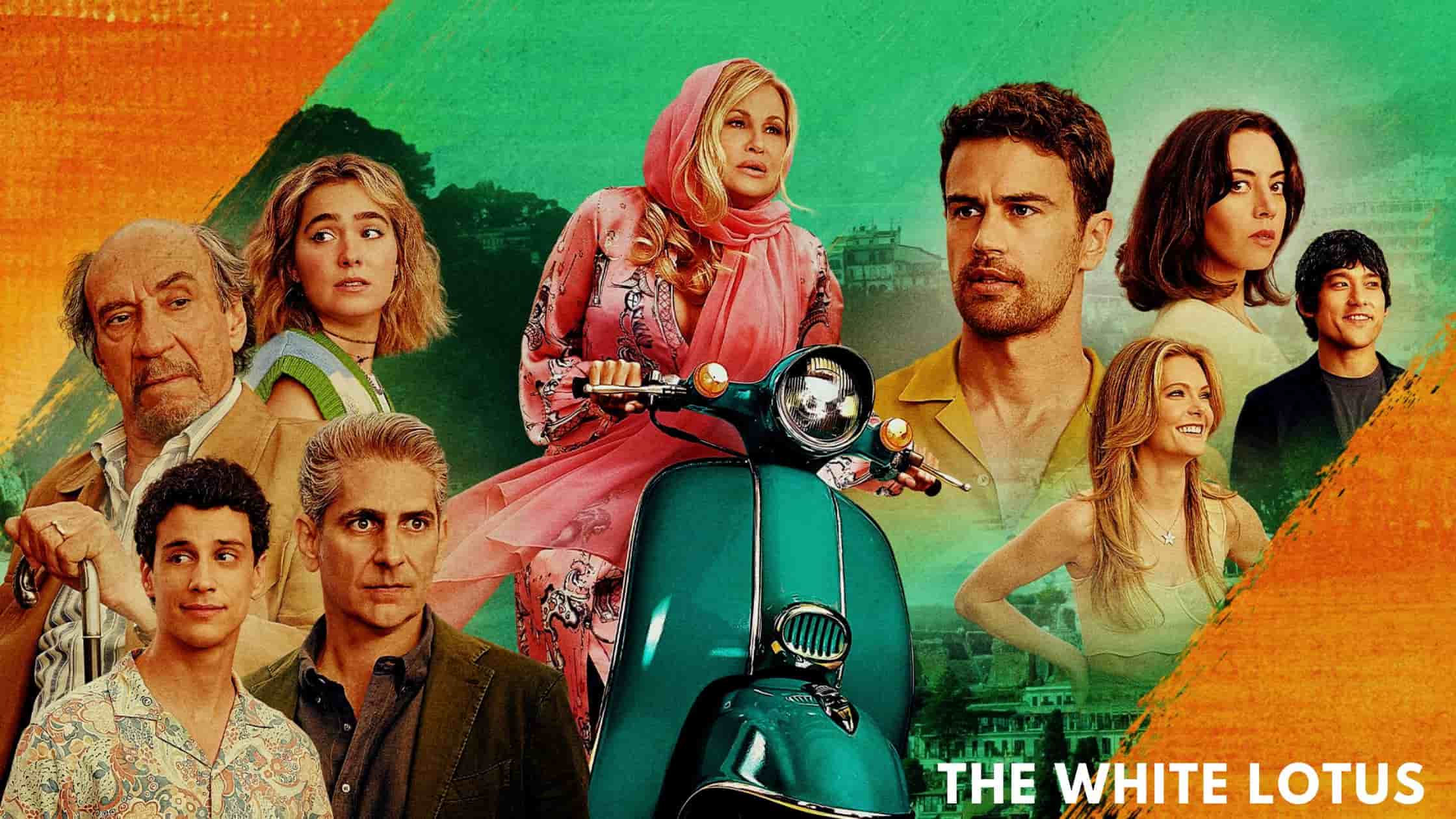 The second season of The White Lotus is now complete. Mike White as expected has done a fantastic job of keeping us on the verge of the seat. As most expected, another dead body surfaced in the White finale, but this one may have shocked us more than we anticipated. Mike doesn't like anyone surviving, isn't it?
Also, we finally have concrete information about whose body Daphne collided with during the final swim of her Sicilian vacation after weeks of speculation and theorizing. Tanya McQuoid, played by Jennifer Coolidge, was the only character from season one who we had to say goodbye. But since this is The White Lotus, it goes without saying that her demise was anything but straightforward.
The White Lotus Recap
Moreover, if there is one undeniable fact in the world, it is that Yale graduates are among the worst people on the planet. I'm referring to Cameron (Theo James), the predatory creep who terrorized the Four Seasons Taormina in Sicily in season two of The White Lotus. That academic discovery is possibly the least shocking part of the tense HBO limited series finale, which saw not two, but four of these miserable rich bastards die.
Ethan is still plagued by visions of Harper fighting with Cameron as the Sunday finale opens. While Daphne FaceTims her children, who are blonde and blue-eyed, Dominic scrolls wistfully through pictures of him and his now-split family. Meanwhile, a lovestruck Albie offers to accompany Lucia back to L.A. with him and Tanya awakens in Quentin's palazzo and, as she descends for breakfast, overhears him suspiciously whispering with his friends. She receives praise from one of Quentin's friends for making a new friend "so late in life." So, is she facing a fatal illness?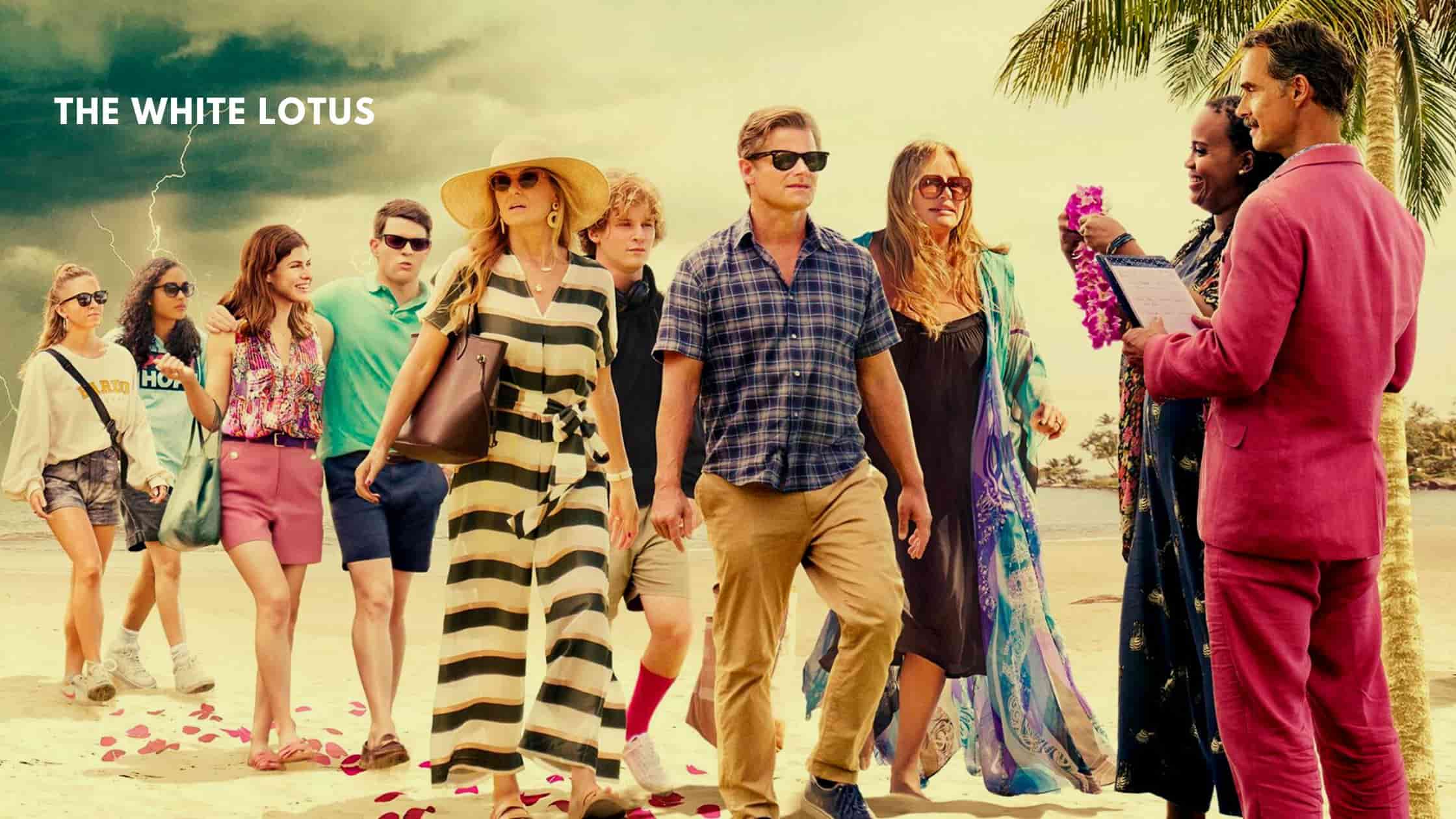 In Harper and Ethan's room, which has been on Ethan's mind nonstop, he finally confronts his wife about their (possibly real or imagined) tryst. The two argue back and forth about who is telling the truth regarding each of their individual suspicions before Harper finally gives in. Cameron locked the door after they entered the room intoxicated, but she acknowledges that they were there and that they had just kissed.
Ethan is still doubtful that she is giving him the whole story and is certain that additional events took place. Whatever the case, Cameron definitely tried to have sex with Harper. Ethan sets out to throw some punch and as Ethan assaults his former roommate, years of resentment over Cameron's uncontrollable desire and constant being treated as less than exploding. The brawl is brutal and it is not something you want to witness.
Storming out after the fight Ethan meets Daphne and opens his confused heart that has been hurt severely. Daphne makes the angry Ethan calm as she says "You don't have to know everything to love someone," – a classic line to be honest. Daphne also implies another thing. What would it be? I think it's something that can heal Ethan's pain. Yes, you are there – sex. Isn't she really great?
Tanya, who was leaving for the hotel, remembers the picture she found the night before while engaging in cocaine-fueled sex adventures. When Quentin enters, he releases Tanya and identifies the man in the picture as Steve, who worked on a dude ranch. But Tanya, you know, embraces red flags. I mean, she is so inclusive, you know.
Tanya is still staring at their framed Brokeback Mountain-style photo when Portia calls, and she is slowly, agonizingly piecing together that Quentin and her estranged husband Greg are after her fortune. In reality, Greg was the person who insisted they travel to Sicily, and if they got a divorce, he wouldn't receive anything; however, if Tanya passed away, that's a different story.
Jack suddenly enters the scene and Portia is so frustrated as she hits out at him for a moment. He retorts with an I-don't-give-a-damn response and Portia is forced to leave. But no, she can't leave. Not until her one-night stand with a Mafia connection, Nicolo, arrives to pick her up in a boat. In the hurry to escape, she loses her phone and is further angered – the night of frustration it is. Suddenly, another shock – Nicolo enters the scene. It's assassination time.
A very different scene is unfolding soon – Cameron is giving Lucia the money he owes her. Oh, what a great man he is. Mia, meanwhile, joyfully informs Bert, her greatest fan, that she has been hired as the pianist. Dominic then goes to tell Lucia to check her bank account after informing Albie that he had made the karmic payment.
Scenes later, Jack has taken Portia to a creepy, deserted location in the scenes that follow. He drove her to the airport, telling her not to go back to the White Lotus and to board a plane right away, instead of taking her to the resort. He throws her phone away as expected.
The men quickly begin banging on Tanya's door even though she is locked in the room.
She points the gun at the door while sobbing. No way – she's rounded and starts firing her way through the yacht as they break down the door. Blood, blood, and more blood. And, Quentin is also drenched in it. Keeping in mind the cheating, she tries to escape but falls into the deep sea. Don't play the titanic music, but yeah, she is drowning people. Drowned completely afterward. The following morning, Daphne discovers her body floating in the water.
The scene that remains shows the Di Grasso men swooning over a beautiful young Italian woman in unison, Daphne and Cameron sharing a knowing kiss, and Harper and Ethan holding each other close and smiling at the same time. This scene takes place at the airport. While our hero-escorts Lucia and Mia walk off into the distance, Portia gives Albie her phone number.