Becky G Is Getting Married To Her Boyfriend Sebastian Lletget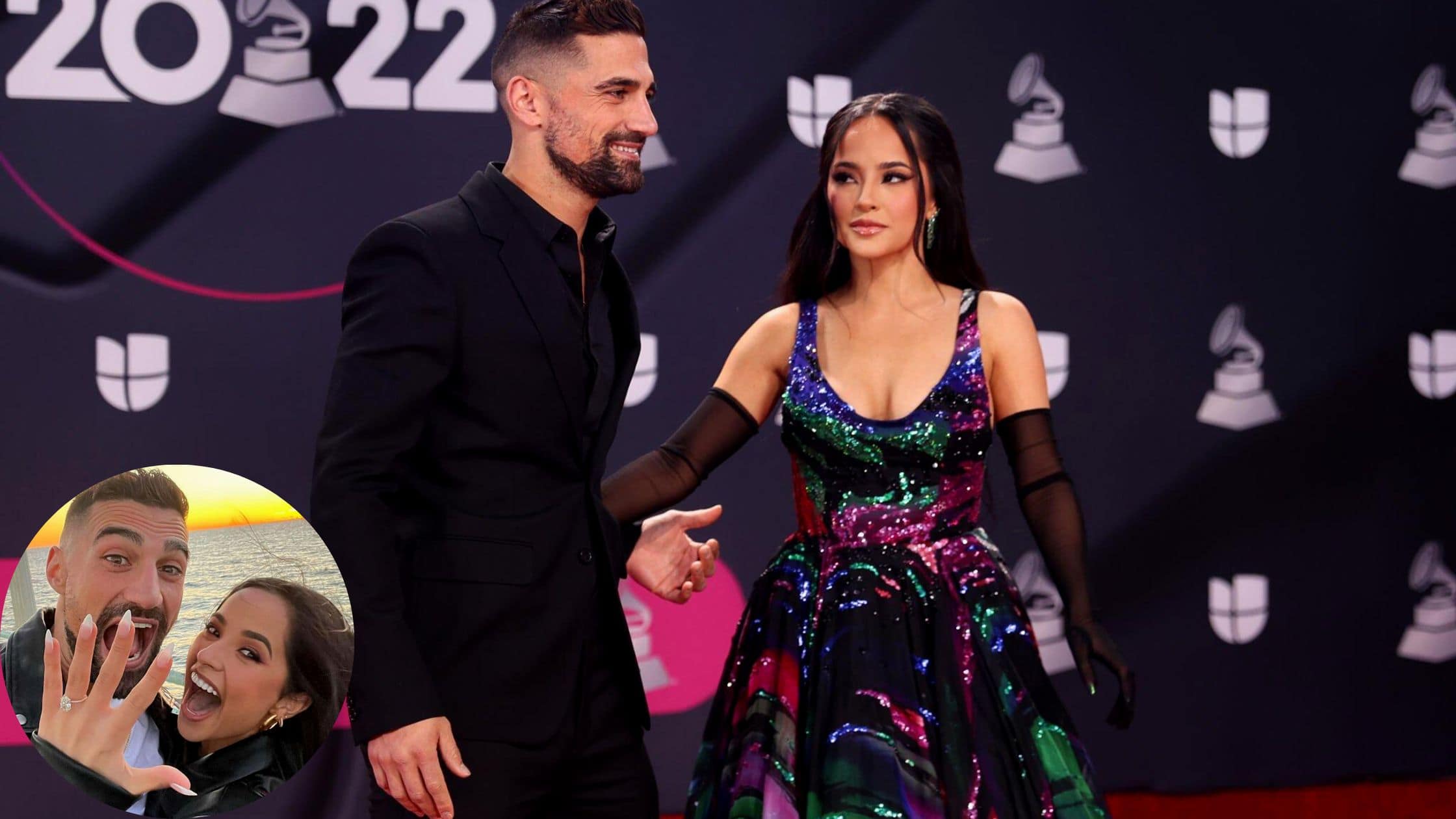 Hey… Finally, Becky G is engaged…
Becky G, the great musical sensation is going to be knotted with Sebastian Lletget, the renounced soccer player. Becky exposed her adorable diamond ring to her fans after sharing the happiness on Instagram. Photos shared by Becky include the legendary player proposing to her and they hug each other. They have been dating for the past six years. Becky G is 25 years and Sebastian Lletget is 30. They were popping up together for many functions and fans were very curious to know about them.
Both of them were wearing matching dresses for the proposal photos that are taken as candid shots. Both of them were looking adorable in the black leather jackets. All the celebrity friends are commenting on the happy occasion on Instagram. Fans, friends, and well-wishers are in ecstasy. The fandom was eagerly waiting for the news of the Mamiii singer's wedding.
The sight of the oval-shaped sign of love – the diamond ring is also a big discussion in the fashion world. The reactions received to Becky's Instagram post are very exciting. Fans and friends are discussing the wedding well in advance. All her fellow singers are very excited and waiting for the big day to come. Wedding venue, wedding dress, and event management everything is under hot discussion before the couple decides what to do.
Becky G And Her Boyfriend Sebastian Francisco Lletget
Becky G is born on March 2, 1997. She gained popularity as an actress and singer. She became popular through online media as she posted videos. This popularity leads her to RCA records it was a stepping stone for her. Her real name is Rebbeca Marie Gomez. She was lucky to collaborate with Cody Simpson and Cher Lloyd. ''Shower'' is her first work that has her popularity as a mainstream singer.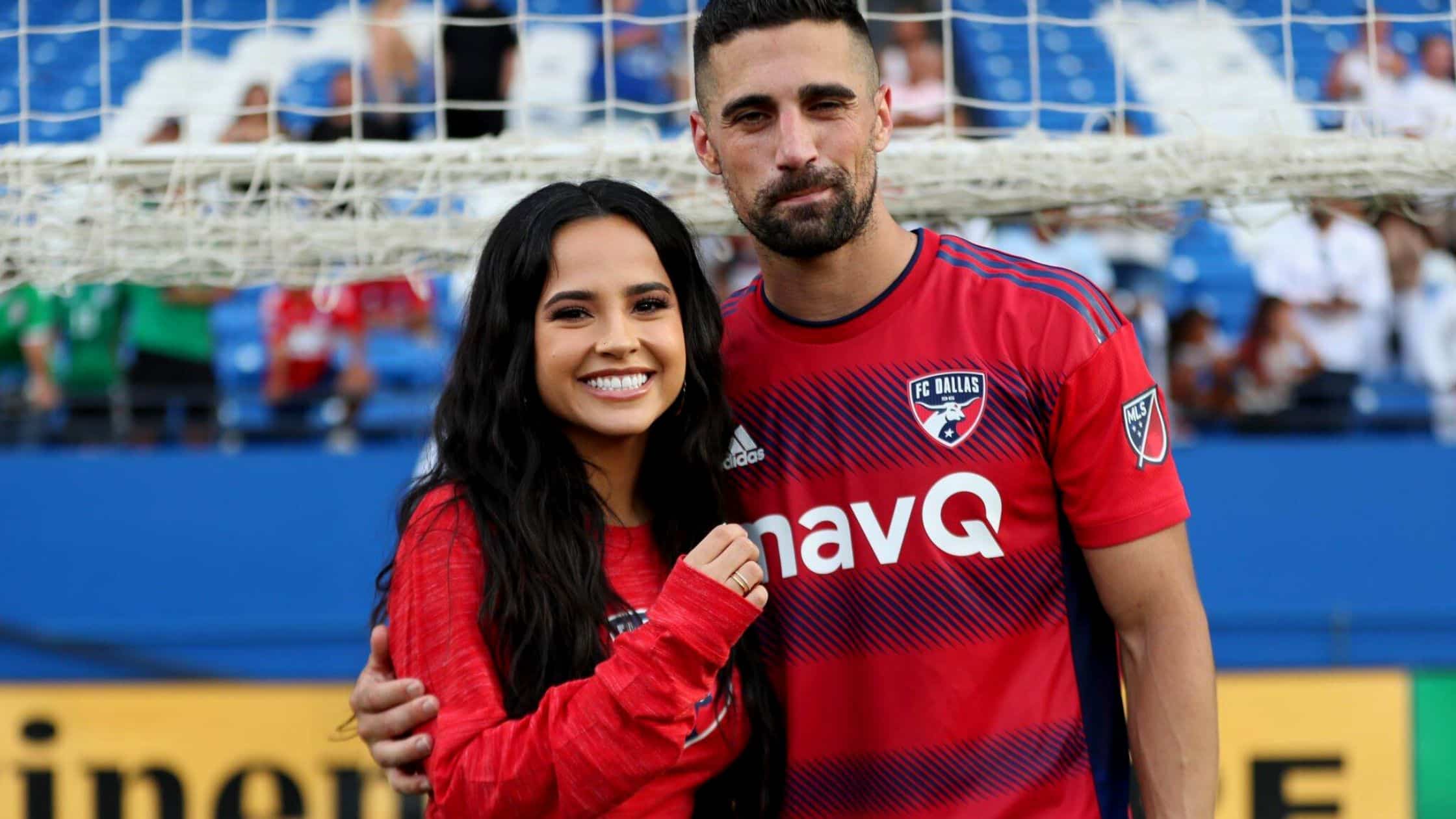 Sebastian Francisco Lletget is a very popular football player who is born on 3rd September 1992. He served as a midfielder throughout his career and is currently a part of FC Dallas Club. Even though he is born in San Francisco he has roots in Argentina as his parents are from Argentina. He was passionate about football from his school days. As a player, he is very costly. FC Dallas gained Lletget for $600,000 in 2022.
They have been together for many years. Becky shared her excitement in 2021 when Lletget won the Gold Cup in the match against Mexico. It was a very tight match where the possibility of winning was very less. On that day, she shared her images with Sebastian. Becky's caption of the images also was very popular as they comprehend Becky's passion for Sebastian. Two photos were shared. One was the couple kissing in the background of the trophy and the other one was him sitting on the bed holding the trophy.
The couple has revealed in an interview that they were spending days together during quarantine. They strongly believed that friendship is the base of their relationship. They are best foreign each other. Mutual respect is also considered to be the key to the success of the relationship. The couple also revealed that they consider each other equally and they value each other. That's what makes every relationship successful.
Sebastian is very clear about his gender concepts. He does not believe in gender roles as both of them are hard-working and working from a younger age. The couple is well aware of the sacrifices behind success. Becky G is very happy this year as she is successful in achieving all the expected roles in her life. She is happy as a sister, daughter, partner, friend, and all.