United States: a vaccine against RSV, responsible for bronchiolitis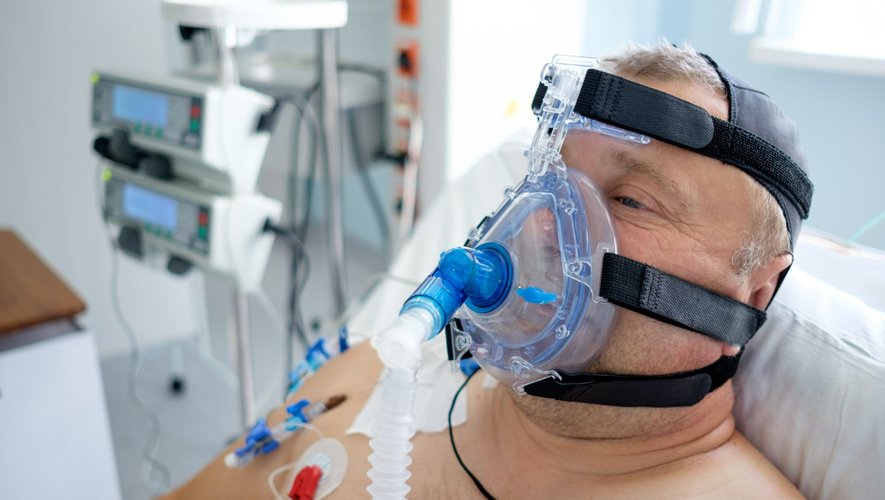 This is a first, the FDA has just authorized a vaccine against the respiratory syncytial virus, responsible for bronchiolitis in babies and sometimes serious respiratory diseases in adults. Authorized for people aged 60 and over, the vaccine has just received a favorable opinion from the EMA, the European Medicines Agency.
There Food and drug administration (FDA), the American drug agency, has just approved the first vaccine against respiratory syncytial virus (RSV). Called Arexvy, the serum, developed by the British pharmaceutical giant GSK, is authorized for people aged 60 and over, for the prevention of respiratory diseases caused by RSV.
RSV is a seasonal virus that circulates from late fall through winter. Very common, it is responsible for diseases of the lower respiratory tract, which are sometimes serious. This is the case for bronchiolitis in infants and very young children, this infection which causes a narrowing of the small airways of the lungs, the bronchioles. In adults over the age of sixty, with comorbidities or immunocompromised, RSV can be responsible for pneumonia, respiratory distress and also bronchiolitis.
According to the US Centers for Disease Control and Prevention, RSV causes between 60,000 and 120,000 hospitalizations in the United States and between 6,000 and 10,000 deaths among people over 65 each year. In Europe, according to the European Medicines Agency, RSV is responsible for 250,000 hospitalizations each year and 17,000 deaths in hospital among people aged 65 and over.
"A major public health interest"
"Older people, particularly those with underlying health conditions, such as heart or lung disease or a weakened immune system, are at high risk of severe illness from RSV," Prof. Peter Marks, director of the FDA's Center for Biological Evaluation and Research, said in a statement. This one is happy to"an important advance in terms of public health in order to prevent a disease that can be life-threatening".
At the end of April, the European Medicines Agency issued a favorable opinion for the marketing of this vaccine, also seeing "a major public health interest". It remains for the European Commission to make a final decision in the coming weeks.
94.1% lower risk for severe forms
The safety and effectiveness of Arexvy has been tested in a study involving nearly 25,000 participants, over the age of 60, residing in 17 different countries. Half received a dose of vaccine, the other a placebo. "The vaccine significantly reduced the risk of developing RSV-associated lower respiratory tract infection by 82.6% and reduced the risk of developing severe RSV-associated lower respiratory tract infection by 94.1%," notes the FDA. The study continues for three seasons to test safety and efficacy with repeated vaccinations.
Among the adverse effects, two participants in another study developed acute disseminated encephalomyelitis (ADEM), a rare type of inflammation that affects the brain and spinal cord, days after receiving Arexvy and the flu vaccine. In another study, a participant developed Guillain-Barré syndrome, in which the patient's immune system attacks peripheral nerves. According to the FDA, GSK has committed to further assess the risks regarding ADEM and Guillain-Barré.