Skinification, the art of pampering your hair to make it strong and shiny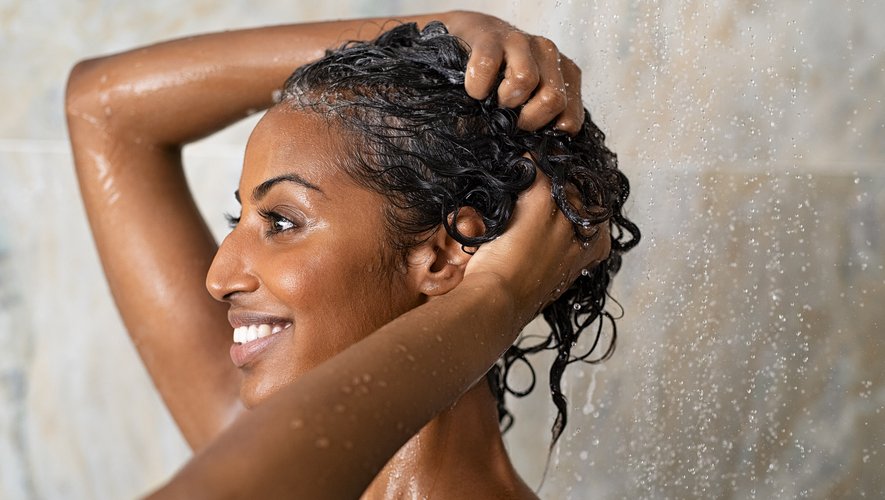 (ETX Daily Up) – Pamper your hair like you do your skin. This is probably not yet a reflex for some, and yet hair routines are intensifying to enjoy stronger, shinier, and perfectly healthy hair. This trend has a name, 'skinification', and results in the emergence of new products that will totally transform your beauty routine.
An anti-imperfection care, a night mask, an exfoliating brush, or a micellar water… Contrary to what these products suggest, it is a question of hair routine, and not of skin care. In terms of hair, the trend is for care, with an emphasis on the health of the scalp, now at the center of attention, with the key to new brushes, massage tools, and even exfoliators entirely dedicated to the skin that covers… the skull. A phenomenon called 'skinification', whose hashtag has already been viewed nearly 13 million times on TikTok, and which should become the hair trend of the year 2023.
An optimized hair routine
If you're into hair care, you've definitely seen it coming. A visit to the supermarket, or to a major cosmetics brand, and you have probably noticed that shampoos, conditioners, and masks no longer reign supreme in the dedicated departments. They have even been upstaged for a few months by treatments that we did not expect to see at the head of the gondola. Exfoliation, anti-blemish treatment, exfoliating brush, night care, exfoliating shampoo, or even micellar shampoo… Doubt is no longer allowed, it is your hair that these new generation products are aimed at transforming your hair routine. .
As with the skin, it is now a question of preventing with a complete routine rather than treating the harmful effects of the sun, pollution, excess sebum, and the many benefits – coloring, smoothing, and other extensions – which can damage the hair. And even more, it's about getting a personalized routine at home, whether it's based on their texture, color, length, or their needs. Like the skin in short. Something that elevates the scalp, which makes the link between the skin and the hair, to the rank of new star of the hair department.
The scalp, the base
A short visit to the hairdresser, and you will see that certain services have already evolved, with the possibility for a few months, or even years for some, of enjoying a massage or a complete exfoliation of the scalp. Until then, the lengths were the first to be pampered, but that era seems to be over – or almost. Not surprising if we consider that the scalp is the part on which the hair grows… A good reason to take care of it, and make sure that it is neither dry, nor greasy, nor irritated, nor lined with skin. dead, pollution, or remains of hairspray, gel, oils, and other styling products.
In its annual report 'Predicts' on trends 2023, Pinterest mentions a particular enthusiasm for products and techniques intended to pamper the scalp. This particularly concerns treatments for dry scalp (+70%), scalp massage techniques (+55%), and everything related to cleaning the scalp (+55%). Based on several months of analysis and evaluation of the research of its 400 million users, this report demonstrates the interest shown in these new practices.
For a complete routine, think about all your beauty essentials for the skin – except makeup removal, which won't be necessary. On the other hand, exfoliation of the scalp is essential to rid it of all the dirt that can accumulate on a daily basis, followed by a shampoo according to your hair type – there are even anti-aging shampoos, that is to say! – a serum, and why not a night care. You can push this new kind of routine even further by betting on anti-acne treatments, and even on micellar waters to wash your hair without attacking it. Enough to create hair worthy of the most beautiful Disney films…