TESTIMONY. "I am totally toothless, I have been mutilated": the legal fight of a retiree against her dental surgeon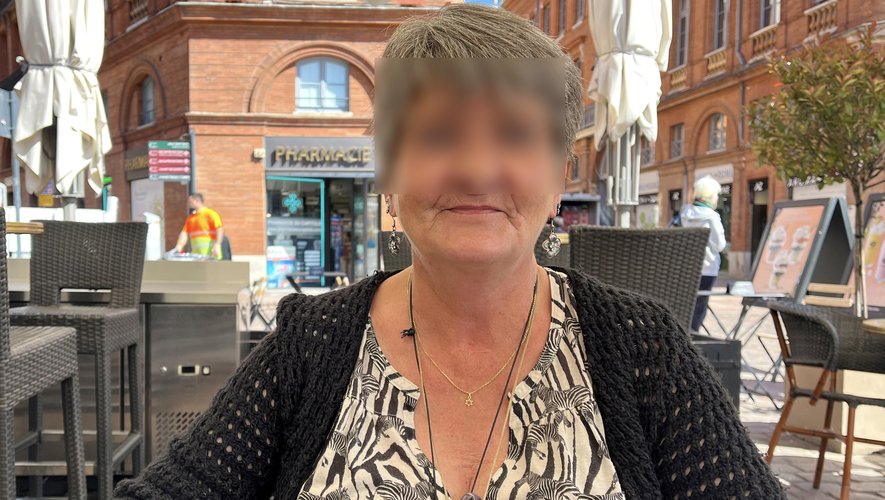 the essential
Dominique, 64, a resident of Haute-Garonne is toothless following multiple interventions by a dental surgeon based in the Paris region. For nearly 15 years now, she has been trying to make her victim status heard by suing this practitioner. She recounts the ordeal she has been living since she has no more teeth.
It is her priesthood, the "fight of her life" as she describes it. Dominique, a resident of Haute-Garonne, is 64 today. It has now been more than 10 years that she has been fighting judicially against the dental surgeon "who ruined her life". This former book worker in Paris has dental fragility. Over time, his teeth loosen.
"My mother had dentures, it's something that marked me, I wanted to treat my problem to avoid going through the same thing", explains this mother of two children with a strong character. She therefore passes the door of her Parisian dentist who, in view of the situation, sends her to a colleague who specializes in dental implants. "The firm is well established, I trusted it, it's my biggest regret," says Dominique.
She does not know it yet on this date but her life will change. "He immediately tells me that all my teeth are going to fall out, that there is nothing to do but take everything out to put implants. At that point, he promises me some kind of miracle and obviously I believe him" , says this woman now living in Haute-Garonne. She decides to take the leap. Cost of the operation: 40,000 euros.
After dealing with her bank, she takes out a loan to finance this major medical procedure. It's 2008. The first appointment lasts six hours "where all my upper teeth are going to be taken out". "The pain and the anguish are such that I am under tranquilizers", remembers as if it were yesterday, this pensioner.
Twelve trips to Paris
Two years later, the lower teeth are removed. But the abscesses, the shooting pains are daily and above all unbearable. "The worst thing is that the implants started to break. In two years, I had to go back and forth between Toulouse and Paris 12 times. Sometimes, on the train home, my new teeth broke while I barely left his office".
Each time, she goes back under her surgeon's instruments until the day when her dentist explains to her that he can no longer do anything for her and asks her to consult elsewhere. "It was carnage, a real disaster. I gave 40,000 euros to someone who mutilated me," Dominique gets carried away.
In 2014, his lawyer at the time commissioned a legal expert to pre-assess the bodily damage suffered. Two years later, "a first hearing before the court of Nanterre affirms that Dominique's dental concerns are totally attributable to this practitioner and a provision on these damages must be paid to him", explains his lawyer Me Lelouvier. But there again, the fight is not won, the money needed to repair the damage does not fall and Dominique, totally toothless, does not have the means to advance the costs.
"This dentist had not taken out insurance as is necessary and compulsory", specifies his advice. At the same time, Dominique, who is activating all the levers to make her victim status heard, seizes the Order of Dental Surgeons. In March 2019, the doctor was sanctioned by the Order and banned from practicing for seven months.
In the meantime, Dominique is desperately looking for a practitioner to help her. "They all told me that they couldn't do anything, that the only solution was to have an operation to remove everything," she sighs. Her daily life turns into a nightmare, toothless, she can no longer chew, has to eat soup or mixed foods.
"I totally lost my self-confidence, I was hiding, I no longer left my house, covered in shame. I couldn't find a job with a disfigured face". Such a trauma that plunges her into a deep depression. Followed for months by various psychologists and associations, she has been trying for all these years to regain some semblance of life. Today, she is gradually regaining a taste for life and is awaiting the final expertise of an expert in order to be compensated.