Here's How Trump And Desantis Preview A Potential Gop Primary Showdown!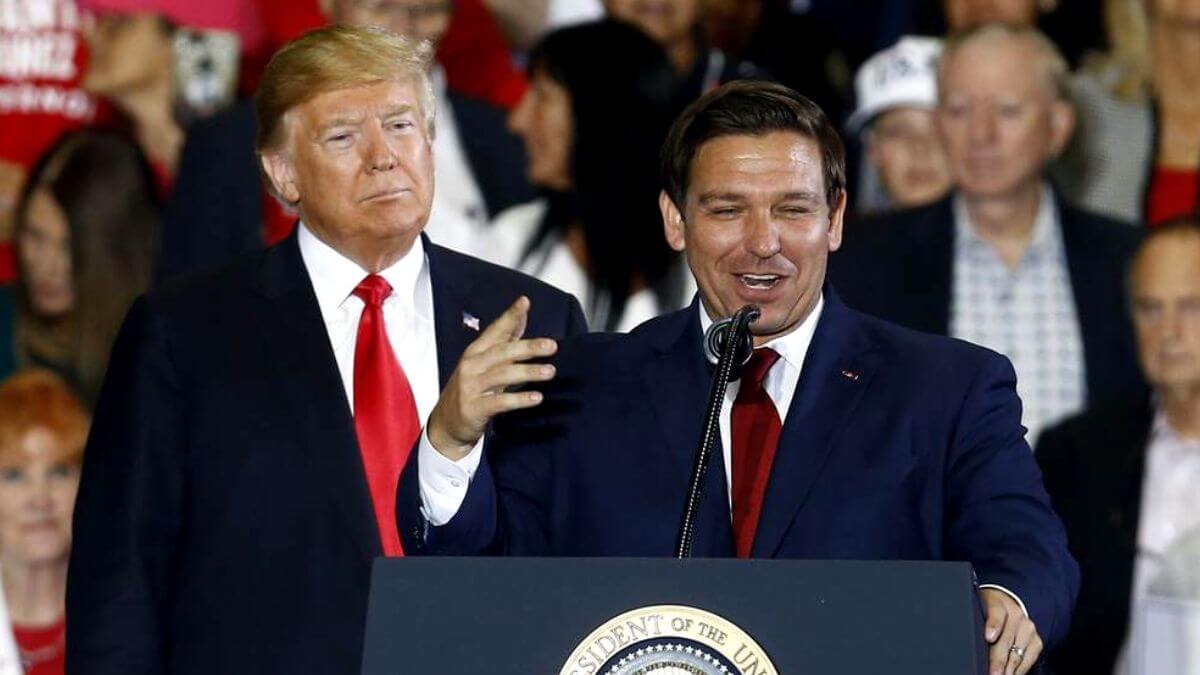 Former allies, (Ex) President Donald Trump and Governor Ron DeSantis, where at one time Governor DeSantis was called a Trumpist, or part of the Trumpist faction, are now giving Donald Trump a run for his money in the Sunshine State.  
It seems that Florida State is when we consider Republican primaries for the presidency, a split state. The counties of the Eastern coast, inclusive of Miami are hotspots where President Trump is campaigning the hardest, whereas on the Western coast, within the counties of Hillsborough, Sarasota, and Lee, the Governor is campaigning equally hard for his half of the state.
Donald Trump And Ron Desantis Will Hold Dueling Florida Rallies On Sunday
And while we would be hesitant to draw a line down the middle of the state, it does seem that that is where Trump and  DeSantis are indirectly drawing the line, speaking figuratively and literally (at least where maps are concerned).  
However, Florida only has about 450 miles of length to go between them, and an unnamed Republican strategist has pointed out that such A-grade politicians with such popular movements buoying will find it hard to not bump into each other, no matter how much they try to avoid each other.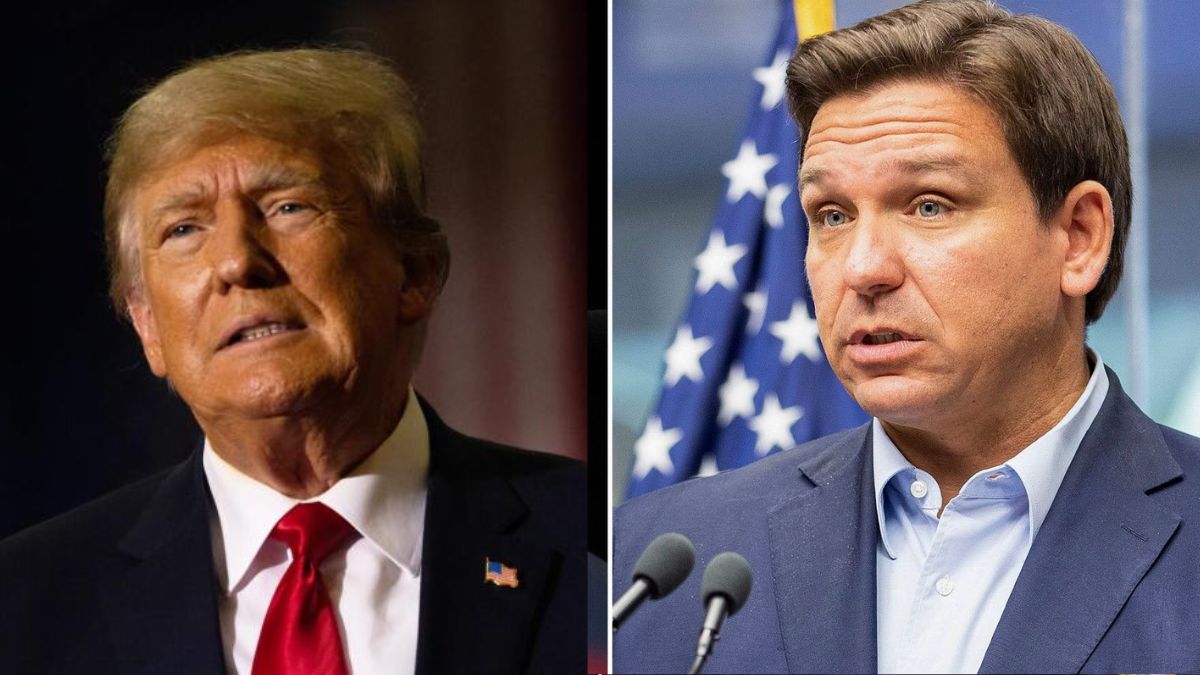 In fact, it does not seem that President Trump is shying away from a fight, on his  Truth Social Media App, Trump read out statistics which read that Trump is 71% in polls and Ron DeSanctimonious (his words not ours) is at 10%, and while these figures cannot be verified, it does speak to the fact that Trump has stuck to his tried and tested method of thinking up humorous and mocking plays on the names of his opponents to taunt them. It means that this election cycle will likely remain a largely unchanged and heated slugfest between the two competitors for the Republican Presidential primary. 
The same Republican strategist went on to say that these two stubborn politicians both demand great attention from voters, so it's going to be exhausting, and it already is (according to him). 
While Trump has focused on going after DeSantis, the Governor himself has taken aim at Biden and his "woke left". Exclaiming that Biden is a reverse Midas, that everything he touches turns into something worse than Gold (but he might as well have said Covid).
The critical aspect of both their campaigns has one commonality, they (Trump and DeSantis) opposed Covid lockdowns and vaccine mandates. This was done with the express desire to prevent an economic downturn, however, humans produce economic output like other aspects of the economy, they likely have the greatest impact, as they can self-propagate, creating new parts of the economy (new humans)  to grow and consume and produce and so on. So, it can be debated what the true economic impact was. The ideal world would be no lockdowns and vaccines, where people could go back to work immediately without falling ill (since there is opposition to mask-wearing as well). 
DeSantis has also supported senatorial candidates who oppose Trump, like O'Dea,  this was called 'A BIG MISTAKE!' (CAPS his) by Trump, it goes on to reflect how upset they have grown with respect to each other. 
When Republican delegates go to the primaries, they will likely have political choices which are quite similar to each other, differing in largely whom they oppose rather than in what they promote. 
In the state, Trump and DeSantis have roughly the same war chest, Trump has 117  million USD, while DeSantis has 200 million USD, which will fall to 90 million USD after his money is spent on campaigning (this money, he will put into his SUPER  PAC). 
Even though Megyn Kelly from Fox News has said that Republican voters would stay in Trump's camp, in spite of a Trump – DeSantis faceoff, that would likely not deter DeSantis, so it remains to be seen how this political melee plays out.