Nick Carter Pays Tribute To Brother Aaron During Show!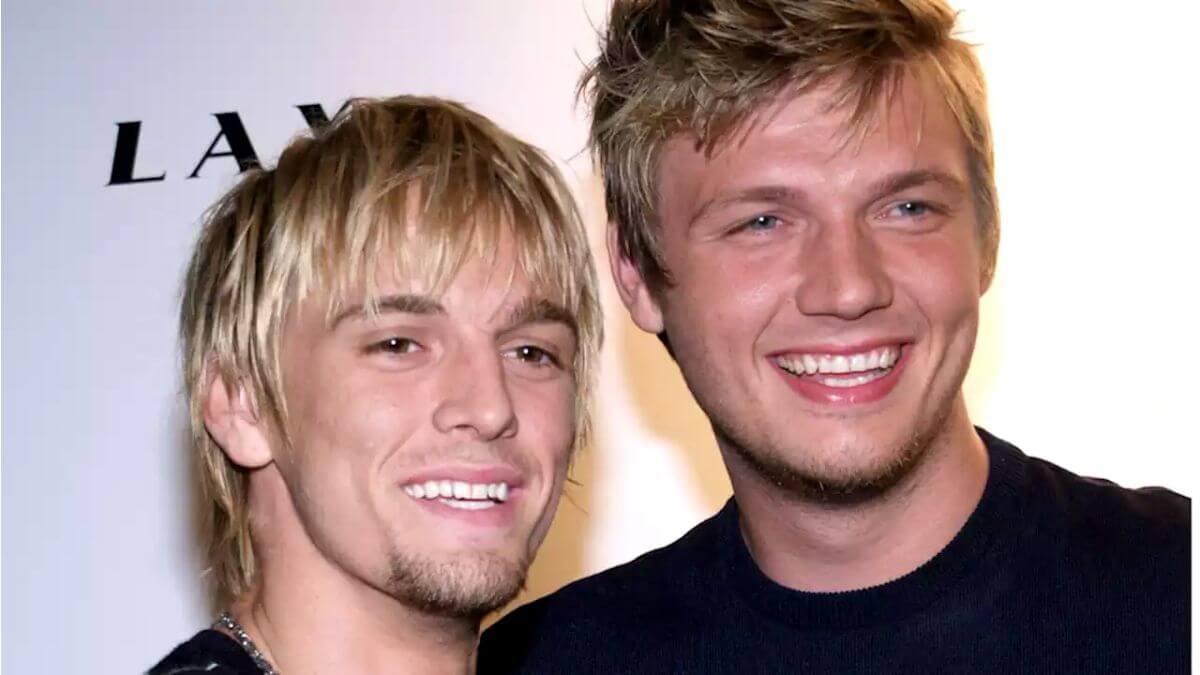 Prior to Aaron's death or suicide, Nick  Carter had informed on his social media in 2019, that he and his wife had filed a  restraining order against Aaron due to what they described as "erratic behavior",  harboring thoughts and intentions to cause harm to Carter and his then-pregnant wife,  which he had spoken of. They described it as a last-ditch effort as it seemed that  Aaron was not seeking help and had not shown sufficient signs of improvement. 
"We Lost One Of Our Family Members"
Aaron, in a group of tweets, said that what Nick had said wasn't true, and instead stated that there was abandonment from Nick's side and that they hadn't met for 4  years, so there couldn't have been a way for him to threaten Nick and his wife (it's important to note that threats can be sent by phone or online, although it's not clear how Aaron made the alleged threats to Nick).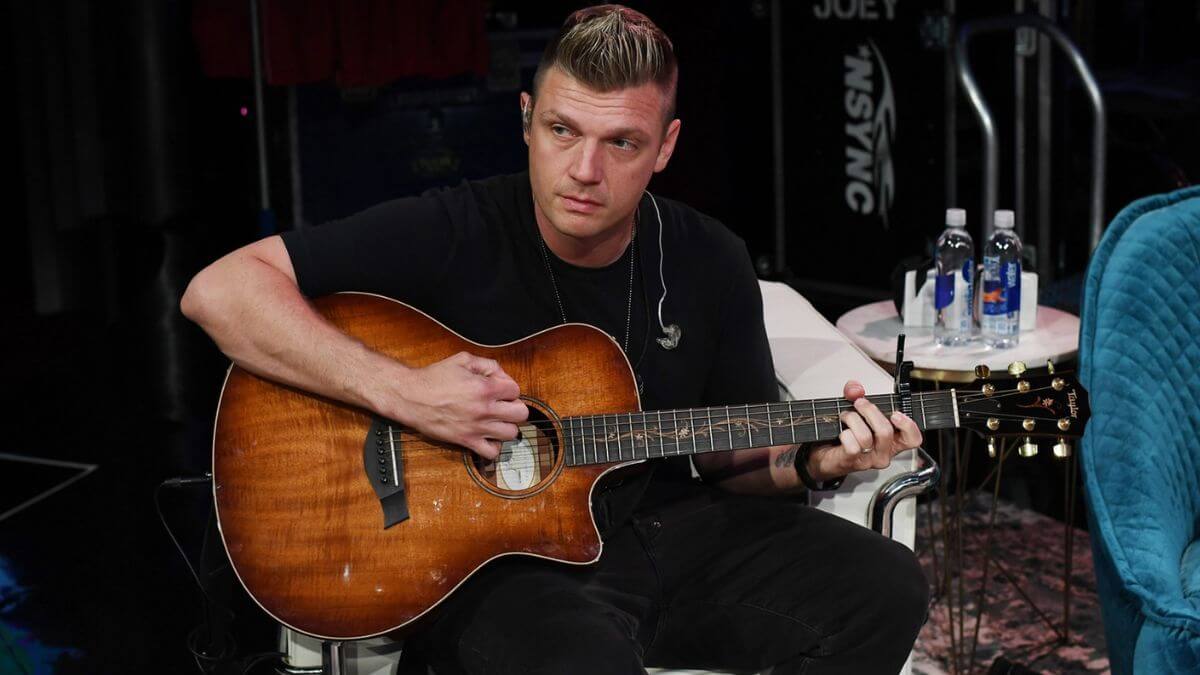 Aaron had been in rehab in 2017 for  DUI and possessing drugs (unclear which). He then went on to cancel his shows for charity, although the next day he retracted his statements and said that they were misconstrued and that he was feeling better, although there was no retraction for the statements that he made about Nick. 
He had spoken about taking care of his health before he retracted some of his statements. 
This last Saturday, Aaron Carter was found dead in his home in California. Nick,  now 42 years of age, decried the untimely demise of his younger brother, he spoke about how even though they were estranged and they had lacked the simplicity that is usually expected of a sibling relationship. He nonetheless loved his brother wholeheartedly. 
The singer went on to say that he had hoped hard with all his heart that his brother could find the path to success with the right help and treatment so that he could become better and return to good mental and physical health, alas, that did not transpire. 
He blames not any individual for his brother's problems but his substance abuse and poor mental health (since it's not clear whether or not Aaron threatened his brother  and sister-in-law, we don't know for sure whether social isolation played an 
aggravating role on his already existent problems, although due to the restraining order, it likely did, isolation has been shown to aggravate mental illness). 
Nick Shared Photographs Of Both On Instagram
On Instagram, Nick shared heartwarming photographs of him and his brother together, frolicking, being loving and affectionate, and generally having a good older brother, younger brother time. 
On the day that he passed away, deputies from the Los Angeles County Sheriff's department arrived at his house at 11 am in the morning, in answer to a call that implied an emergency. 
During their Sunday night show at the O2 in London, the Backstreet Boys played a  tribute to Aaron, where his image, while they played, was displayed on a giant screen behind them. This heartfelt expression of love on their part brought much sobbing in the crowd and the band from their overwhelming feelings of loss and sadness. In that quiet moment in remembrance of Aaron, we hope that they found some solace.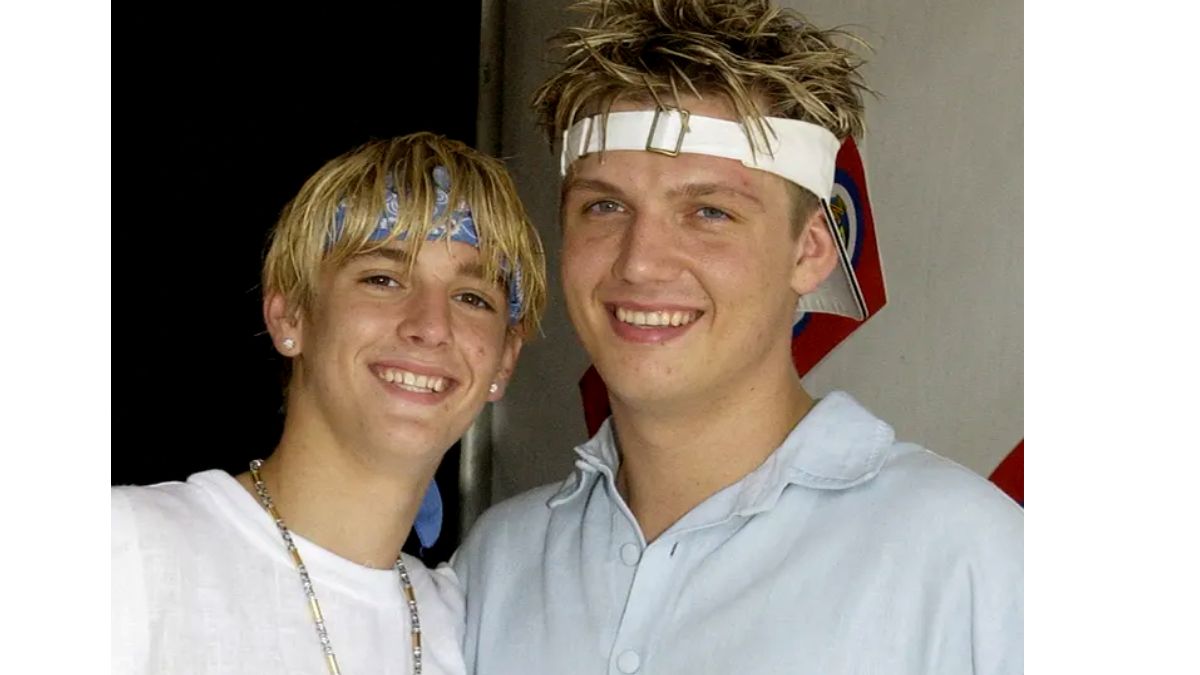 The crowd expressed their love for Nick as he shared his feelings with him, mostly non-verbally. 
The band reciprocated the love that they received from their fans and all the love which they had been given through their highs and lows. 
Aaron is also remembered for his kind heart, where he gave up his first-class seat for the rapper "Game" so that his son could sit there and sat in coach, Game went back there and spoke to him for six hours, the duration of the flight. 
The game was certainly moved by his kindness. 
Aaron had last checked into rehab in September of this year, so that he could regain custody of his son, Prince. 
May flight of angels guide thee to thy rest sweet Aaron. Rest In