The Red Cross offers a new PCS1 training in Cahors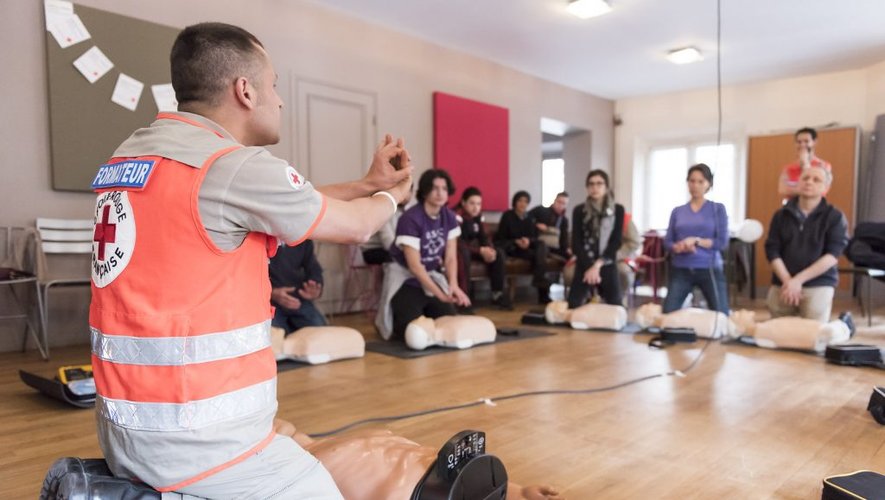 the essential
On Saturday, June 3, the Red Cross is offering a new PSC1 (Civic Relief Prevention Level 1) training in Cahors, at its local branch.
New date to remember: on Saturday June 3, a PSC1 training session (Civic Rescue Level 1 Prevention) is organized by the Red Cross. It will be held from 9 a.m. to 6 p.m. at the local branch in Cahors.
During this training, participants will learn how to react in the face of a vital emergency but also in the face of hemorrhage, suffocation and the different types of discomfort, wounds, burns and trauma. Specific to the "Red Cross", one hour will be devoted to Initiation to
risk reduction, in other words how to react and prepare your family in the face of a disaster
(natural, technological, sanitary, etc.). In addition to the PSC1 national certificate, the trainees will be issued the European first aid certificate.
Free for high school students holding this card
As part of the Region's youth card scheme, of which the Red Cross is a partner, PSC1 training is free for high school students who hold this card. The device is accessible in the personal space of the youth card. In the list of aids, select PSC1 training, and indicate your municipality to choose a training organization. Registration for a session is done directly in the personal space or on the organization's website.
For more information or to register directly online, you can go to the website https://www.croix-rouge.fr/, go to the "I get trained" tab and select the national catalog of first aid training. You can also contact us at formation.dt46@croix-rouge.fr or by phone at 06 79 48 61 09 or 05 67 59 40 15.