North of Toulouse, the installation of a 5G antenna angers local residents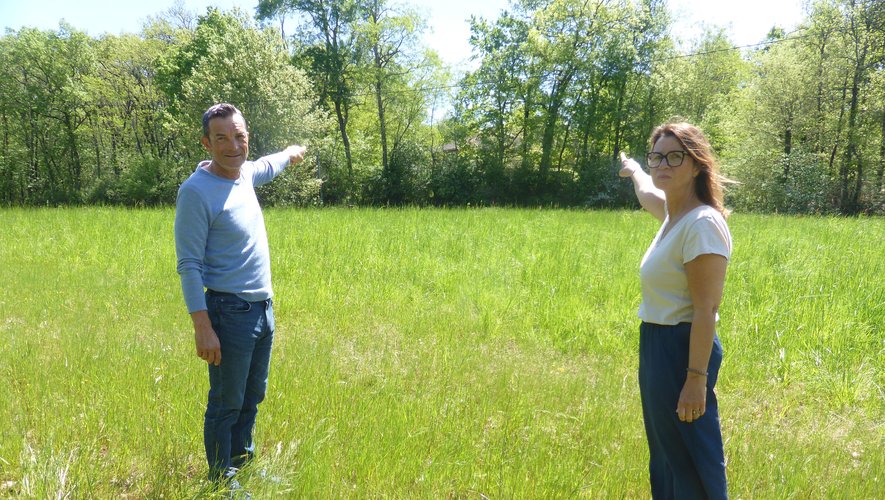 the essential
Questions about the visual and health impact, the depreciation of property and the living environment… Once again, the planned installation of a 5G mobile telephone antenna (in Labastide-Saint-Sernin, to the northeast of Toulouse) provoked an outcry among the direct neighbors of the project.
The Gonot couple live in Labastide-Saint-Sernin on the road to Gratentour, a wooded area, the green lung of the town. Since April 11 they have not taken off. Indeed, they were informed by the town hall of the intention of the mobile telephone operator Free, to install a 5G relay antenna some 30 m high 42 m from their fence. Anger amplified by the fact that the municipality is almost entirely fiber and that there is no connection problem, even for teleworkers who have quality requirements. On April 21, a notebook of grievances was opened in the town hall where many Labastidiens were able to express their disapproval.
Residents ask:
Today, and while the operator has already come to install it, the Gonots and all the opponents of this project are wondering: What is the meaning of this installation when the town is perfectly covered and a relay antenna is already in place 400 m from the municipal library and that others are already established nearby, Bruguières, Cepet… Wouldn't this be a frantic chase between operators?
health questions
In addition to the damage to their living environment, and the inevitable depreciation of their property, local residents are worried about their health. In 2018 the ANSES (National Health Security Agency) officially recognized the symptoms due to hypersensitivity to electromagnetic waves. They cannot therefore be denied.
Mayor Bertrand Sarrau gives his position on the subject: "We have already issued an unfavorable opinion and we will of course refuse the building permit as soon as we are asked for it. We can only base ourselves on urban planning reasons, argue for incompatibility with the PLU, an attack on the living environment, and the landscape and affirm our incomprehension of a new establishment in a sector already well "watered". As for the health risks, it is the state which in terms of health is the only one authorized to decide, referring to the national association of frequencies which determines the admissible threshold. This argument will therefore not be admissible. If our refusal is not heard, we will appeal the decision and use all possible remedies. »