The Houga. First passage of the Dental Bus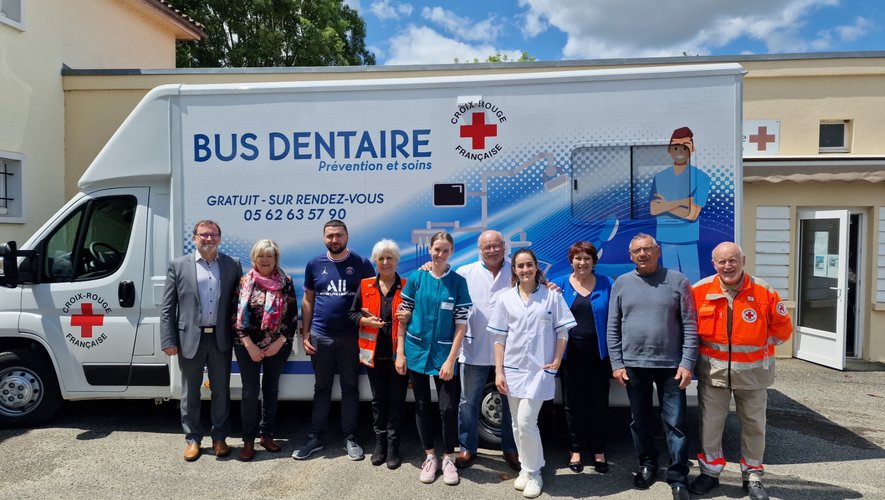 This Tuesday, May 16 was held, in the parking lot of the premises of the Red Cross in Houga, the 1st visit of the traveling dental bus with the presence of Patricia Feuillet-Galabert, mayor, Christian Canhan, director of the EPHAD. The mayor wishes to salute the admirable work of Mrs Marie-José Lier, president and Mrs Marie-Josée Zago, vice-president, of the Gers Red Cross and their entire team who have led this unique initiative in France to at its end. Their credo: there must no longer be a medical white zone in the department, access to care is a priority.
In Houga, the Dental Bus had on board students in their final year of dental surgery supervised by the dentist Viboud, with 7 appointments and an emergency to be treated.
The Red Cross has already planned the passages of the dental bus until the end of June 2023, with a municipality in the morning, from 9 a.m. to 12 p.m., and a second in the afternoon, from 1:30 p.m. to 4:30 p.m. Next visit to the Houga: Tuesday June 6 and Tuesday June 27, afternoon, from 1:30 p.m. to 4:30 p.m. Contact on 05 62 63 57 90.