The director of the hospitals of Millau and Saint-Affrique on the departure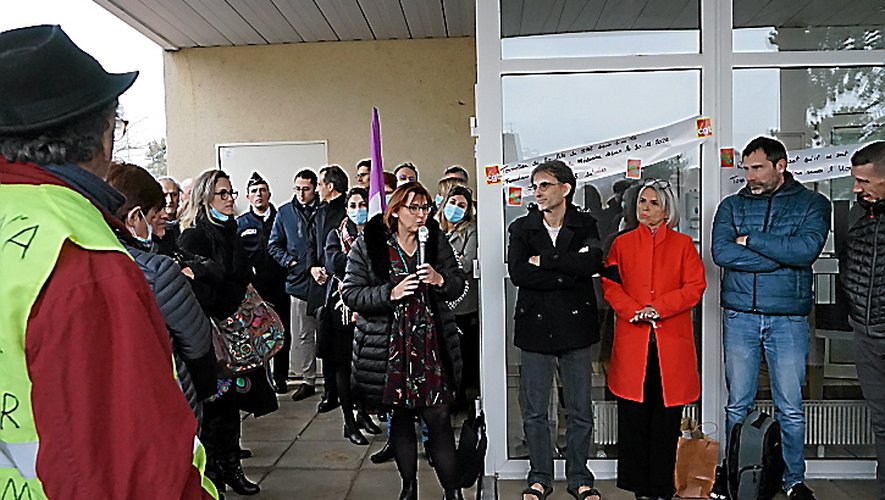 the essential
Sylvie Marty could leave her post this summer.
The hospitals of Millau and Saint-Affrique could experience change in the coming months. The director of the two health establishments, Sylvie Marty, should leave her post soon.
If no official announcement has been made and no date has been specified, "It's no longer a secret to anyone"we admit internally. "She told several doctors that she was leaving in July"we also note.
Defamation proceedings
This midwife by training had taken over from Didier Bourdon at the beginning of 2021 and was responsible for carrying out the median hospital project launched by the Occitanie Regional Health Agency. If, within the regional body, the representatives got wind of the news informally, no request was made officially by the current director to record her departure.
As a reminder, Sylvie Marty had an eventful start to the year 2023, especially with the staff representatives during the vows ceremony.
Who to follow up?
Lively exchanges had taken place with the unions. Defamation proceedings had been initiated against Corine Mora following this episode. During the work meetings, the exchanges between the two parties were often tense and the dialogue complicated. Contacted, the ARS did not indicate a specific track. "It will take someone to continue the work and move the median hospital project forward.evokes Benjamin Arnal, the departmental representative of the ARS. But right now, that's a lot of conditionals." Return to a provisional administration? "It doesn't seem appropriate to the situation.further enlightens Benjamin Arnal. In addition, it would reopen a page turned by the Millau hospital. A fear for the staff representatives. An opening for applications would then be open again to find a new face at the head of the two southern Aveyron hospitals until the median hospital comes out of the ground.
For the moment, the director did not wish to speak. Reached by telephone on May 4 and 5, she has not, for the time being, responded to the requests.