Caussade. Solidarity health: During long weekends, consider making a donation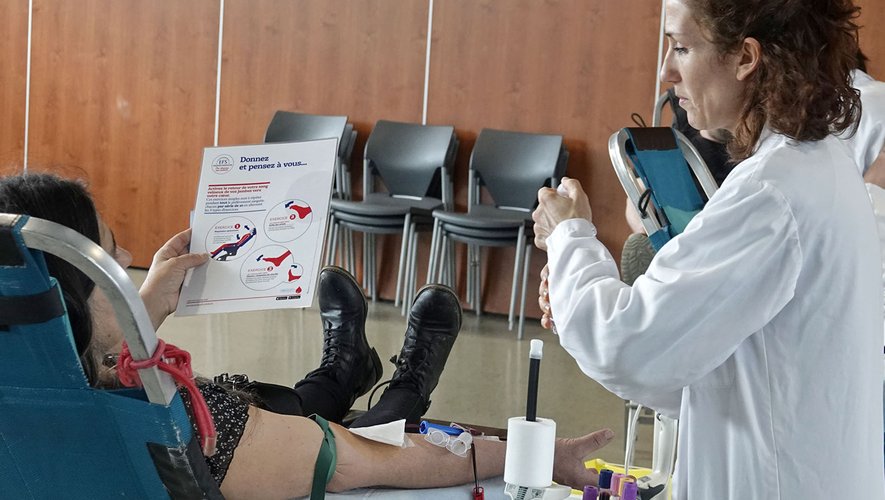 the essential
The beautiful days have arrived and the report is there: the period of May promises to be particularly sensitive for the collections organized by the French Blood Establishment, because disrupted by many public holidays.
However, each public holiday is for the Establishment, a day without collection. In Caussade, collection in partnership with the association for voluntary blood donation chaired by Sébastien Fargal will take place on Tuesday, May 9 from 10 a.m. to 1:30 p.m. and Wednesday, May 10 from 2 p.m. to 7 p.m., at Espace Bonnaïs . In Occitania, 1,000 bags must be collected every day to meet the needs of patients. With four public holidays during the month, at least 4,000 blood bags cannot be collected. It is therefore essential that the collections planned for the month achieve their objectives. For this, the French Blood Establishment needs you. In May, come and save lives by donating your blood at one of the department's blood drives. It is therefore essential that donors be on hand throughout the month of May.
Things to know before your donation: Do not be fasting and drink well before and after the donation; be between 18 and 70 years old, weigh more than 50 kg and not have been transfused. It is possible to reserve a time slot online. One hour is the time it takes for a blood donation.