Saint Alban. A new residence for more independent seniors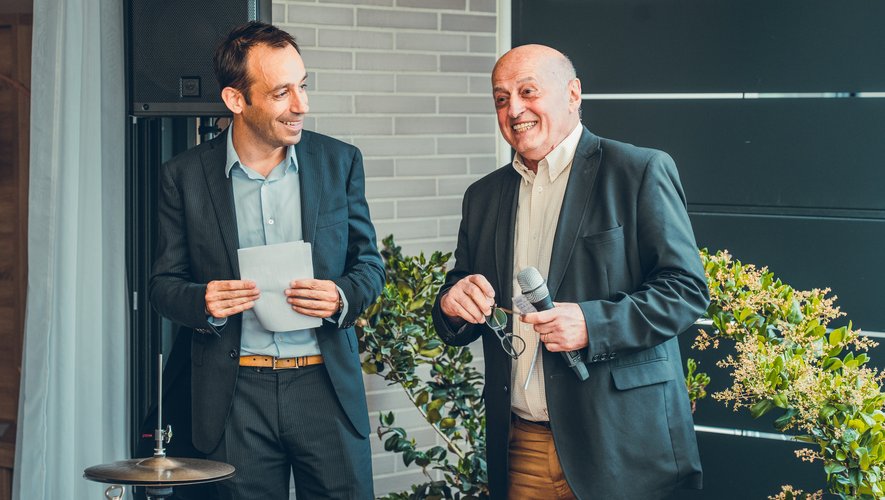 the essential
The municipality is delighted with the opening of "Violette et Parme" on its land. A residence designed for the autonomy of seniors.
Located in the city center of Saint-Alban, the "Violette et Parme" residence, designed and managed by the LP Promotion group, aims to be a friendly, lively and serene place to live for seniors. Its 79 one-bedroom, two-bedroom and three-bedroom apartments, close to all amenities, offer facilities and equipment designed to simplify the daily lives of residents. Fitted kitchen with base units, electrical outlets at height, shower room and w.-c. ergonomic, not to mention the 65 parking spaces.
Many indoor and outdoor common areas promote comfort and conviviality (collaborative kitchen, library, relaxation area with sofas and TV, fitness room, beauty salon, telemedicine room, shared vegetable gardens, furnished terrace, bowling alley, walking path, etc.).
"Violette et Parme" was inaugurated in the presence of Alain Susiga (Mayor of Saint-Alban), Pierre Aoun (General Manager), Nicolas Rivault (Occitanie Regional Manager of LP Promotion), as well as Audrey Annicette (General Manager of LP services).
If it wants to be reassuring, more functional and secure, the residence also opens up to others and is fully integrated into the dynamism of the town of Saint-Alban. Indeed, it is easy for residents to walk to all the local shops, just like getting to Toulouse by bus in about twenty minutes.
The site also has two car-sharing vehicles. In addition, various activities will be offered by a team of professionals concerned with participating in daily well-being, the presence of a "Seren animator" implements daily activities in order to forge links with gymnastic workshops, choir, creative workshop , lotto, sometimes offered by local associations. Places to live that meet the challenges linked to demographic change characterize these residences of the Serenly brand. With this brand integrated into the LP Services subsidiary, the LP Promotion group is responding to a growing demand from independent elderly people who want to better live their retirement in suitable accommodation, combining living comfort, social relations and security.