Rise in Vector-Borne Disease Occurrence Drives Growth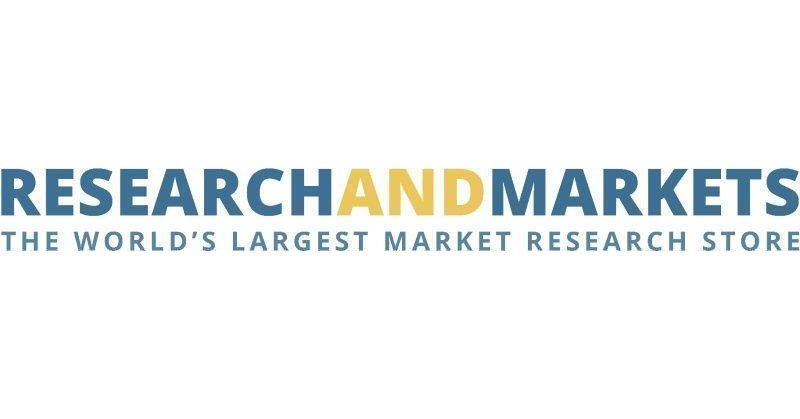 DUBLIN, June 22, 2023 /PRNewswire/ — The "Insect Repellent Active Ingredients Market by Type (DEET, Picaridin, IR 3535, P-Methane3,8 DIOL, DEPA), Concentration (Less than 10%, 10% to 50%, More Than 50%), Insect Type (Mosquitoes, Bugs), End Application and Region – Global Forecast to 2028" report has been added to  ResearchAndMarkets.com's offering.
The insect repellent active ingredients market is projected to grow from USD 1.0 Billion in 2023 to USD 1.5 Billion by 2028, at a CAGR of 7.6% during the forecast period.
Governments and health organizations often issue guidelines and recommendations regarding the use of insect repellents, particularly in areas with a high prevalence of insect-borne diseases. Such regulations and recommendations can significantly impact the demand for insect repellent active ingredients, as they influence consumer behavior and product formulations.
The DEET segment is expected to account for the largest share in 2023.
Based on type, the DEET segment is projected to lead the insect-repellent active ingredients market during the forecast period. DEET has received regulatory approvals from health authorities, such as the U.S. Environmental Protection Agency (EPA) and similar agencies in other countries, which further endorse its safety and effectiveness. These approvals provide reassurance to consumers and contribute to the market dominance of DEET-based products.
The Aerosols segment is projected to dominate the market share in the End application segment during the forecast period.
Based on the End application segment, the aerosols segment is projected to dominate the market share during the forecast period. Aerosol repellents are portable and suitable for on-the-go use. Their compact size and convenient packaging make them travel-friendly, allowing individuals to carry them in bags, backpacks, or pockets easily. This portability makes aerosols a preferred choice for outdoor enthusiasts, travelers, and individuals engaged in activities where mosquito or insect exposure is expected.
Asia Pacific is expected to account for the largest market share in 2023.
The Insect repellent active ingredients market industry has been studied in North America, Europe, Asia Pacific, South America, and Rest of the World. Asia Pacific accounted for the largest market share in 2023. Increased awareness about the risks of insect-borne diseases and improved education on preventive measures have contributed to the growing demand for insect repellents in Asia Pacific.
Health campaigns, government initiatives, and public health organizations promote the use of insect repellents as a preventive measure, further driving the market for active ingredients. The ""Fight the Bite"" campaign in Australia launched in 2015 and evaluated in 2017 aims to raise awareness about mosquito-borne diseases like dengue fever and promote the use of insect repellents. It includes television and radio advertisements, social media campaigns, and educational materials distributed through healthcare providers.
Premium Insights
Increasing Cases of Vector-Borne Diseases to Drive Market
10-50%Concentration Segment and

China

to Account for Significant Share in 2023
Aerosols Segment to Lead Market in 2023 in Terms of Value
Picaridin Segment to be Dominant Market by 2028

India

to Grow at Highest CAGR During Forecast Period
Market Dynamics
Drivers
Rise in Vector-Borne Disease Occurrence
Effects of Climate Change on Insect Proliferation
Restraints
High Interminable Time for Active Ingredients and Product Approval
Health and Environmental Hazards Related to Insect Repellents
Side Effects on Babies
Opportunities
Increase in Demand for Insect Repellent Products in Outdoor Activities
Alternatives to Chemical-based Insect Repellents
Challenges
Development of Active Ingredient-Resistance Among Insects to Reduce Effectiveness of Chemical Compounds
Case Study Analysis
Sawyer's Microencapsulated Insect Repellents to Reduce Health Hazards Associated with Insect Repellents
Sc Johnson to Develop Innovative Insect Repellent Using Synthetic Active Ingredients
Companies Mentioned
Aurorium
BASF SE
Bugg Products LLC.
Cangzhou Panoxi Chemical Co. Ltd. (Jiangsu Panoxi Chemical Co. Ltd.)
Citrefine.
Clariant
Coghlan's
Dabur
Enesis Group
Godrej Consumer Products Limited
Hefei Tnj Chemical Industry Co. Ltd.
Henkel AG & Co. KGaA
Lanxess
Merck KGaA.
Nk Chemiosys Private Limited
Pelgar International
Qingdao Benzo New Materials Co. Ltd.
Reckitt Benckiser Group PLC
Sarex
Sawyer
Sc Johnson & Son Inc.
Shogun Organics
Spectrum Brands, Inc.
Sumitomo Chemical Co. Ltd.
Tropical Labs Inc.
For more information about this report visit https://www.researchandmarkets.com/r/ec6a9y
About ResearchAndMarkets.com
ResearchAndMarkets.com is the world's leading source for international market research reports and market data. We provide you with the latest data on international and regional markets, key industries, the top companies, new products and the latest trends.
Media Contact:
Research and Markets
Laura Wood, Senior Manager
[email protected]    
For E.S.T Office Hours Call +1-917-300-0470 
For U.S./CAN Toll Free Call +1-800-526-8630
For GMT Office Hours Call +353-1-416-8900
U.S. Fax: 646-607-1904
Fax (outside U.S.): +353-1-481-1716 
Logo:  https://mma.prnewswire.com/media/539438/Research_and_Markets_Logo.jpg
SOURCE Research and Markets