Negrepelisse. Donate blood as a team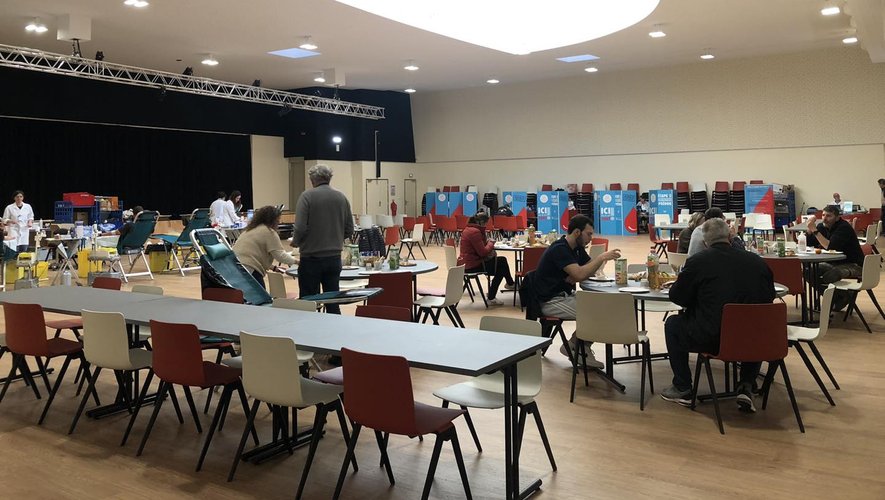 the essential
The first blood donation challenge in Nègrepelisse will take place during the collection on June 9th. Make your teams!
The Association for voluntary blood donation in Nègrepelisse is organizing the first inter-company and association blood donation challenge.
For a month, take up the challenge as a team, by offering your blood, you will save three lives!
Come and take up the challenge as a team on Friday June 9, Aimé-Padié room, and encourage your loved ones to also donate to support your team and the sick.
Collection Friday, June 9 from 2 p.m. to 7 p.m., room A.-Padié
Why take part in the challenge?
Forming or joining a team to donate is a great way to get past the first time. This also helps to bring new people to perform this gesture or to renew it.
Can't donate? You can still participate by encouraging those around you within your association or your company to create a team!
Who can donate?
Any organization, whatever its status, can create a team: companies, public establishments, institutions, associations, traders, or other groups of people can register their team!
This challenge is an opportunity to commit to saving lives with your friends, colleagues or family.
To participate, first of all, you have to mobilize your members, collaborators, friends, family… to join the team. Thus, the more numerous the collective, the more donations it accumulates and, of course, it increases its chances of winning this first challenge.
Even if the victory is only symbolic, and it is of paramount importance for those who need to receive blood.
Once the team is formed, all you have to do is register your team by email at [email protected] before June 8th.
You can also make an appointment at dondesang.efs.sante.fr or by calling the free number 08 00 97 21 00.
Reminder: no obligation to register, it is possible to come without an appointment.
At the end of the challenge, the team that collects the most donations will win this first edition. The team with the most first givers will be honored. The results will be announced on June 30.
So will you take up the team blood donation challenge? All volunteers hope and are waiting for you for this Friday, June 9th.