Graulhet. Meetings of rurality: facilitating access to health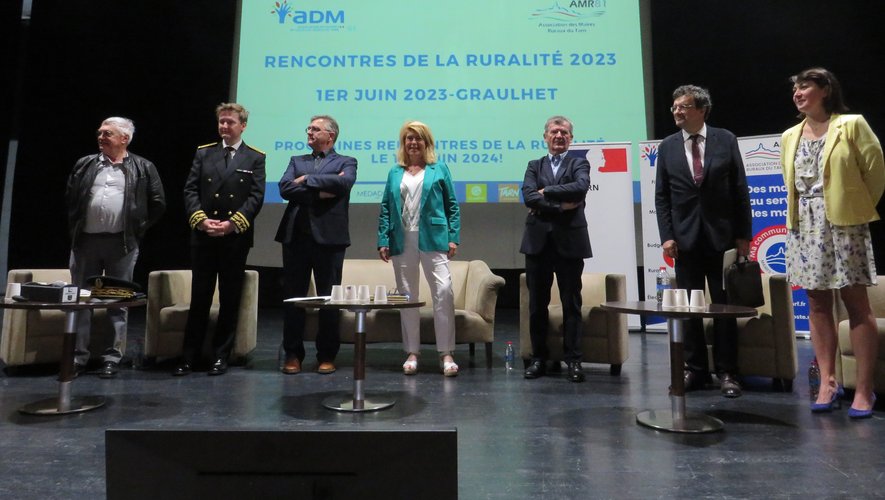 The Forum de Graulhet was the scene of meetings on rurality, organized by the Association of Mayors of Tarn and the Association of Rural Mayors of Tarn. This edition was placed under the sign of access to health, a problem widely shared in the Department.
After a period of discussion with the Minister Delegate for Local Authorities and Rurality, Dominique Faure, present during the morning at the Forum de Graulhet, the meetings opened with a presentation by Professor Emmanuel Vigneron, health geographer at the University of Montpellier, entitled "The Tarn and health: a health diagnosis of the territory". The latter drew up a precise and complete inventory of the situation, allowing elected officials to better understand the issues and challenges they face.
Feedback from field experience was also at the heart of the exchanges. The example of doctors' salaries in a municipality was discussed, highlighting the health center of Mazamet, which was able to find innovative solutions to maintain quality health services despite the difficulties encountered. In addition, the use of telemedicine in rural areas was presented through the inspiring example of Murat-sur-Vèbre. The participants were able to see the advantages of this practice, which makes it possible to ensure remote consultations and reduce geographical constraints. The Graulhétoise approach was also highlighted, with the presentation of its unique number dedicated to the search for health professionals for citizens. The day ended with a round table moderated by Professor Emmanuel Vigneron, entitled "Tarn, what health for tomorrow?". The participants were able to exchange their ideas and their visions for the future of health in the department, thus nourishing a collective reflection.