Gas-propelled Devices are Expected to be Fastest Growing Segment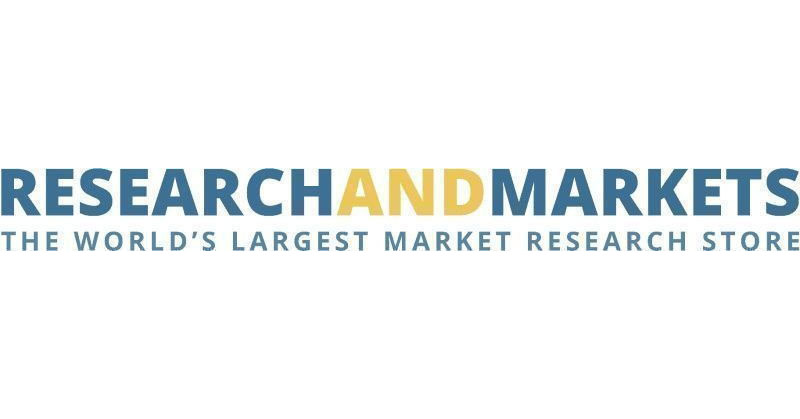 DUBLIN, June 2, 2023 /PRNewswire/ — The "Mucosal Atomization Devices Market – Growth, Trends, and Forecasts (2023 – 2028)" report has been added to ResearchAndMarkets.com's offering.
The mucosal atomization devices market is projected to record a CAGR of nearly 7.25% over the forecast period.
Companies Mentioned 
Teleflex Incorporated
DeVilbiss Healthcare LLC
Becton, Dickinson and Company
Cook Group
Medica Holdings
Integra LifeSciences
BVM Meditech Private Limited
Life-Assist Inc.
BTME Group Limited (MEDTREE)
Mucosal Atomization Devices Market Trends
Gas-propelled Mucosal Atomization Device is Expected to be a Fastest Growing Segment Over the Forecast Period
Gas-powered or propelled drug delivery systems were among the first developed systems. They use gas or an air cartridge attached to the gun either directly or indirectly through a tubing system to deliver power to the injector piston. When the trigger is activated, it releases the piston and creates a jet stream of medicant through the nasal and buccal passages and the trachea.
Gas-propelled delivery offers the benefit of being extremely flexible. Owing to the variety of liquefied gases available, it's possible to provide a complete spectrum of pressure ranges within a single container format. This allows a single-device system to manage a variety of delivery options, including different viscosities (up to 300 cP and much higher with a new variation on the technology), injection volumes, and primary containers.
Furthermore, due to the rapid rise in urbanization, industrialization, and the resultant lifestyle changes, a steep rise in air pollutants has been observed to increase the number of allergies caused by air pollution, such as asthma, allergic rhinitis, and others.
For instance, according to the World Air Quality Report, published by IQAir, in March 2022, India is the fifth most polluted country among 117 countries, regions, and territories around the world. The annual average PM2.5 levels reached 58.1 micrograms per cubic meter (g/m3) in 2021, in India. Thus, with the rising airborne allergens, the need for treatment is expected to increase which in turn is expected to promote market growth over the forecast period.
Moreover, the rise in technological advances and research and developments in gas-powered or propelled drug delivery systems are expected to boost segment growth.
For instance, in January 2021, the FDA accepted Impel's 5O5 (b)(2) New Drug Application (NDA) for INP104, a dihydroergotamine mesylate (DHE) delivered directly into the vascular-rich upper nasal space using Impel's proprietary Precision Olfactory Delivery (POD) technology, which is used for the acute treatment of migraine headaches with or without aura in adults.
North America Anticipated to Hold a Significant Share in the Market Over the Forecast Period
North America is expected to hold a significant market share in the global market throughout the forecast period due to factors such as the presence of key players, the high prevalence of allergic rhinitis and sinus in the region, and the established healthcare infrastructure.
For instance, as per the AAFA allergy capital report 2022, Scranton in Pennsylvania ranked first for the worse-than-average allergy capital among others in the United States. Furthermore, as per the Asthma Canada 2021 report, every day, 317 Canadians are newly diagnosed with asthma. More than 850,000 children under the age of 14 have asthma, making it one of the most common chronic diseases among children in Canada. Hence, the rise in asthma and allergic disease cases increases the demand for mucosal atomization devices over the forecast period.
Moreover, the rise in technological advancements and clinical development utilizing mucosal atomization devices are likely to drive market growth.
For instance, as per the article published in January 2023 in PubMed, the researchers demonstrated that the M2-deficient single replication (M2SR) might provide substantial protection against infection with highly drifted strains of H3N2 influenza. The study utilized a mucosal atomization device (MAD301; Teleflex) for dose administration and prepared the final diluted product, which was drawn into 1-mL disposable polypropylene syringes for intranasal delivery.
Key Topics Covered:
1 INTRODUCTION
2 RESEARCH METHODOLOGY
3 EXECUTIVE SUMMARY
4 MARKET DYNAMICS
4.1 Market Overview
4.2 Market Drivers
4.2.1 Increasing Prevalence of Allergic Rhinitis, Sinus, and Other Target Diseases
4.2.2 Technological Advancement in Mucosal Atomization Devices
4.3 Market Restraints
4.3.1 Side Effects Due to Overdose
4.4 Porter's Five Forces Analysis
5 MARKET SEGMENTATION (Market Size by Value- USD Million)
5.1 By Product Type
5.1.1 Gas-propelled
5.1.2 Electrical
5.2 By End User
5.2.1 Hospitals
5.2.2 Clinics
5.2.3 Other End Users
5.3 Geography
6 COMPETITIVE LANDSCAPE
6.1 Company Profiles
7 MARKET OPPORTUNITIES AND FUTURE TRENDS
For more information about this report visit https://www.researchandmarkets.com/r/m47mn2
About ResearchAndMarkets.com
ResearchAndMarkets.com is the world's leading source for international market research reports and market data. We provide you with the latest data on international and regional markets, key industries, the top companies, new products and the latest trends.
Media Contact:
Research and Markets
Laura Wood, Senior Manager
[email protected]
For E.S.T Office Hours Call +1-917-300-0470
For U.S./CAN Toll Free Call +1-800-526-8630
For GMT Office Hours Call +353-1-416-8900
U.S. Fax: 646-607-1907
Fax (outside U.S.): +353-1-481-1716
Logo: https://mma.prnewswire.com/media/539438/Research_and_Markets_Logo.jpg
SOURCE Research and Markets