Rising Prevalence of Respiratory and Other Associated Diseases Drives Growth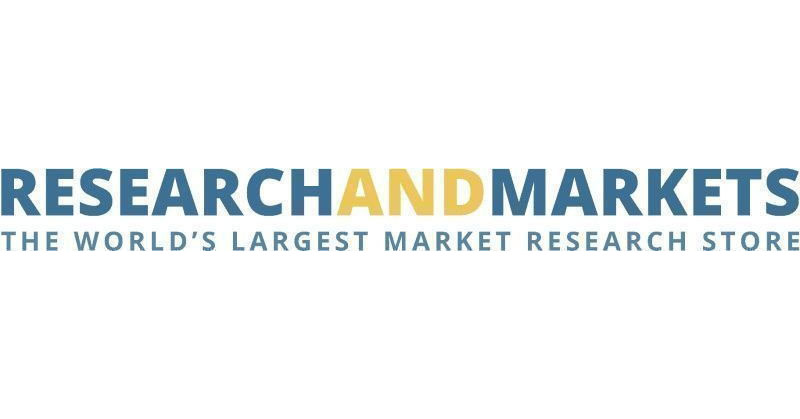 DUBLIN, June 2, 2023 /PRNewswire/ — The "Inhaled Nitric Oxide Market – Growth, Trends, COVID-19 Impact, and Forecasts (2023-28)" report has been added to  ResearchAndMarkets.com's offering.

The inhaled nitric oxide market is expected to register a CAGR of nearly 4.6% during the forecast period.
Companies Mentioned 
Air Liquide Healthcare
BOC Healthcare
Matheson Tri-Gas Inc.
Merck KGaA
Mallinckrodt Pharmaceuticals (Novoteris)
Nu-Med Plus Inc.
Perma Pure LLC
Praxair Distribution Inc.
HALMA PLC
LINDE PLC
Bellerophan Therapeutics Inc.
Inhaled Nitric Oxide Market Trends
The Asthma and COPD Segment is Expected to Witness a Significant Growth Over the Forecast Period.
Asthma and COPD are considered among the most common respiratory diseases affecting the population and life-threatening conditions affecting patients' regular breathing. Asthma is a persistent condition that stretches and narrows the air passages of the lungs, causing constant assaults of breathlessness, bronchospasm, and reversible obstruction of airflow.
A large rise in the consumption of cigarettes contributes to asthma and COPD symptoms. In addition, the advancement in industrialization has also contributed to an increase in the number of cases of asthma and COPD, which, over the forecast period, may drive the demand for inhaled nitric oxide.
An article published in the journal JGH in October 2021 reported that an estimated 300 to 400 million people globally live with chronic obstructive pulmonary disease. The growing burden of COPD particularly concerns low- and middle-income countries (LMICs) due to increased smoking rates, household- and ambient air pollution, and other exposures, coupled with large and aging populations.
Thus, the increasing number of COPD and asthma cases and the high dependence of the prevalent population on nitric oxide to overcome the symptoms are expected to drive the growth of this segment.
Moreover, an increasing geriatric population globally is boosting the growth of this segment. For instance, the United Nations reported that in the year 2022, there were 771 million people aged 65 years or over globally. The older population is projected to reach 994 million by 2030 and 1.6 billion by 2050. Since asthma is a widely prevalent disease found in people over the age of 65, the growing geriatric population in the segment is expected to drive its growth.
Similarly, a report published by the Global Initiative for Chronic Obstructive Lung Disease in 2022, stated that the prevalence and burden of COPD are projected to increase shortly due to continued exposure to COPD risk factors, a rise in the incidence of interstitial lung diseases, and aging population across the world. This will likely boost the demand and market for inhaled nitric oxide.
North America Region is Expected to Witness a Significant Growth Over the Forecast Period.
North America is expected to witness significant growth over the forecast period. This growth can be attributed to the rising incidence of diseases such as COPD and asthma, the aging population, increasing research and development activities, and the presence of key market players.
There has been a rise in the prevalence of disorders such as neonatal respiratory disorder, tuberculosis, and ARDS. For instance, in March 2022, the Government of Canada reported 4.7 active TB cases per 100,000 persons. The corresponding rate for females was 4.2 cases per 100,000, compared to 5.1 cases per 100,000 for men.
Similarly, an article published by Scientific Reports in August 2022 reported that in Canada, 3.8 million people were living with asthma during the COVID-19 pandemic. Thus, high cases of respiratory disorders are increasing the demand for inhaled nitric oxide, thereby driving the studied market.
Similarly, as per the April 2021 statistics by the Asthma and Allergy Foundation of America, about 20 million adults aged 18 years or above in the United States have asthma. ?Thus, the prevalence of such disorders in the country indicates a consistent demand for inhaled nitric oxide, thereby contributing to the growth of the market studied in the United States.?
Also, new product launches, mergers, acquisition, and other development is boosting the growth of liquid nitric oxide in the studied region. For instance, in September 2022, Mallinckrodt PLC promulgated the submission of a 510(k) premarket notification application to the USFDA for an investigational inhaled nitric oxide delivery system for INOmax (nitric oxide) gas, for inhalation.
INOmax (nitric oxide) gas, for inhalation, is an approved treatment to improve oxygenation and reduce the need for extracorporeal membrane oxygenation in term and near-term (34 weeks gestation), neonates, with hypoxic respiratory failure associated with clinical or echocardiographic evidence of pulmonary hypertension in conjunction with ventilatory support and other appropriate agents.
Furthermore, the rise in the number of initiatives undertaken by government and non-government organizations is increasing the overall revenue. For instance, in 2021 CDC's NACP provided funds for educating asthma-affected patients. Such initiatives are likely to increase awareness about asthma, which will increase the adoption of inhaled nitric oxide in overcoming the symptoms of asthma, thereby driving the growth of the studied market in the region.
Key Topics Covered:
1 INTRODUCTION
2 RESEARCH METHODOLOGY
3 EXECUTIVE SUMMARY
4 MARKET DYNAMICS
4.1 Market Overview
4.2 Market Drivers
4.2.1 Rising Prevalence of Respiratory and Other Associated Diseases
4.2.2 Ongoing Research and Development Activities
4.3 Market Restraints
4.3.1 Strict Application Norms across Various Regions
4.4 Porter's Five Forces Analysis
4.4.1 Threat of New Entrants
4.4.2 Bargaining Power of Buyers/Consumers
4.4.3 Bargaining Power of Suppliers
4.4.4 Threat of Substitute Products
4.4.5 Intensity of Competitive Rivalry
5 MARKET SEGMENTATION (Market Size by Value – USD million)
5.1 By Product Type
5.1.1 Gas
5.1.2 Delivery Systems
5.2 By Application
5.2.1 Neonatal Respiratory Treatment
5.2.2 Asthma and COPD
5.2.3 Acute Respiratory Distress Syndrome
5.2.4 Malaria Treatment
5.2.5 Tuberculosis Treatment
5.2.6 Other Applications
5.3 Geography
6 COMPETITIVE LANDSCAPE
6.1 Company Profiles
7 MARKET OPPORTUNITIES AND FUTURE TRENDS
For more information about this report visit https://www.researchandmarkets.com/r/qw8sbn
About ResearchAndMarkets.com
ResearchAndMarkets.com is the world's leading source for international market research reports and market data. We provide you with the latest data on international and regional markets, key industries, the top companies, new products and the latest trends.
Media Contact:
Research and Markets
Laura Wood, Senior Manager
[email protected]
 
For E.S.T Office Hours Call +1-917-300-0470
For U.S./CAN Toll Free Call +1-800-526-8630
For GMT Office Hours Call +353-1-416-8900
 
U.S. Fax: 646-607-1907
Fax (outside U.S.): +353-1-481-1716
Logo: https://mma.prnewswire.com/media/539438/Research_and_Markets_Logo.jpg
SOURCE Research and Markets