Montauban. Sixth-grade students at the Family Institute College are all trained by firefighters in life-saving gestures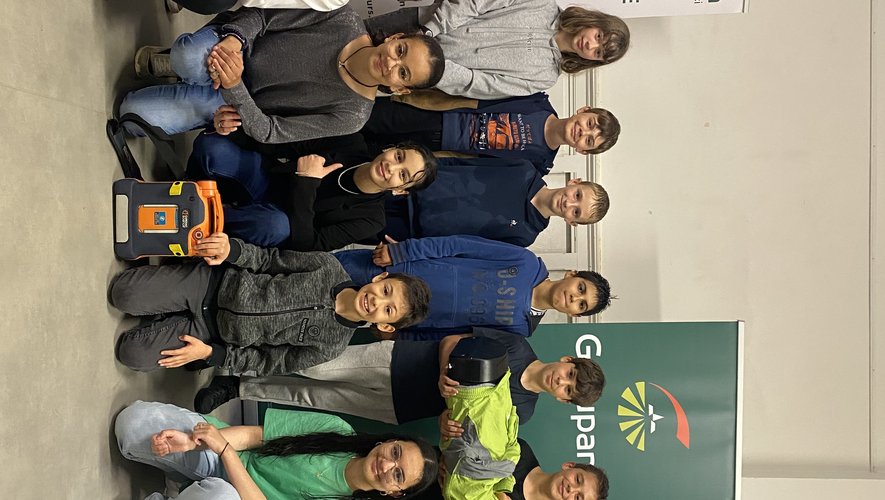 the essential
This Tuesday, May 9, 6th graders received training in first aid organized by Groupama with the departmental union of firefighters.
In Montauban, young college students from the Family Institute practice first aid. As part of the "saving gestures" operation organized by Groupama, 6th graders are training.
"It is in 6th grade that children begin to build themselves. This training is interesting for them, the children are asking for it. The idea is to show them the fundamentals of everyday life", explains Marie-Cécile Fayolle , responsible for the 6th grade at the Institut Familial. In 2023, Groupama d'OC trained more than 2,000 people in Tarn-et-Garonne. "Many people have been trained in Tarn-et-Garonne since its launch, the operation has been a great success in the department. We are delighted with the great mobilization, but we know that we can educate even more people" , says Philippe Crédoz, president of the Departmental Federation of Tarn-et-Garonne of Groupama. This device is free for all motivated and curious people who wish to practice first aid. Supervised by specialists, participants in training sessions learn to recognize cardiac arrest and use a defibrillator, react in the event of suffocation, discomfort, etc.
"On a day like today, we teach children how to pass a firefighter alert, life-saving gestures. We show them the different techniques for performing cardiac massage, the use of an automatic defibrillator, freeing air, stop bleeding. This awareness will help us firefighters to save time. The response times are around 10-12 minutes, this little training can save lives the time of our arrival", says Pascal Pallavincini firefighter of the departmental union of Tarn-et-Garonne. College students come out satisfied with this training and feel reassured. "It's a total discovery for me, saving people is important. I learned to do cardiac massage. These gestures could be useful to me outside of college", confides Loisia.
"This is the first time that I have learned of these gestures, the firefighters have distributed first aid kits to us", concludes Andréa.