Condom. The Festival Label renewed with the festival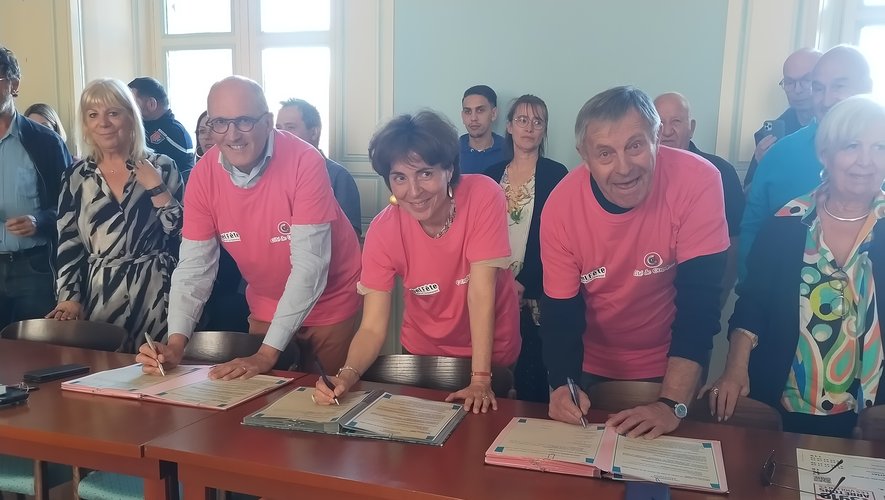 The sub-prefect of Condom, Véronique Moreau welcomed the mayor Jean-François Rousse and the president of the Festival de bandas to renew with the cafe owners and the managers of the stands the signature of the Label fêtes which commits them for this new edition. This charter organizes prevention before and during the festive event. After following a half-day training course, volunteers from associations and other permanent drinking outlets will deliver sound advice to partygoers this weekend. They will endeavor to promote good practices in drinking establishments. These measures concern both the noise level in the establishments and the sorting of the waste produced. The municipality has had t-shirts made that will make these ambassadors visible who, for the first time this year, will also be the referents in the initiative to fight against sexist and sexual abuse set up for this 50th festival.
A pioneer of the Fêtes Label in the department, the Bandas Festival is increasingly committed to this field of prevention, with the reception this year of the Gersoise teams of the League against cancer. They will carry out information work with partygoers who can already count on the provision of breathalyzers, the establishment of a sobering up and rest area, a taxi service for their trips, or even accompaniment for waste management on campsites. So many steps to guarantee a successful party.