MAP. Pollen: maximum alert on the risk of grass allergy, 82 departments concerned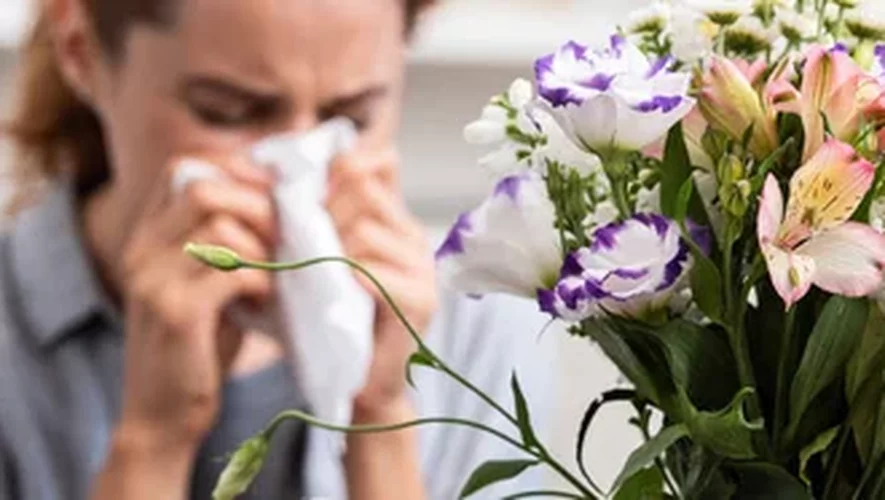 the essential
Grass pollen is currently the main fear of allergy sufferers. Several departments in France have already been placed at maximum risk of allergies.
Grass pollen returns to France. It has developed with periods of rain, and the sunny weather favors its dispersal to such an extent that several departments have been placed on allergy alert.
Sun and rain, the "ideal" weather
With rainy weather, grasses develop more quickly and disperse in large quantities when the sun returns, underlines the RNSA (National Aerobiological Surveillance Network). The showers in May flattened the pollen to the ground and consequently favored the development of grasses. Grass pollen is also accompanied by other allergenic pollens such as oak, plantain or nettle pollen.
82 departments on maximum alert
Grass pollen is gaining momentum and will affect all departments of France this week with a high level risk of allergy.
Only rare stormy showers can bring temporary respite to allergy sufferers
Good luck everyonehttps://t.co/x8uuZJYofL pic.twitter.com/ZPSTCnpLys

— National Aerobiological Surveillance Network (@rnsa_pollen) May 23, 2023
This Monday, May 22, 82 departments out of 96 were classified in the red zone of maximum alert for allergic risk by the RNSA.
In the event of an allergy, here are the steps to take to reduce exposure to #pollen #prevention #allergies
Do not hesitate to go to a doctor or an allergist if your symptoms worsen!
Good luck to all allergy sufferers and follow your treatments well! pic.twitter.com/RX2cAZHnDc

— National Aerobiological Surveillance Network (@rnsa_pollen) May 23, 2023
No region of France is spared by this allergic risk rising from "high" to "very high". The RNSA indicates that grass pollen will be very present in the air until the end of July and recommends that people with allergies limit their outdoor activities, open the windows, avoid hanging their laundry outside and wash hair at night.