VIDEO. "I would not have thought to find that here", successful first edition for the fair dedicated to aging well in Albi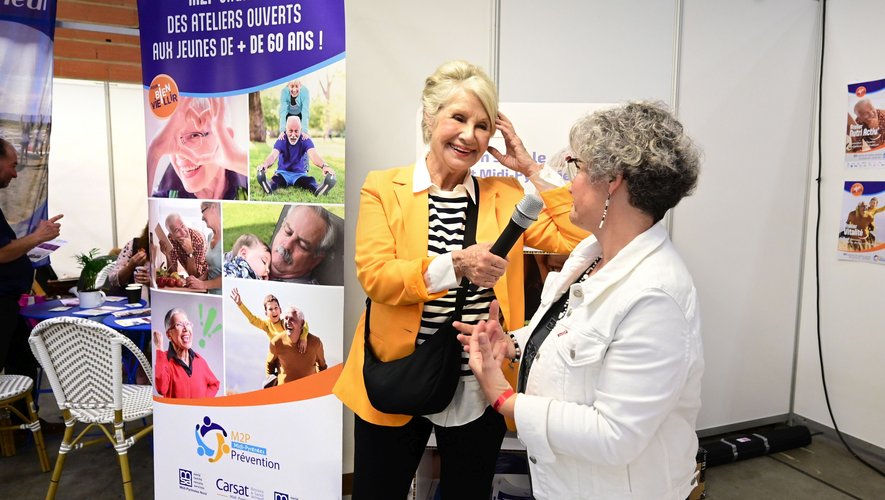 the essential
The Albi exhibition center yesterday hosted a free show dedicated to aging well, a first in the Tarn.
"It's nice to see you," says a visitor, barely entering the living room. Facing her, Danièle Gilbert enters the pits with natural ease. At each passage, he is asked for a word, a photo, which the television host greedily distributes.
The sparkling eye and always dynamic, the star of the show is also a perfect incarnation of the senior of 2023. "I'm a little hyperactive, it helps a lot", confesses Danièle Gilbert. "The mind is what matters the most. And today you can enjoy life in good health for much longer. It's a chance and I think everyone is starting to take it."
Sport at any age
"Paf…ping…paf", the repetitive sound of the stand run by the Albigensian association of ASPTT Table Tennis could almost call out in the corridors of a show designed for seniors. But, it doesn't "I haven't played for almost 35 years," he admits with a smile. .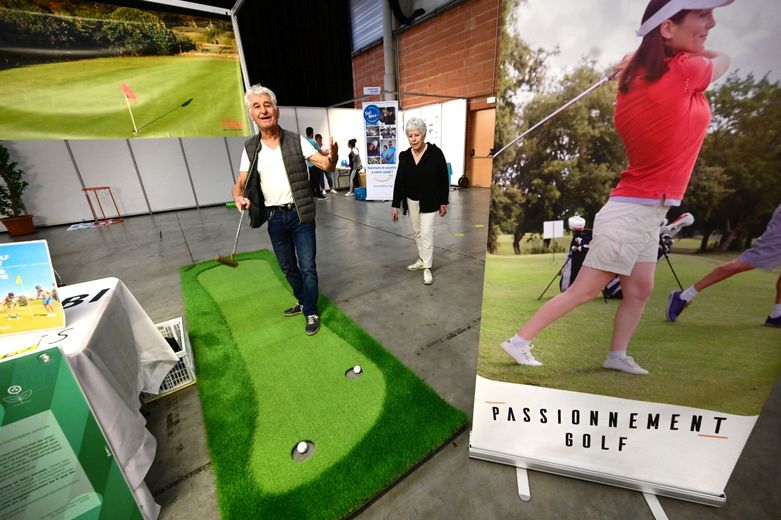 A few steps away, another sports stand shines among those dedicated to personal care, meal delivery or transport options. Always worn by the ASPTT, but this time dedicated to health golf. A practice that has just started in Albi. "We have just started the activity. The idea is to be able to play golf in suitable areas and with support", summarizes Francis Dumas, president of ASPTT Albi Golf section. Retired, he is in the front row to see the evolution of the demands of those who wish to profit until the very last moment. "Seniors are much more active today. They want to stay healthy for a long time, and continue to exercise, but still be social."
Stay connected
As sociability evolves, seniors are also increasingly connected, as can be seen on the stand of the company Soolizi de Labruguière, run by Thomas Laurents. "Seniors are much more familiar with digital technology than you might think. Practices have changed a lot." And it is on this change that his company is banking by offering nothing less than to keep and share his memories via a secure application.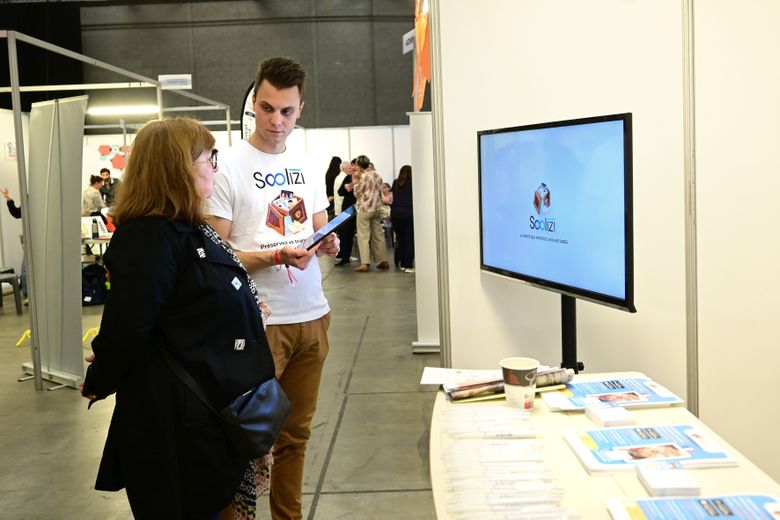 Faced with this promise, passers-by oscillate between astonishment and great interest. However, like Odile, a dynamic sixty-year-old, the idea has a little something seductive about it. "I would not have thought to find that here," she confesses with a smile. "But it could allow the whole family to stay connected. You have to live with the times."