La Salvetat-Belmontet. Les Belles Montées: the fight against Charcot's disease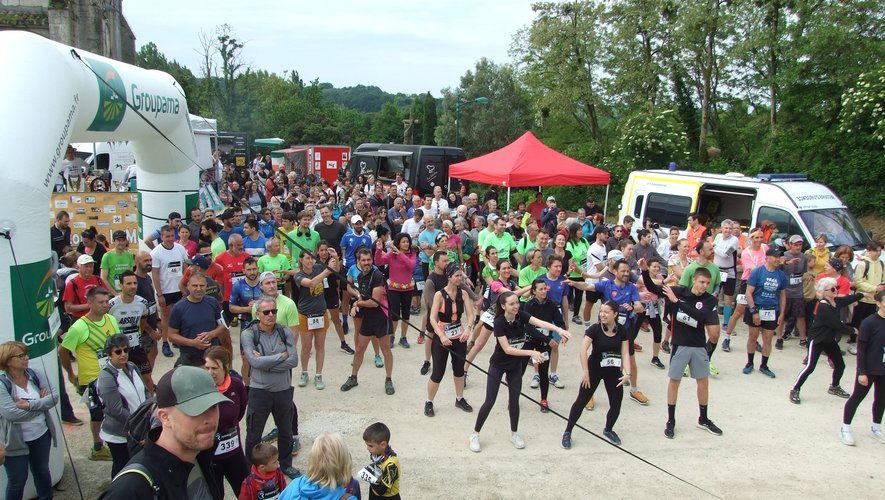 the essential
Having become a solidarity myth, the Day of Beautiful Climbs tackles this terrible disease, thus supporting research through the ARSLA.
Ninth meeting with the Belles Montées which organize, in La Salvetat-Belmontet, this gathering to support research against Charcot's disease. The first edition took place in 2013, under the impetus of the De Falguerolles family, marked by this disease. Since then, every year in May, a big meeting focused on sport brings together the population of the sector and well beyond. Amyotrophic lateral sclerosis, a motor neurone disease, discovered 150 years ago by Charcot, still has no treatment. It is through these days oriented towards this great cause that awareness and solidarity take shape in a fight for research but also for the support of patients.
ARSLA, the first French association committed against ALS
The permanent challenge of ARSLA (Association for research on amyotrophic lateral sclerosis and other motor neuron diseases), chaired by Valérie Goutines, aims to remedy the changing needs of patients in order to promote access to care, improve their quality of life and that of their loved ones and to respond to the shortcomings of the public authorities through political advocacy or financial mobilization. Since 1985, more than 35,000 patients have received help from ARSLA. The association project of ARSLA is based on three priorities: defending the rights of patients, improving the quality of life of patients and carers, promoting and accelerating research. To implement them, the association relies on volunteering, communication and fundraising.
June Shards
As breast cancer screening has its month of Pink October, ALS will now have the month of June to defy the disease. This decision is based on the specific case of Leah Stavenhagen, who suffered from ALS at the age of 30. She wrote a poignant book about it, "I would like to dance again (my life with Charcot's disease)". The month of June will thus be a way to bring ALS out of the shadows, yet so close sometimes…
The work of the Belles Montées volunteers
If the rise in power of this event now renowned throughout the department and even more was done so quickly, Laura de Falguerolles was, with her sister and her family, the spark of general motivation. The La Belle Montée association, chaired by Jean-Marc Sangla, then spontaneously opened its doors to carry, each year, on the Saturday after Ascension, the bases of this collective fight which is addressed to each one of us. Volunteers are the linchpin of this organization where running, children's running and hiking are the levers of solidarity that mobilize a little more for this common challenge. The festive and convivial component makes this day a gift in its own right where, each in their own way, takes their part in this relentless fight.