Innovaccer Launches SDoH Explorer to Help Improve Health Equity and Care Quality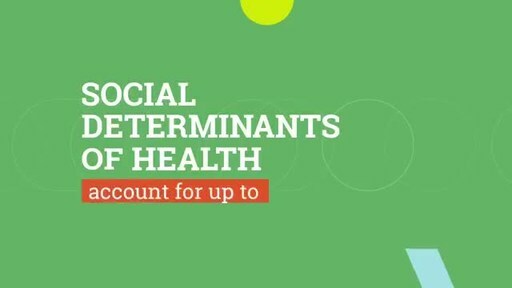 Comprehensive online SDoH analytics dashboard, provided at no charge, helps ACOs and other healthcare organizations identify social risk factors nationally, address gaps in health and social care, and drive targeted interventions that support patient-centered, equitable, value-based care
SAN FRANCISCO, May 16, 2023 /PRNewswire/ — Today, Innovaccer, the data platform that accelerates innovation, unveiled SDoH Explorer, a new on-demand service that gives healthcare stakeholders immediate access to customized dashboards that can help them analyze, compare, understand, and monitor the impact of social determinants of health on patients nationally; identify areas of improvement to improve health equity, care delivery, and outcomes; and benchmark their performance against other organizations.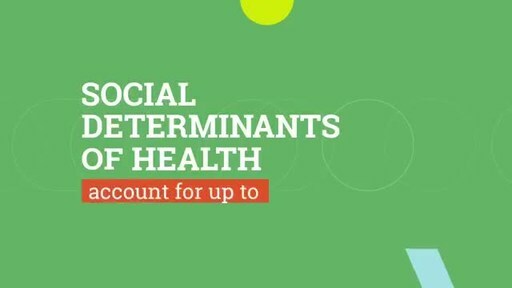 "Advancing health equity through patient-centered, whole-person care is crucial for providers, payers, health systems, ACOs, specialty care, physicians, regulators—it's literally top-of-mind among everyone in healthcare today," said Kanav Hasija, cofounder and Chief Product officer of Innovaccer. "It's essential for value-based organizations to identify at-risk populations so they can best drive targeted interventions, and SDoH data is an essential part of that. But SDoH data hasn't been freely available—until now. Our SDoH Explorer provides instant access to national SDoH metrics, down to the county level, so ACOs and other value-based organizations can understand what's happening in patients' lives beyond the waiting room, and deliver the most appropriate and effective care inside their network, in the communities they serve."
As much as 80% of the factors that influence health outcomes take place outside the walls of hospitals and clinics.1 As part of the ACO REACH model, CMS is also highlighting SDoH as a key element of its regulatory and innovation efforts. While ACO REACH targets only a small percentage of current and prospective ACOs, it reflects CMS's interests and plans for the future of healthcare incentives and reimbursement. Innovaccer's SDoH Explorer was created to help care teams quickly and easily integrate SDoH data into clinical workflows and patient records to generate insights that help address these interests to drive holistic and equitable care delivery.
When it comes to advancing health equity and care quality, one of the major challenges facing healthcare organizations is the collection, analysis, and use of SDoH data. For most organizations, it remains bottled up in data silos or third-party sources. Health systems typically struggle to monitor comparative performance and identify areas for improvement, if they're able to do so at all. Now, using Innovaccer's SDoH Explorer, care teams can instantly gain valuable insights into factors that may be influencing patients' health, and can make data-informed decisions that can help improve care equity and outcomes, and improve the clinical, financial, and experiential performance of ACOs and other organizations providing value-based care.
SDoH Explorer is available now, at no cost, and provides many exciting features that can help providers and payers visualize, understand, and address patients' susceptibility to more than nine socioeconomic factors, including education, economics, lifestyle, housing, health literacy, access to food, access to care, transportation, and social connectedness. It can also identify key areas of improvement to help better manage risk and improve outcomes across the board.
SDoH Explorer aggregates and normalizes social determinants of health data from a vast array of sources, such as County Health Rankings and CMS.gov. It also follows the CMS's guidelines on risk scoring and risk-adjusted expenditure per capita, and assigns a risk score at the state and county levels to help care teams personalize care plans, create patient cohorts for better care delivery, and improve performance under value-based care contracts.
Simply by logging on, SDoH Explorer Tool empowers every user to drill down from the aggregate national level into any of the 3,144 counties in the USA for a given SDoH measure, and then monitor its impact and performance over time. It also enables providers and payers to analyze the causes behind every tracked social factor, understand how those causes impact its performance, and compare the factor against national and state benchmarks.
This means better identification and recording of SDoH insights within populations, and analysis of how non-clinical parameters affect performance for every county and state, to help health systems develop socially-aware patient-centered care plans and address health equity issues to improve service delivery to underserved communities. With Innovaccer's SDoH Explorer, providers and payers will be able to drill down and examine performance across time frames (year, month) for multiple health parameters, such as adult smoking, premature deaths, etc., to determine how strategies should be revised.
Innovaccer's SDoH Explorer, when combined with Innovaccer's new Health Equity solution and industry-leading Patient 360 solution, provide additional robust services that can help health systems connect patients with community services; track their social needs; coordinate quality care; and address the impact of social determinants on patient health, well-being, and quality of life. Taken together, these innovative tools give health systems a comprehensive approach to improving care quality across the board.
For more information on Innovaccer's SDoH Explorer, and how Innovaccer can help you create a unified patient record that brings all of your patients' data together—including their social determinants—to improve clinical, financial, experiential, and operational outcomes across the care continuum, please Request a Demo, Visit our Website, Follow us on Twitter, Network with us on LinkedIn, Like us on Facebook, and Subscribe to us on YouTube.
Related Innovaccer News
About Innovaccer
Innovaccer Inc. is the healthcare data platform that accelerates innovation. The Innovaccer platform unifies patient data across systems and care settings and empowers healthcare organizations with scalable, modern applications that improve clinical, financial, operational, and experiential outcomes. Innovaccer's EHR-agnostic solutions have been deployed across more than 1,600 hospitals and clinics in the US, enabling care delivery transformation for more than 96,000 clinicians, and helping providers work collaboratively with payers and life sciences companies. Innovaccer has helped its customers unify health records for more than 54 million people and generate over $1 billion in cumulative cost savings. The Innovaccer platform is the #1 rated Best-in-KLAS data and analytics platform by KLAS, and the #1 rated population health technology platform by Black Book. For more information, please visit innovaccer.com.
1 https://www.rwjf.org/en/insights/our-research/2019/02/medicaid-s-role-in-addressing-social-determinants-of-health.html
SOURCE Innovaccer Inc.