Hologic Announces Partnership with NFL Rookie Kelee Ringo and Family
MARLBOROUGH, Mass., May 16, 2023 /PRNewswire/ — Hologic, Inc. (Nasdaq: HOLX), a global leader in women's health, announced a new partnership with recently drafted NFL cornerback Kelee Ringo and his mother, breast cancer survivor Tralee Hale, to educate women on the importance of prioritizing annual mammograms and other key health screenings.
Ringo is a two-time national champion from the University of Georgia who was recently drafted by the Philadelphia Eagles. The launch of the partnership with Hologic is timed with Mother's Day and National Women's Health Week (May 14-20, 2023).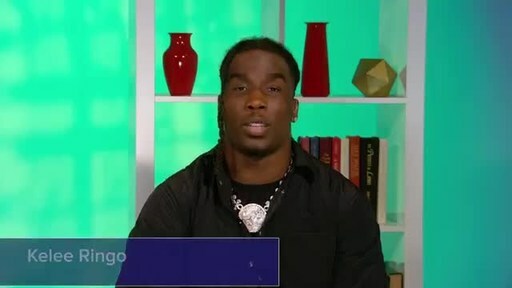 Hale's story is a familiar one: a woman who did not prioritize her preventive care screenings as she focused on managing her family, career and other commitments. As a single mother, she was diagnosed with breast cancer just days after Ringo began his freshman year in college. She is now cancer-free after completing treatment, but Ringo and Hale know how lucky they are and want to encourage women not to delay annual screenings.
"Kelee and Tralee's story resonates with all of us because we have heard from women — time and again — who have prioritized their families and other responsibilities while putting their own health screenings on the back burner," said Erik Anderson, Hologic's Division President of Breast and Skeletal Health Solutions. "We couldn't be more grateful that they are sharing their personal story as a way to reach women about the critical importance of annual breast cancer screenings and making their health a priority." 
Hologic, a pioneer in 3D mammography and creator of the Genius® 3D Mammography™ exam, is committed to increasing awareness about the life-saving power of annual mammograms and other routine health screenings. The partnership with Ringo and Hale will further that impact through media interviews, public appearances and digital content.
Media Contact
Gina Kent
[email protected]
SOURCE Hologic, Inc.