HRH Princess Astrid of Belgium visits Telix's New European Manufacturing Facility in Brussels South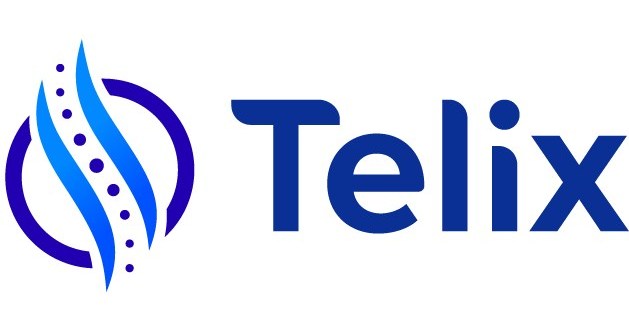 MELBOURNE, Australia and LIEGE, Belgium, Sept. 27, 2023 /PRNewswire/ — Telix Pharmaceuticals Limited (ASX: TLX, Telix, the Company) has welcomed Her Royal Highness, Princess Astrid, Princess of Belgium to Telix Manufacturing Solutions (TMS), the Company's recently inaugurated production facility, in Brussels South (Seneffe) in the Wallonia region of Belgium.
Located in the heart of Belgium's 'Radiopharma Valley', the 2,800 square metre facility is one of Europe's largest radiopharmaceutical production facilities. With more than 10 million imaging procedures performed in the EU using radiopharmaceutical agents every year,[1] Telix's site provides important infrastructure to meet the growing demand for commercial and clinical imaging and therapeutic agents, for patients in the Europe Middle East and Africa (EMEA) region and beyond.
The royal visit comes ahead of the Belgian Economic Mission to Australia, which will take place in Melbourne and Sydney from 19 to 28 October 2023. The mission – led by HRH, Princess Astrid of Belgium, Representative of His Majesty the King of Belgium – features events that highlight successful collaboration between Belgium and Australia. Telix is co-hosting a seminar with The Peter MacCallum Cancer Centre in Melbourne on the subject of innovation in nuclear medicine.
Raphael Ortiz, Telix EMEA CEO said "Telix was honoured to welcome HRH Princess Astrid, the Ambassador Dirk Wouters, Laurent Michel and the Bourgmestre Bénédicte Poll at Telix Manufacturing Solutions, which recently opened in Brussels South. Belgium's 'Radiopharma Valley' is a fundamental part of Telix's innovation success with this latest example of Telix's continued investment in innovation to serve as a hub for research, development and manufacturing for our partners and collaborators across industry, academia and clinical practice. We would like to thank the Princess for her interest in nuclear medicine and radiopharmaceuticals, and look forward to showcasing the Australian side of the business during next month's trade mission."
Pascale Delcomminette, Wallonia Export & Investment Agency (Awex) CEO, added, "TMS is a prime example of the innovative solutions made possible by a strong business partnership between Belgium and Australia. With the trade mission less than a month away, we are pleased that HRH Princess Astrid could see first-hand this facility that has potential to transform care for patients with cancer and rare diseases in Belgium, Europe and worldwide."
About Telix Manufacturing Solutions
Located in the heart of Radiopharma Valley, the 2,800 square metre facility will serve as Telix's primary manufacturing site for radioisotopes and commercial and clinical products for patients in EMEA and beyond.
Download the Telix Manufacturing Solutions fact sheet here.
About Telix Pharmaceuticals Limited
Telix is a biopharmaceutical company focused on the development and commercialisation of diagnostic and therapeutic radiopharmaceuticals and associated medical devices. Telix is headquartered in Melbourne, Australia with international operations in the United States, Europe (Belgium and Switzerland), and Japan. Telix is developing a portfolio of clinical-stage products that aims to address significant unmet medical needs in oncology and rare diseases. Telix is listed on the Australian Securities Exchange (ASX: TLX).
Visit www.telixpharma.com for further information about Telix, including details of the latest share price, announcements made to the ASX, investor and analyst presentations, news releases, event details and other publications that may be of interest. You can also follow Telix on LinkedIn.
Telix's lead product, gallium-68 (68Ga) gozetotide (also known as 68Ga PSMA-11) injection, has been approved by the U.S. Food and Drug Administration (FDA),[2] by the Australian Therapeutic Goods Administration (TGA),[3] and by Health Canada.[4] Telix is also progressing Marketing Authorisation Applications for 68Ga-PSMA-11 in the United Kingdom and the European Union.[5]
Telix Investor Relations
Ms. Kyahn Williamson
Telix Pharmaceuticals Limited
SVP Investor Relations and Corporate Communications
Email: [email protected]
Legal Notices
This announcement is not intended as promotion or advertising directed to any healthcare professional or other audience in any country worldwide (including Australia, United States and the United Kingdom). This announcement may include forward-looking statements that relate to anticipated future events, financial performance, plans, strategies or business developments. Forward-looking statements can generally be identified by the use of words such as "may", "expect", "intend", "plan", "estimate", "anticipate", "outlook", "forecast" and "guidance", or other similar words. Forward-looking statements involve known and unknown risks, uncertainties and other factors that may cause our actual results, levels of activity, performance or achievements to differ materially from any future results, levels of activity, performance or achievements expressed or implied by these forward-looking statements. Forward-looking statements are based on the Company's good-faith assumptions as to the financial, market, regulatory and other risks and considerations that exist and affect the Company's business and operations in the future and there can be no assurance that any of the assumptions will prove to be correct. In the context of Telix's business, forward-looking statements may include, but are not limited to, statements about: the initiation, timing, progress and results of Telix's preclinical and clinical studies, and Telix's research and development programs; Telix's ability to advance product candidates into, enrol and successfully complete, clinical studies, including multi-national clinical trials; the timing or likelihood of regulatory filings and approvals, manufacturing activities and product marketing activities; the commercialisation of Telix's product candidates, if or when they have been approved; estimates of Telix's expenses, future revenues and capital requirements; Telix's financial performance; developments relating to Telix's competitors and industry; and the pricing and reimbursement of Telix's product candidates, if and after they have been approved. Telix's actual results, performance or achievements may be materially different from those which may be expressed or implied by such statements, and the differences may be adverse. Accordingly, you should not place undue reliance on these forward-looking statements.
Except as required by applicable laws or regulations, Telix does not undertake to publicly update or review any forward-looking statements. Past performance cannot be relied on as a guide to future performance. Readers should read this announcement together with our material risks, as disclosed in our most recently filed reports with the ASX and on our website.
©2023 Telix Pharmaceuticals Limited. The Telix Pharmaceuticals and Illuccix name and logo are trademarks of Telix Pharmaceuticals Limited and its affiliates (all rights reserved).
[1] European Commission, Joint Research Centre, Mario, N., Kolmayer, A., Turquet, G.et al., Study on sustainable and resilient supply of medical radioisotopes in the EU https://data.europa.eu/doi/10.2760/911131
[2] Telix ASX disclosure 20 December 2021.
[3] Telix ASX disclosure 2 November 2021.
[4] Telix ASX disclosure 14 October 2022.
[5] Telix ASX disclosure 3 April 2023.
Logo – https://mma.prnewswire.com/media/1920208/Telix_Main_Logo_Logo.jpg 
SOURCE Telix Pharmaceuticals Limited