Health: the monitoring and control season against the tiger mosquito launched in Lot-et-Garonne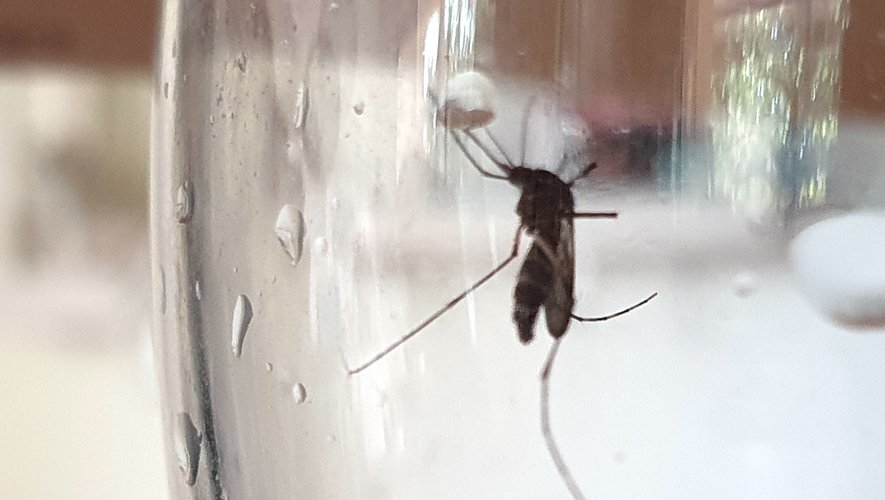 the essential
The progression of the tiger mosquito continues in mainland France, which increases the risk of indigenous epidemic outbreaks. The tiger mosquito monitoring season started on May 1 and will continue until November 30. The 2023 vector-borne disease control action plan has been launched in New Aquitaine.
Since 2012, Lot-et-Garonne has been colonized by the tiger mosquito, also called "Aedes albopictus". To date, 128 communes (i.e. 41% of the communes in the department) are known to be colonized, comprising 80% of the department's population. In this context, the Regional Health Agency (ARS), monitors this species, in Lot-et-Garonne via Altopictus, a private operator, and provides mosquito control around human cases if necessary.
27 nesting traps deployed in the department
In the Lot-et-Garonnais department, a network of 27 nesting traps is deployed by this operator during the active mosquito season, from May to November, on a site at risk of vector importation: the MIN of Agen in Boé (3 traps); four sensitive sites: the CHIC Marmande – Tonneins in Marmande, the Villeneuvois Health Center in Villeneuvesur-Lot, the Hospital Center – Agen/Nérac in Agen, the Esquirol Saint-Hilaire Clinic in Agen/Boé (3 traps per site) and four tourist sites: Walygator amusement park in Roquefort, Casteljaloux thermal baths, Bonaguil castle in Saint-Front-sur-Lémance and Center-Parcs in the Pindères/Beauziac towns (3 traps each). All traps are "recorded" and appraised once a month until they are removed.
23 reports in 2022
Mosquito monitoring is also carried out using the citizen monitoring system: signalement-moustique.anses.fr. In Lot-et-Garonne, 23 reports from individuals were investigated during the 2022 season. Among them, 18 were made from municipalities already known to be colonized by Aedes albopictus, i.e. 78% of reports, they do not have not been investigated. The five remaining citizen reports were therefore handled by Altopictus. Two were closed without follow-up, the others made it possible to highlight the punctual detection of the mosquito on 3 communes which were not known as colonized.
Lot-et-Garonnais residing in municipalities not known to be colonized are strongly encouraged to send their reports of the presence of tiger mosquitoes to this application in order to improve knowledge of the establishment of the mosquito in the department.
Indeed, a classification of the municipality as a colonized municipality can be achieved if at least one of the following three criteria is met: tiger mosquito eggs are observed on 3 successive readings of a nest trap; entomological prospecting allows the observation of larvae and/or adults within a radius greater than 150 meters around a report or a positive trap and the distance between 2 positive traps or 2 positive reports is greater than 500 m.