Gratentour. Elected officials "ready to meet the major challenges" of health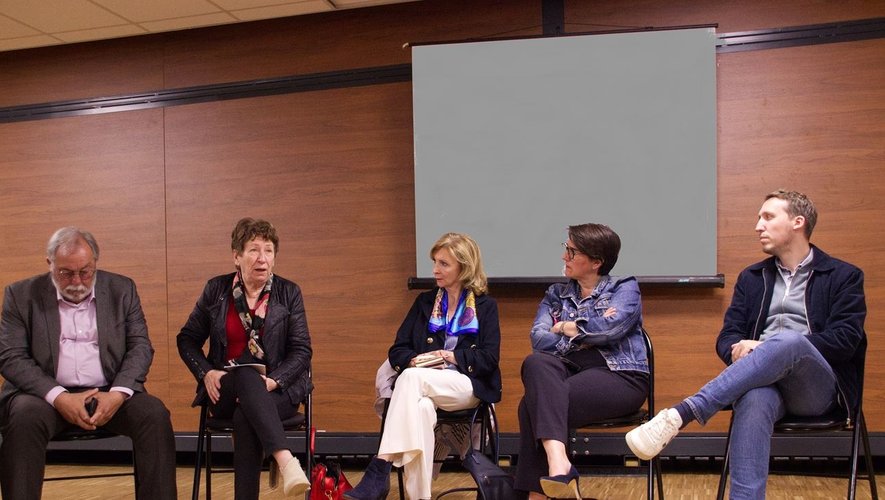 the essential
A second territorial meeting on the painful health problem was organized last week in Gratentour, around the departmental councilor Sandrine Floureusses and the senator Emilienne Poumirol.
Sandrine Floureusses, departmental councilor for the canton of Castelginest and vice-president of the departmental council in charge of citizen dialogue, had invited Senator Emilienne Poumirol to the territorial health meeting organized in Gratentour a few days ago.
You are vice-president of the departmental council in charge of citizen dialogue. Why territorial meetings on health?
During the first meeting organized in March 2023 in Fonbeauzard, the mayor announced to us the disappearance of doctors in his commune. An observation made by Émilienne Poumirol, senator whom I invited to our second meeting on health. She is all the more concerned that she herself was a health professional, a general practitioner. Patrick Delpech, Mayor of Gratentour and local elected officials welcomed us and contributed through their testimonies and analyzes to draw the outlines of a useful project for our territory.
What was the objective of this meeting in Gratentour?
Faced with this situation, what to do? This question, we put it to all the actors concerned: local elected officials, health professionals and citizens. If the doctors don't come to us, then let's go to them. This is the principle of multidisciplinary health centers that we want to put in place. The department is the best scale for this type of structure, but everyone must participate. The health of our fellow citizens is at stake.
What is the continuation of this work?
I will continue the meetings, the next will be in the town of Fenouillet, with among other personalities: the departmental director of the Regional Health Agency. We are going to build this health project with the actors concerned and the citizens of our territory. We must act on all the levers, training, working conditions, salaries, pooling of resources, the challenges are great and we are ready to meet them.