Castres. New blood drive this week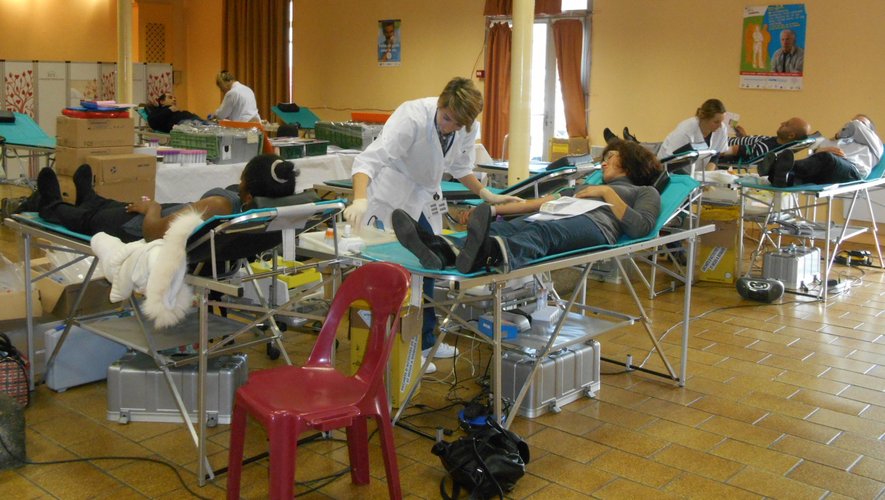 The French Blood Establishment is organizing its next blood drive at the Parc des expositions, from Monday 22 to Thursday 25 May, according to the following times: Monday 22, from 9 a.m. to 1:30 p.m., and Tuesday 23, Wednesday 24 and Thursday 25 , from 1:30 p.m. to 6:30 p.m.
On this collection, we expect at least 400 donors to be able to meet the needs of patients. We therefore count on the mobilization of all! Blood drives in Castres are very popular with the EFS teams. However, for some time, the pocket objectives have not been achieved and this is getting worse. "In this month of May, public holidays and bridges reduce the possibilities of collecting blood bags, underline the representatives of the EFS. We therefore need a strong mobilization of donors from Castres to raise the level of our stocks are already low. First time or regular, every donation counts. The French Blood Establishment calls on you because blood bags are essential to treat the sick, whose needs are constant. With 1,000 donations needed every day and to meet the needs of the sick, we invite you to mobilize and take the plunge. A donation saves 3 lives!"
Note that this collection is with AND without an appointment, so you are free to show up spontaneously or make an appointment via the collection mapping link | French Blood Establishment (sante.fr) or 0 800 972 100.