Lasséran: modest attendance at the 2023 edition of the "Parcours du Cœur"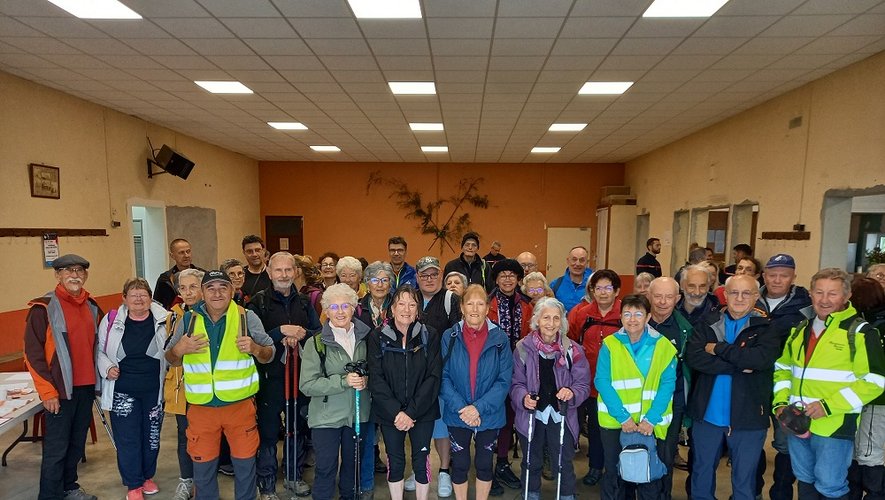 the essential
The weather did not smile on the 2023 edition of the "Parcours du Cœur". Despite terrible weather, about 80 walkers walked the 4 circuits proposed by the organizers, who had the objective of making as many people as possible aware of the benefits of regular and adapted sports practice.
Since 2015, the Amicale lasséranaise of voluntary blood donors, the rural home and the municipality have been organizing the "Parcours du Cœur". This year, 3 routes of 5 km, 10 km and 14 km, supervised by two Lasséranais guides, awaited walkers on the hiking trails of the town with departures staggered throughout the morning of May 14.
New this year, a 4.5 km "Health hike", supervised by two Gascon hikers trained to accompany a small group of people who wish to resume or start walking after some health problems. This activity is practiced on slightly uneven circuits ranging from 4 km to 8 km, at a moderate pace and with regular stops.
The number of participants on this type of day, organized for the benefit of the French Federation of Cardiology, is very variable and depends a lot on the weather conditions. In Lasséran, this number varies from 35 to 225 and for the 2023 edition, there were 82 registered despite the terrible weather which, if it did not discourage experienced hikers, nevertheless made a good number of occasional walkers hesitate. to move.
The oldest was 85 and the youngest 20. It should also be noted that 75% of participants are in the over 60 age group, with the overwhelming majority of women.
Initiation to life-saving gestures by firefighters
Before each of the departures, Lieutenant-Colonel Frédéric Furon and the firefighters of Pavia introduced the participants to life-saving gestures and made them aware of the use of the defibrillator, while the medical staff informed everyone about the benefits for our health of regular and appropriate physical activity.
Around noon, all the groups had finished their respective loops and each had the opportunity to comment on their journey by sharing the friendship drink offered by the municipality to the participants.
There followed a short speech by the organizers to thank all the volunteers and participants in this 2023 edition of the "Parcours du Cœur" and to announce that more than 350 euros had been collected for the benefit of the French Federation of Cardiology.
All these beautiful people were then invited to participate in the picnic offered by the managers of the associative café of Lasséran.
A big thank you to the Biocoop and Carrefour partners who graciously supplied the refreshment stands with seasonal fruit, dried fruit and cereal bars on the course and at the finish.
See you in 2024 for the next edition of the "Parcours du Cœur" with the hope of better weather!