Cajarc. Blood donation volunteers rewarded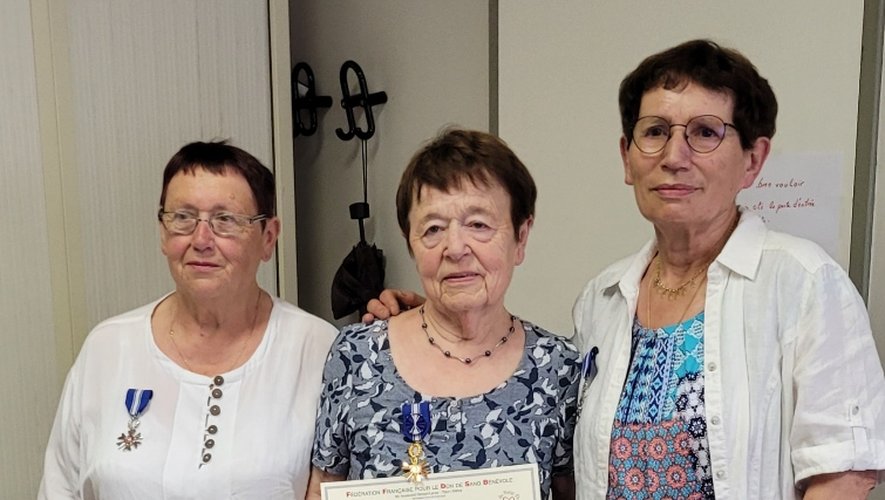 The general assembly of the Cajarc Blood Donor Association was held on Friday June 16 in the presence of the president of the Departmental Union.
The four collections organized in 2022 welcomed 226 donors, an increasing figure that the association hopes to exceed this year, as well as that of new donors.
After the unanimous approval of the 2022 balanced operating account, three volunteers were decorated with the Blood Merit Cross. Marguerite Soulie received the officer's cross, Yvette Couybes and Jacqueline Luchini, that of knight.
Once the session was over, all the members of the team pledged their mobilization, with the same enthusiasm, for future sampling days.