Brax. A charity day by the Original Brother's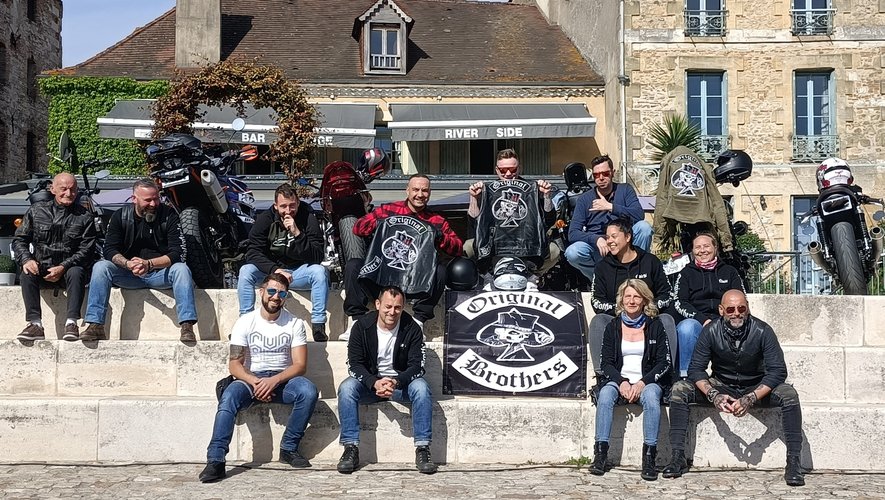 The Brax association Original Brother's is organizing a charity day in Brax all day Saturday May 13 at the Brax village hall. An article published on Tuesday mentioned the concerts of the evening with in particular from 7 p.m. a first rock concert thanks to the group No Remorse followed by a second concert with Les Rockfélés.
The day organized by the bikers will also be punctuated by other activities throughout the morning and afternoon.
"Our young association wishes to develop through subjects that are close to our hearts, this also helps us to get the best out of ourselves, which is why we have decided to work in favor of Reseda (Education Network for health, listening and adolescent development). Reseda is the support network for adolescents in difficulty. They take care of young people from 11-12 years old up to about 18 years old. They are present in the main towns of the department: Agen, Nérac, Villeneuve-sur-Lot, Fumel and Marmande.
The charity day we are organizing in Brax will help finance materials for the care of adolescents to support them in the difficulties they are going through. Admission is free, that is to say free, and we are waiting for you from 10 a.m. until 11 p.m. The major element of this day is the presence of tattoo artists from the Area Tattoo tattoo parlor in Agen who will be offering flash tattoo's (tattoo designs ready to be tattooed). A piercer, Kev'Piercing, will also be present. In addition, there will be activities for children, with a duck fishing stand, an inflatable structure, as well as a paintball initiation with the presence of our friends from Paintball Vallée 47. The goal being to organize an event where every member of the family will enjoy it. We will have the presence of a savory food truck (Le Truck de chez Melo) as well as a sweet stand (O Mille Plaisirs du Moulin). A bar will be present and we will organize a raffle with prizes to be won thanks to our partners", explain the organizers. A beautiful day of solidarity in perspective.