Lacaune. Passéjaïres: getaway in Cantabria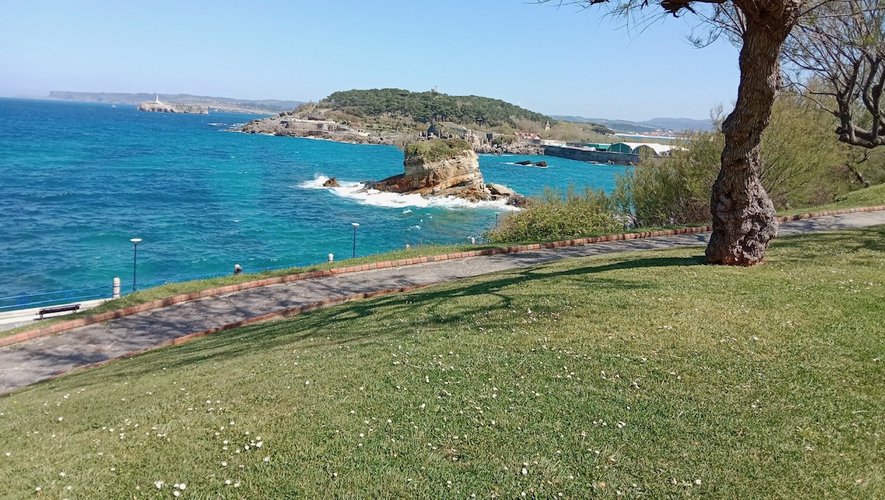 The Passéjaïres, hikers of the Monts de Lacaune, offered themselves a getaway at the end of April in the Cantabria region. Cantabria, around the city of Santander, is a quiet province on this Spanish Atlantic coast in the extension of the Basque Country. 29 hikers headed by President Pierre Caurier reached the small town of Suances aboard two minibuses from the community of municipalities and three private vehicles.
Housed by the sea, they obviously did their daily walk in green and magnificent landscapes with two top guides. On Saturday, they went to discover the Picos de Europa, the highest point of the cordillera at more than 2,000 m in altitude during a climb by cable car and then took a few steps in the snow on the peaks. If the other walks brought them to the beaches and the seaside following the mythical way of Saint-Jacques-de-Compostelle, they also took advantage of the guides for cultural visits, in particular during the day dedicated to Santander, capital region rich in superb monuments and palaces. This getaway was very successful, especially as the good weather was there.
Back home, the association will prepare for the 20th anniversary of its creation, scheduled for July 1 at the Salle Saint-Michel. This will be an opportunity to pay tribute to its creators, mainly André Suc, first president, supported by Josette Monserrat and Hélène Verdier. All the former members and some particular supporters, including some merchants, will be invited for an aperitif dinner followed by an afternoon devoted to a hike-quiz around the lake while a meal with entertainment will close the evening.