Aigues Vives. An ambitious project for a better network of services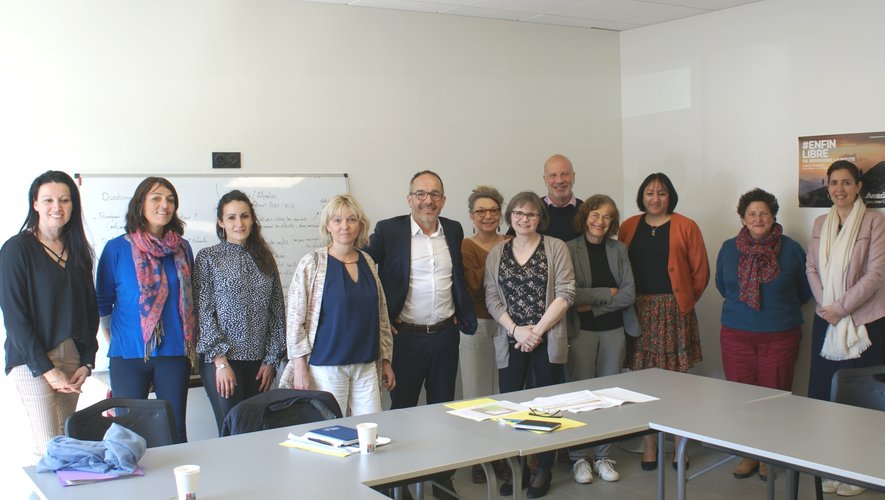 the essential
Faced with the obvious lack of infrastructure, which would make it possible to maintain populations in rural areas, the municipality, in coordination with the departmental medico-social officials, wishes to create a new, innovative intergenerational reception center within the municipality.
The first meeting prior to the launch of the development project of the municipality of Aigues-Vives was recently held in the premises of the technical annex of the Community of Municipalities of the country of Mirepoix (CCPM). All the departmental managers of the medico-social pole, the Regional Health Agency, the Primary Health Insurance Fund, the Mutuelle Sociale Agricole, the Family Allowance Fund, as well as representatives of the departmental council and the CCPM, responded to the invitation of Jean-Luc Tardy, mayor of Aigues-Vives, to record "a remarkable project".
"We note that, both for the elderly and for the very young, the territory suffers from a clear lack of infrastructure, which would make it possible to maintain populations in our rural areas. More than ever, we must work on a network of these infrastructures, rather than concentrating them around a few poles, said to be more "urban". Because the need is immense…", underlines the city councilor.
In this sense, the municipality of Aigues-Vives has acquired a plot of one and a half hectares, adjoining the main street rising towards the heart of the village, so that, in a central position on the RD625 (between Mirepoix and Lavelanet), it is possible to set up services such as a senior autonomy residence, a micro-nursery, a multidisciplinary nursing home, but also to offer a home ownership program and rental offers at moderate rent.
This information and exchange meeting gave everyone the opportunity, in their respective areas of expertise, to lay the foundations of this innovative project for the territory.
And during the diagnostic phase, which will last until the end of 2023, the inhabitants will be asked to contribute through questionnaires, public meetings or even debate, in order to calibrate and size the project (planned at the end of the first half of 2024, before in a final stage, the phase of its realization is initiated during 2025.
Jean-Luc Tardy hopes that this project, matured since 2020, will win the support and participation of as many people as possible to contribute to the development of the municipality, and more generally to the development of the territory.