Bagneres-de-Bigorre. The Bagnérais hospital has launched its mobile rehabilitation team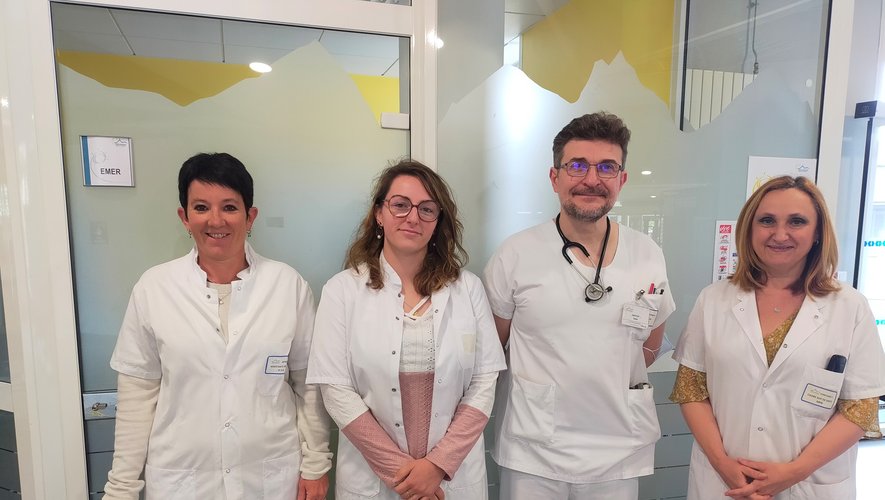 the essential
In order to widen the field of action of its rehabilitation centre, the Bagnères hospital has launched a mobile rehabilitation expertise team working at home.
It was the last link missing in the chain. Launched just a few weeks ago, the Mobile Rehabilitation Expertise Team (EMER 65) at the Bagnères-de-Bigorre hospital center has already carried out around fifteen interventions in the homes of patients with neurolocomotor problems (or in their reception structure) and this, as an extension of their rehabilitation in a health establishment and the support system for returning home.
"The objective is to promote and secure the home care of people who have difficulties in their daily lives and this often requires an adaptation of their place of life", summarizes Dr. David Mestery, head of EMER 65 .
Multidisciplinary team
And the mission of its team of experts is multiple. Because it is not only a question of evaluating the adaptation needs of the person and his environment (human, material, etc.) but also of advising and supporting the family and professional carers intervening with the beneficiary, promoting the link between the different actors of the accompaniment and to direct towards the adapted devices. So many actions that require real expertise, which the Bagnérais hospital went to look for outside.
"EMER 65 was created with ad hoc staff, therefore with the creation of positions. It is a multidisciplinary team specializing in rehabilitation. It is made up of a physical medicine and rehabilitation doctor, a occupational therapist, a social worker and a secretary, specially recruited", explains Dr. David Mestery, kingpin of the system in the spa town.
A departmental system
"It's brand new. The creation of mobile rehabilitation expertise teams follows a request from the Regional Health Agency (ARS). Bagnères hospital responded to the call for tenders launched on last summer by the ARS and we received a positive response in September. We immediately launched the creation of this team. We got to work in February 2023 and today we are fully operational" , rejoices Dr. David Mestery, not without emphasizing that this is a device on a departmental scale. It remains to make it known to health professionals.
"In the Hautes-Pyrénées, we are the only ones and if the team is based at the Bagnères-de-Bigorre hospital center, it operates throughout the department, in patients' homes and in structures such as SSR, Ehpad, surgery , long stay, psychiatry, specialized foster home, medical foster home, etc.", he says.
A complementary and tailor-made service
"Our action is complementary. If we intervene in other health establishments, it is to provide our expertise and respond to complex issues on an ad hoc basis. We do not deliver care but we can help people in their administrative procedures, for example. We do it on a case-by-case basis", emphasizes Isabelle Artigue, the social worker at EMER65. An intervention reserved for adults residing in the Hautes-Pyrénées but who can only request hospital services, liberal health professionals, medico-social structures, Hautes-Pyrénées health networks.
Intervention requests can be downloaded from the Bagnères-de-Bigorre hospital center website or requested by email ([email protected]).
More information on 05 62 91 42 93 or 06 40 84 75 58.