Argeles-Gazost. The traveling tour of Argic-Arrco in the city center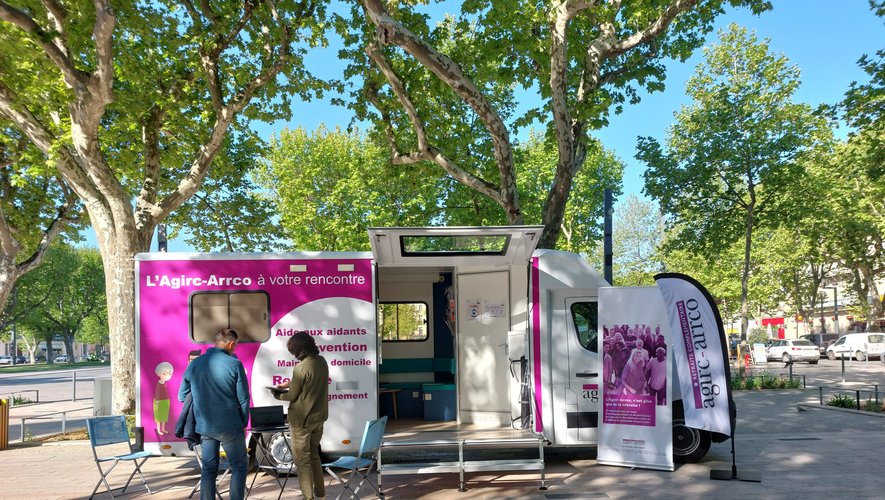 the essential
Thursday, June 8 in Argelès-Gazost will take place a stage of the traveling tour of Agirc-Arrco.
From Wednesday May 31 to Friday June 16, Agirc-Arrco is organizing a traveling tour in the 13 departments of Occitanie. The structure communicates: "The purpose of this tour is to inform the inhabitants of municipalities that are sometimes far away from the reception and information points on the services of Agirc-Arrco, in particular seniors, people with loss of autonomy It is also an opportunity for working people to take stock of their supplementary pension rights and the steps to be taken.
During this tour, Agirc-Arrco will meet people living in
municipalities where access to information is sometimes more difficult, in order to allow them to benefit from a space for reception, advice,
information and guidance.
The inhabitants met will be able to discuss with the social action advisers of Agirc-Arrco, on the solutions adapted to their situation, and discover the aid and support services facilitating their daily life, to which they are entitled,
on topics such as home support, housing adaptation, respite solutions
for caregivers. They will also be able to be informed and directed towards other intervening organizations but also, to find out about the prevention and proximity services of Agirc-Arrco.
Agirc-Arrco's social action advisers mainly target seniors, whether they
may or may not encounter difficulties related to ageing, loss of autonomy, but also to those who come to their aid.
The traveling tour will also include an Agirc-Arrco retirement advisor, who will be able to inform participants about their rights and the steps to take to prepare for their retirement, whatever their situation and
personal and professional journey. This tour follows a first experiment of "Agirc-Arrco to meet you" which took place in 2022: It made it possible to meet more than 750 people in 11 municipalities of Gard, Hérault, Aude and Pyrénées-Orientales. Building on its success, Agirc-Arrco is now extending the tour to all departments of Occitania. This is therefore an opportunity for the public to
meet the social action advisers of Agirc-Arrco and the advisers of the Agence Conseil Retraite, as close as possible to their homes, to discover, or rediscover their support and prevention services and to have access to information
key to preparing for their retirement".