Castres. Blood donation: a collection "which lacked donors" according to Michel Boucher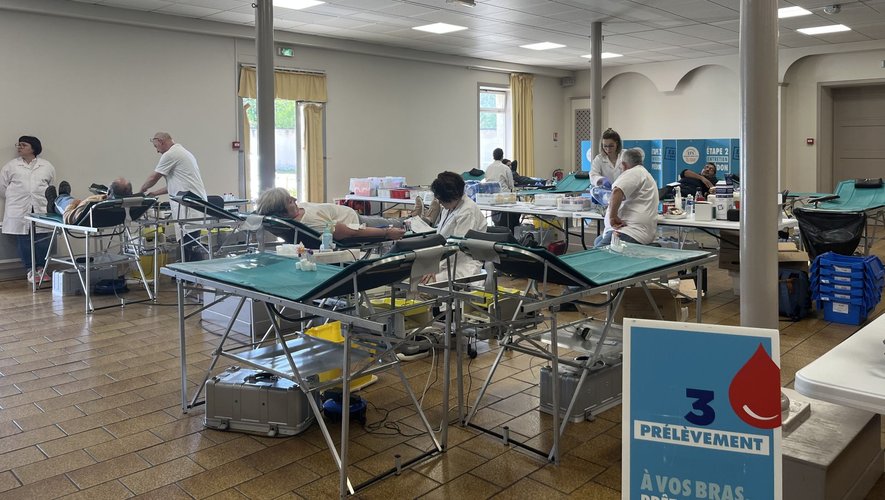 A blood drive took place from May 22 to 25 at the exhibition center. A collection whose results do not live up to the expectations of Michel Boucher, president of the Association of voluntary blood donors of Castres (ADSB). "For these first three days, we have an average of 82 donors per half-day whereas we expected 100. If we do a round count for 80 donors for example, that makes 20 donors less, knowing that a pocket can be entrusted to three patients. That's 60 patients who will not have their medication in sufficient quantity", he regrets. Even if this decline is national, Michel Boucher thinks "that the older generation may be reaching the age limit and that they can no longer give. Our goal would be above all to seek out this young generation and raise their awareness more," added the president. Since January 1, in the 4th week of each month, four half-days are set aside for blood drives. Who says monthly, says regular and constant quantity.
But this week, at the exhibition center, we found a team worried and sorry about the situation. Michel Boucher explains: "50% of blood bags are used for cancer treatment and instead of having three months of treatment, they will have six. From the moment we run out of blood bags, we don't "will not have sufficient stocks. The medical profession may be forced to reduce the quantity of drugs because we will no longer be able to give them to everyone. If all people of age to give and who do not have medical constraints gave their blood at least once, we would have had enough." As a reminder, blood donation is voluntary, not compulsory and without profit. The next blood drive will take place from June 19 to 22, still at the exhibition center.