A stand to raise awareness of medical deserts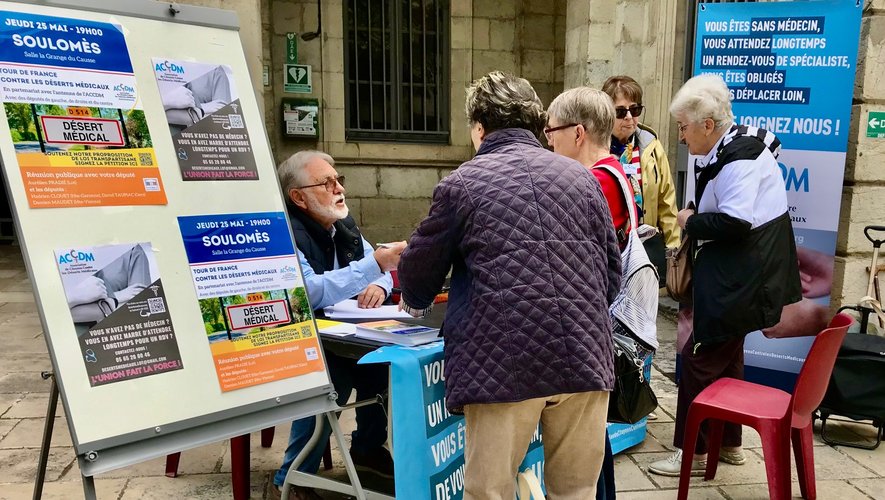 All those who are concerned by access to general medicine care have an appointment in Soulomès this Thursday, May 25, at 7 p.m., at the grange du causse. This message was carried Saturday morning on the forecourt of the town hall and on the market of Cahors by the volunteers of the association of citizens against medical deserts (ACCDM).
Indeed a rally is organized this Thursday in the center of the department, in the presence of the deputies Hadrien Clouet (LFI of Haute-Garonne), David Taupiac (PRG, Gers), Damien Maudet (LFI, Haute-Vienne) in partnership with the deputy Aurélien Pradié, local stage, to present the bill against medical deserts. This bill n ° 741 was drawn up by deputies of all political sensitivities (except the RN). Currently more than 200 of them, all sides combined, have signed the text. Resolutely cross-partisan, he raises the general interest dimension of the bill because the issue of health is neither left nor right nor center, it concerns all citizens.