Aucamville. Blood donation, victim of public holidays in May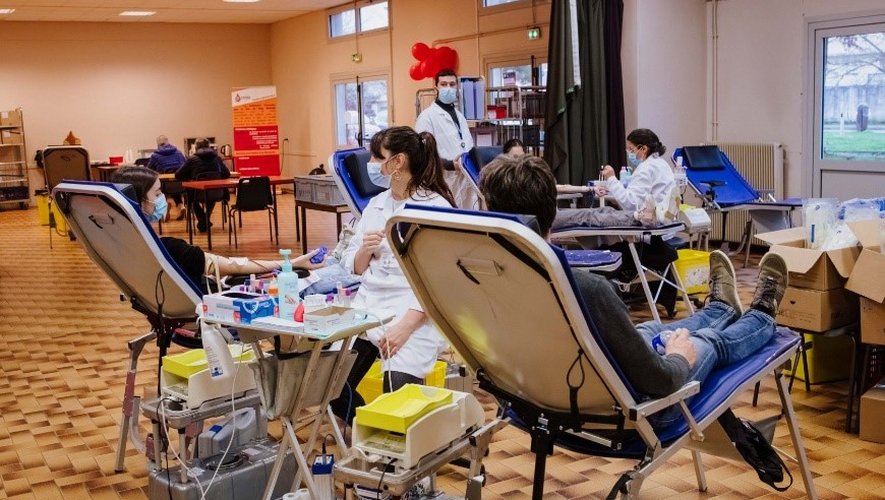 The beautiful days are coming, well they shouldn't take long…, and the period of May is conducive to many public holidays and long weekends, which leads to a reduction in blood donations. In Occitania, 1,000 bags are needed every day to meet the daily needs of patients. With the four public holidays in May, 4,000 bags could not be collected. At the beginning of May, the stocks of the French Blood Establishment (EFS) were only twelve days and half less for certain blood groups, and have further decreased due to public holidays… It should be noted that the EFS and local associations do not make bridges, because each pocket removed is vital. Blood and its derivatives are irreplaceable for saving lives: illnesses, surgeries, complicated childbirths, cancers, leukaemias, accidents, serious burns… But also research and specific medicines.
The Aucamville Fonbeauzard blood donor association team is organizing a collection this Friday, May 26 from 2 p.m. to 7 p.m., at the municipal center of Aucamville, located rue Jean Jaurès. Anyone between the ages of 18 and 70 is welcome. The average duration of a donation is one hour, after which the volunteers will invite the donors to share a small snack. In this context, the blood drive for this Friday, May 26 takes on even more importance. Please note that the next collection will take place on Thursday, August 3 at Espace André Gentillet in Fonbeauzard from 2 p.m. to 7 p.m.