Why you're going to have to wash your hands in cold water at your workplace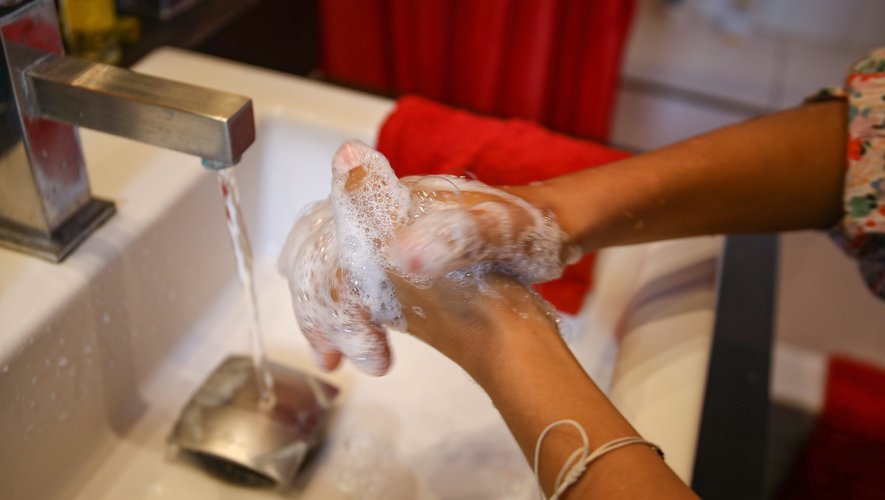 the essential
A decree published on April 25, 2023 suspends the use of hot water in washbasins in the workplace. A measure that is part of the objectives to be achieved in terms of energy sobriety.
Did you used to wash your hands with lukewarm or even hot water in your company's washrooms? This is theoretically no longer possible today. Only cold water should be available.
A decree published on April 24, 2023 in Official newspaper allows "the removal of domestic hot water from sinks in buildings for professional use to meet energy sobriety objectives". The measure, valid until June 30, 2024, takes precedence over article R. 4228-7 of the Labor Code which requires the employer to "provide workers with water at an adjustable temperature on the premises of work". The company's social and economic committee must be consulted.
However, hot water must be maintained in the workplace in the catering area, the breastfeeding room and the showers if these exist.
Cold water as effective as hot water?
Since Covid-19, we have got into the habit of washing our hands more frequently, with water or hydroalcoholic gel. But is cold water as effective as hot water? Yes according to a study published in 2017 by the Journal of Food Protection in 2017. It indicates that cold water is as effective as hot water in ensuring good hand hygiene. However, the study does not specify the amount of soap needed.
For its part, the World Health Organization (WHO) states: "The hands are the main mode of transmission of micro-organisms. Hand hygiene is therefore considered to be the most effective measure in the prevention of infections and dissemination of micro-organisms". Handwashing must last at least 20 seconds to be truly effective. Hand drying is also important.