What if you gave your blood before the holidays?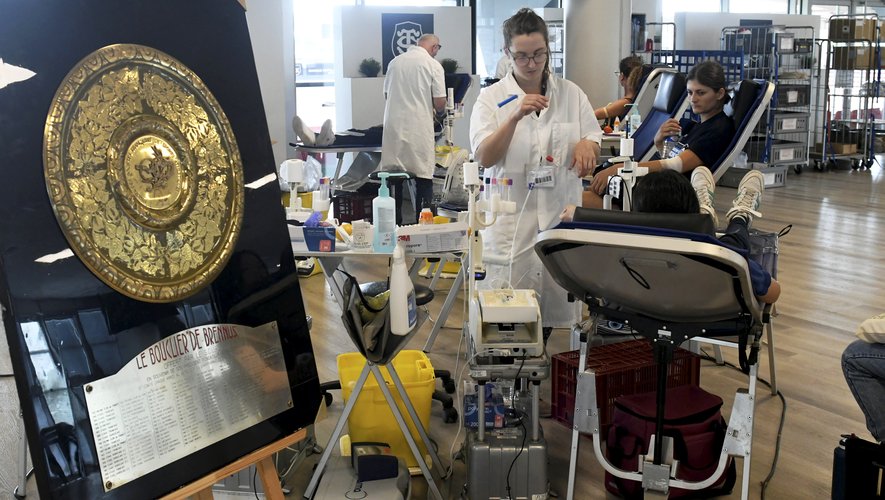 the essential
Donors go on vacation in the summer… But not in emergency situations that require donations of blood products. To deal with it, Occitania needs 1,000 donations a day, recalls Laurent Bardiaux, regional director of the EFS.
While 96% of French people say they are ready to donate blood, only 4% do so each year, according to the French Blood Establishment (EFS). In this context Olivier Furon is an exception. At 37, this Airbusian has already donated blood 55 times since he was 19! "Donating my blood very quickly became obvious to me. It's a gesture of benevolence and generosity. By donating my blood, I necessarily help people and I tell myself that if I myself had a sick child at home, I would like strangers to give him their blood".
For Olivier, giving has become a routine. "I donate either to Purpan's donation center or to my company on the occasion of collections. It doesn't hurt, it doesn't take a lot of time and I think that the obstacles that remain to doing so are above all Psychologically, it's a shame."
Only 13 days of stock
An observation shared by the EFS, which organizes 50 to 60 weekly collections in Occitania. "Since the end of Covid-19, the decline in blood donation has been confirmed over time," laments Laurent Bardiaux, director of EFS Occitanie. A few days before the start of the big holidays, he describes 13 days of stocks, but with a real risk of shortage for the weeks to come. "If we let our guard down now, we will run out of blood products in August, and I always say that car accidents, bleeding during surgery and other blood diseases… don't go on vacation Our region needs 1000 donations a day to avoid the shortage but we only receive between 700 and 1100."
Increase stocks before the Rugby World Cup.
Indeed, part of the donations, allowing for example to manufacture red blood cell concentrates, can only be kept for forty-two days and barely seven days for platelets. Blood products that are essential to treat patients with leukemia or lymphoma. Currently and as frequently it is the groups O+ and 0- which are most lacking, as well as the A-.
Another concern at the start of summer? The prospect of the World Cup with large gatherings of populations expected in Toulouse. "Between the fan zones and the delegations expected during the matches scheduled in Toulouse, we absolutely have to increase the stocks," he says.
It must be remembered: all healthy adults between the ages of 18 and 70 can donate blood. As for the contraindications, they are quite rare and well known (recent dental scaling, infection with fever, weight less than 50 kg, sexual relations with different partners in the last 4 months and recent trips in some contraindicated countries). The dondesang.efs.sante.fr website allows you to self-assess online and find out which collection point is closest to your home.
"A transfusion saved my life"
"Before giving birth, I was a healthy, athletic young woman, I had had a wonderful and uncomplicated pregnancy," says Agnès (1).
"Yet my baby came into the world as a "cannonball", very quickly, which caused major tearing and a trombus, that is to say the bursting of an arteriole. In three hours I I lost the equivalent of half of my blood volume and I received two bags of blood. This donation saved my life. Since then, I have been involved in the Association for voluntary blood donation in Rockets and Rockets."