VitalTech Named to AVIA Marketplace's Top Remote Patient Monitoring Companies For The Second Year In A Row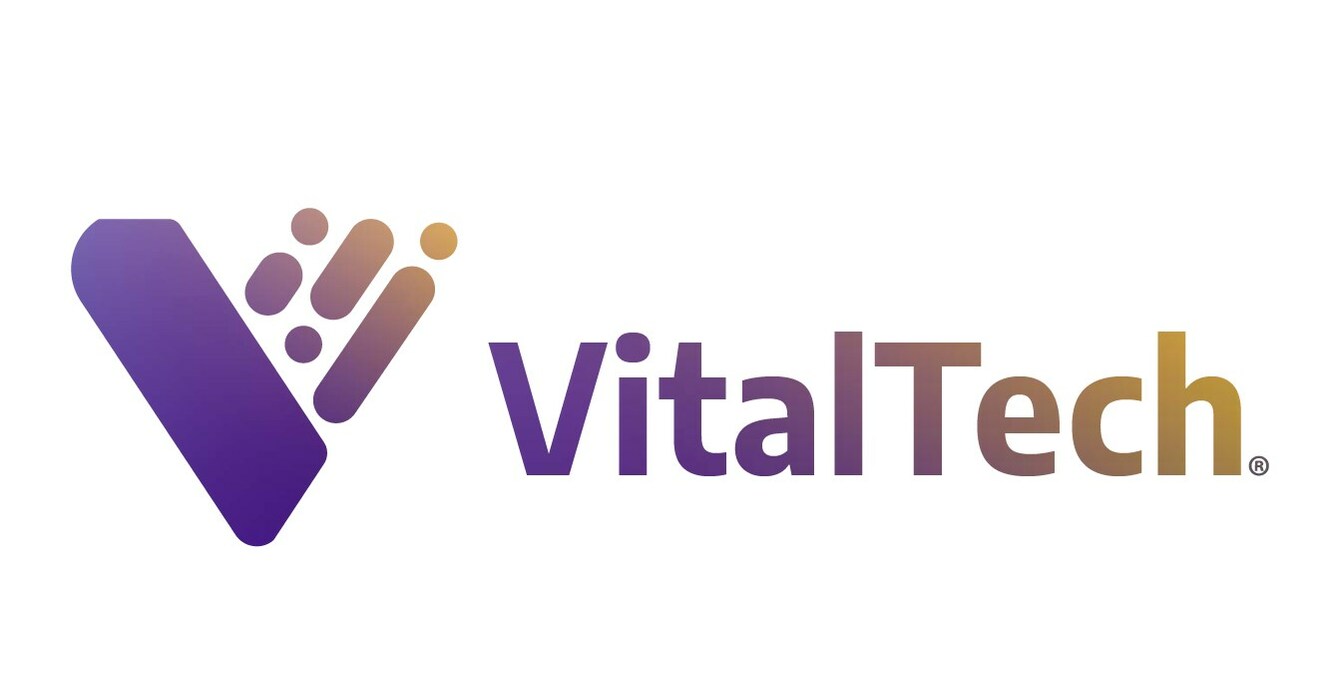 CARROLLTON, Texas, June 21, 2023 /PRNewswire/ — VitalTech, a rapidly growing market leader in enterprise virtual care solutions, announced today that it was recognized as a Top Company in Remote Patient Monitoring upon conclusion of extensive research and company outreach by AVIA Marketplace, the leading digital health marketplace.
The company's flagship product, VitalCare, is an industry-leading, fully-integrated virtual care platform, improving health-related outcomes, patient safety, and health equity, as well as reducing the cost of care. Earlier this year, VitalTech released VitalTech Insights, their Business Intelligence (BI) and advanced analytics tool for enterprise solutions, as well as VitalTech Care+, their workflow automation tool that creates proven efficiencies in the delivery of virtual patient care, enhances patient safety, increases accessibility, reduces costs, and optimizes reimbursements.
"We are excited to be included as a Top Remote Patient Monitoring Company by AVIA Marketplace for a second year in a row," said Steven Scott, CEO of VitalTech. "The release of VitalTech Insights and Care+ are the direct results of our team's commitment to continue advancing the solutions we have developed. We are dedicated to improving the patient experience in the virtual care environment and are excited to offer care teams across the country a tool that has reduced ED visits by 63%, reduced hospital stays by 74%, and reduced hospitalized days by 85%. This recognition is the validation of our pledge to continue to make high-quality care more accessible and efficient for all in this dynamic healthcare environment."
The Top Remote Patient Monitoring Companies Report represents the aggregation and analysis of client ratings and reviews as well as health system implementation data across the country and highlights broader industry trends to contextualize the impact the companies and products are currently having in the space. Given the complexity and evolving nature of remote patient monitoring, the 2023 refresh of this report helps define the remote patient monitoring landscape and how these solutions best support patient care.
"With the rise of Remote Patient Monitoring solutions, a transformative shift in patient care is imminent. Our report illuminates the trailblazers making significant strides in this field," said Dhiraj Patkar, SVP of Digital Health Solutions at AVIA. "Our objective with the Top Remote Patient Monitoring Companies Report is to arm healthcare organizations with comprehensive insights and tools crucial for the successful deployment and expansion of these advanced digital solutions. Leveraging digital technologies, we can extend care access, optimize patient experiences and outcomes, and tackle the escalating challenges that healthcare providers encounter in today's multifaceted landscape."
AVIA Marketplace is where innovative health systems and hospitals go to find the right digital health solutions. It's built to efficiently search vendors and guide informed decisions, with tools like product comparisons, match scores, report generators, peer reviews, and market insights.
Access the full report findings from AVIA Marketplace's Top Remote Patient Monitoring Companies list here.
About VitalTech
VitalTech develops solutions that empower patients to better care for their health and wellness while enabling care teams to monitor, manage and care for patients remotely. Our proprietary platform enables health systems, managed care organizations, home health agencies, physicians, and senior living facilities to automate clinical workflows while improving health outcomes, increasing patient safety, and lowering the cost of care. Our suite of easy-to-use solutions increases patient engagement and compliance. For more information or a free consultation, please visit www.vitaltech.com or reach out to [email protected].
Follow VitalTech on LinkedIn, Twitter and Facebook
For VitalTech media inquiries, please contact: [email protected]
About AVIA
AVIA is the nation's leading digital transformation partner for healthcare organizations. AVIA provides unique market intelligence, proven collaborative tools, and results-based consulting to help solve healthcare's biggest strategic challenges. Learn more about AVIA and AVIA Marketplace, the industry's premier marketplace for digital health innovation, at aviahealthinnovation.com. Follow us on LinkedIn and Twitter.
AVIA Press Contact
Sean Chase
[email protected]com
(603) 307-9428
SOURCE VitalTech