The National Resident Matching Program® (NRMP®) Welcomes New Members to its Board of Directors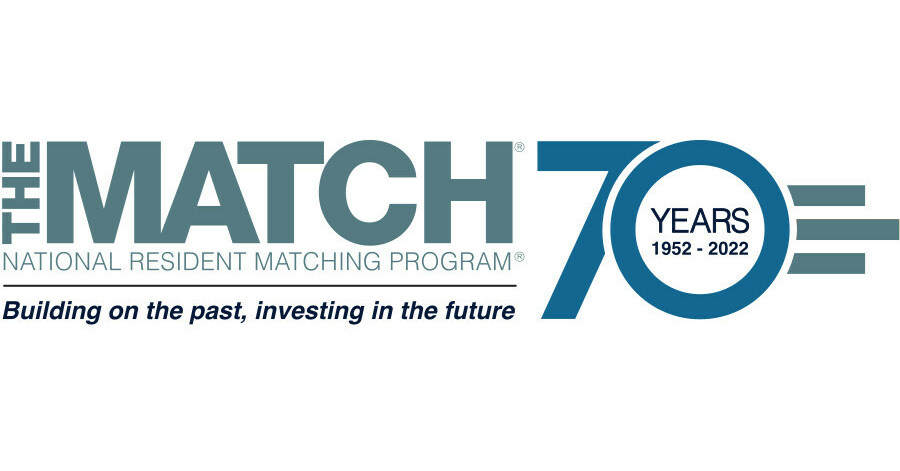 WASHINGTON, June 21, 2023 /PRNewswire/ — The National Resident Matching Program (NRMP) has chosen an outstanding group of candidates with a diverse set of backgrounds and experiences to join its 20-person Board of Directors. Their terms will begin July 1, 2023.
"We're thrilled to welcome Dr. LaFemina, Dr. Mariano, Dr. Mosquera Vasquez, Ms. Adeyeri, and Mr. Ratna to the NRMP Board of Directors," said NRMP Board Chair Deborah Clements, MD. "Their experiences as learners, residents and fellows, and program directors will contribute greatly to the work of the NRMP and its pursuit of new strategic goals and initiatives to inform improvements to the transition to residency."  
Jennifer LaFemina, MD, FACS, is a surgical oncologist at the University of Massachusetts Memorial Healthcare (UMMHC) in Worcester and serves as the Program Director of General Surgery at the University of Massachusetts. She completed her General Surgery residency at Massachusetts General Hospital in Boston and her Surgical Oncology fellowship at Memorial Sloan-Kettering Cancer Center in New York City. Dr. LaFemina currently serves as the UMMHC Chair of the Breast Program Leadership and Breast Surgical Lead at the University of Massachusetts in Worcester and in 2021 was accepted as an associate member of the Academy of Master Surgeon Educators. She has a strong commitment to surgical education and building resident readiness and competencies.
Melissa Garrett Mariano, DO, is an internal medicine resident physician at Mount Auburn Hospital in Cambridge, Massachusetts. She received her Doctor of Osteopathic Medicine from the University of New England College of Osteopathic Medicine (UNE COM) in Biddeford, Maine. Dr. Mariano's past leadership roles include serving as Site Liaison at Maine General Medical Center Clinical Campus where she acted as a facilitator and student ambassador between the Office of Clinical Education and the then third-year students at UNE COM. She was also elected as the Class of 2021 Vice President of the Student Government Association at UNE COM. In 2021, Dr. Mariano was selected as the recipient of the Sauter Award of Graduate with Distinction, an honor sponsored by UNE COM Dean, for her demonstrated commitment to patient compassion and care.
Claudia Mosquera Vasquez, MD, is a pediatric nephrology fellow physician at Nationwide Children's Hospital in Columbus, Ohio. Dr. Mosquera Vasquez also completed her Pediatrics residency at Nationwide and served as Chief Resident in Columbus. She received her Doctor of Medicine degree from Universidad Central de Venezuela, Escuela de Medicina Luis Razetti in Caracas, Venezuela. Dr. Mosquera Vasquez's leadership roles at Nationwide Children's Hospital include having served as co-chairperson of the Residency Diversity and Inclusion Coalition, membership on the Residency Recruitment Committee, and a pediatric residency interviewer. Her teaching and mentorship experience include serving as a curriculum developer of the Pediatric Equity and Advocacy Resident Learning Series (PEARLS). She has been recognized by her educators as a physician with true professionalism and strong commitment to leadership and peer advocacy. She has also been recognized with multiple awards including the Excellence in Research Award from her Pediatrics program.
Bolatito Adeyeri is a third-year medical student at Baylor College of Medicine in Houston, Texas, having received her bachelor's degree in Kinesiology from the University of Houston. Ms. Adeyeri's leadership roles include serving as a representative on the Baylor College of Medicine Honor Council, a medical student representative on the Harris County Medical Society Health Care Quality Committee, and as Secretary of the Baylor Sports Medicine Interest Group. Nationally, she is involved in many activities with the American Medical Association including serving as the Region 3 Diversity, Equity, Inclusion, and Accessibility Chair and as a member of the AMA Medical Student Section House of Delegates Coordination Committee. Ms. Adeyeri is the recipient of the William Randolph Hearst Leadership Scholarship from the University of Houston Honors College and is a member of Phi Beta Kappa.
Sujay Ratna is a second-year medical student at Icahn School of Medicine at Mount Sinai, having received his bachelor's degree in Biology from Rutgers University in New Jersey. Mr. Ratna's leadership roles include Vice President of Membership-Elect of the American Medical Student Association where he also serves on the National Executive Board and the AMSA Advocacy Task Force. Mr. Ratna is a member of Phi Beta Kappa and was selected as a finalist for the Truman Scholarship, a premier graduate fellowship for individuals interested in careers as public service leaders.
"I want to give a heartfelt thank you to our retiring Board Members whose contributions have contributed to advancing NRMP's strategic goals and thought leadership," said NRMP President and CEO Donna L. Lamb, DHSc, MBA, BSN. "I would like to specifically acknowledge Dr. Steven Scheinman, former Chair of the NRMP Board, whose twelve years of service and contributions to the NRMP have been instrumental in helping to implement major initiatives such as the Supplemental Offer and Acceptance Program® and collection of applicant demographic data."
The newly elected Board Members replace five exceptional physicians and retiring Board Members:
Steven Scheinman

, MD, President and Dean Emeritus at Geisinger Commonwealth School of Medicine. A former Chair of the NRMP Board, Dr. Scheinman has served since

July 2011

.

Ricardo Bello Boccardo

, MD, MPH, Surgical Oncology Fellow at the

Medical College of Wisconsin

.

Katherine Scribner

, DO, Surgical Pathology Fellow at

University of Southern California

/LAC+USC Medical Center.

Tiffany Morton

, MD/MPH candidate at The

Ohio State University

College of Medicine and College of Public Health.

Morgan Swanson

, MD, PhD, Incoming PGY-1 resident in Pediatrics at the

University of Iowa

Hospitals and Clinics.
The Main Match Process
For applicants, the Main Residency Match process begins in the fall during the final year of medical school, when they apply to the residency programs of their choice. Throughout the fall and early winter, applicants interview with programs. From February to early March, applicants and program directors rank each other in order of true preference and submit the rank order lists to NRMP, which processes them using a computerized mathematical algorithm to match applicants with programs. Research on the NRMP algorithm was a basis for awarding The Sveriges Riksbank Prize in Economic Sciences in Memory of Alfred Nobel in 2012.
About NRMP
The National Resident Matching Program® (NRMP®) is a private, non-profit organization established in 1952 at the request of medical students to provide an orderly and fair mechanism for matching the preferences of applicants for U.S. residency positions with the preferences of residency program directors. In addition to the annual Main Residency Match® for more than 48,000 registrants, the NRMP also conducts Fellowship Matches for more than 70 subspecialties through its Specialties Matching Service® (SMS®).
To schedule an interview with NRMP President and CEO Donna L. Lamb, DHSc, contact [email protected].
SOURCE National Resident Matching Program