Understanding and preventing miscarriages with a blood test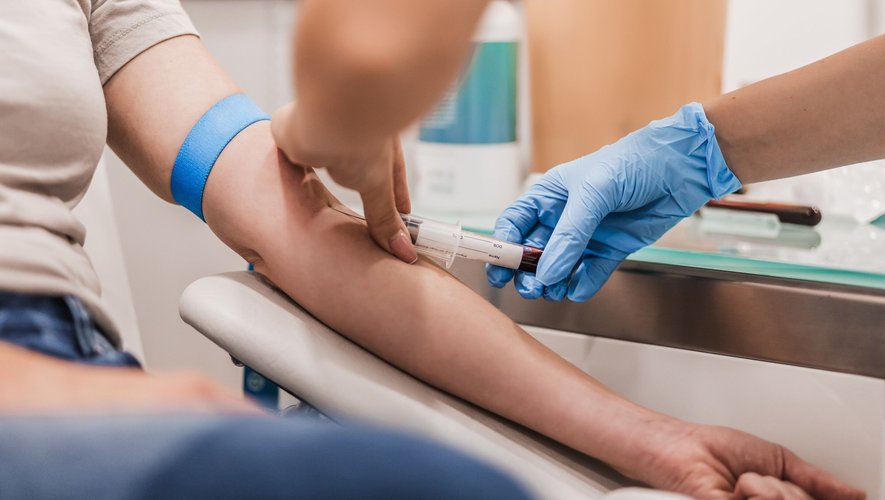 (AFP) – Better understand miscarriages and, in some cases, help prevent them: a team led by a Danish gynecologist has just shown that a simple blood test can better explain why a pregnancy fails.
Not seeing a pregnancy go to term affects one woman in ten during her lifetime, often more in countries where childbearing is increasingly delayed.
Based near Copenhagen, Henriette Svarre Nielsen and her team have just published work in the scientific journal The Lancet to establish whether or not a miscarriage is due to a chromosomal abnormality.
Contrary to what was previously accepted, the test can be used at the very beginning of a pregnancy, from the fifth week.
"If the pregnancy is terminated, we can take a blood test from the mother to find out the genetic characteristics of the fetus," Svarre Nielsen told AFP.
Until now, a similar test was only offered in Denmark after three consecutive miscarriages, if the pregnancy reached ten weeks gestation or more.
"We are in 2023, we must be beyond the simple number as a criterion determining an examination", affirms the bubbly fifties.
Now, in Hvidovre, all women who have just had a miscarriage and have come to the emergency room are offered the test. More than 75% accept.
– To ask questions –
"For me, it was obvious to participate. It helps to understand", said one of them, on condition of anonymity because she did not speak about it with all her relatives.
Isolated then sequenced after the blood test, the DNA of the embryo or fetus is analyzed to determine if it carries a significant and therefore non-viable chromosomal abnormality, the response being positive in 50 to 60% of cases .
Doctors "will see if (the numbers of) certain chromosomes are more problematic than others. They will thus be able to determine the risk in the future", explains laboratory technician Lene Werge.
In the absence of a chromosomal abnormality, the doctors' careful investigation begins.
"We can start asking questions: is it that, that or that?" enthuses Ms. Svarre Nielsen.
Hormonal imbalances, endocrine diseases, coagulation problems or even lifestyle can explain an early termination of pregnancy. It is up to doctors to determine the risks and offer treatment.
Launched in 2020, the project, entitled COPL, is still in progress and should make it possible to constitute a unique database, by bringing together different pathologies thanks to the largest cohort of women ever gathered.
"We are going to have a reliable database to correctly answer questions relating to miscarriages, reproduction, but also women's health in general," notes the academic.
– A sense of pain –
A doctor for more than 20 years, she wants to change the practices of caregivers.
"Miscarriages are something very common, they correspond to 25% of all pregnancies. Although they are also frequent, for many, many years, we were content to empty the uterus after the loss of pregnancy" without looking at the mechanisms that caused it or the impact on the mental health of couples, she laments.
Before having her two children, Rikke Hemmingsen had three miscarriages. Today, she is passionate about the project which "gives her hope that fewer women have to go through what we have gone through".
"It gives meaning to all the pain and sadness that every pregnancy loss is," she says.
Often intimate dramas, miscarriages are rarely discussed in public and when they are, the reactions are sometimes clumsy.
"The fact that everyone says + it's normal + does not make things more normal or less sad for the person to whom it happens. But apparently, it encourages us not to talk about it", regrets the young woman.
This taboo can make access to adequate treatment more difficult.
"We need to start talking about it more openly. Otherwise, how do you tell people that there are specialists in this country who can help you?", Said the 39-year-old journalist.
Eventually, the results of the study could prevent 5% of the 30 million annual miscarriages in the world, according to Ms. Svarre Nielsen.