Donald Trump Criticized By Mitch McConnell Regarding His Idea To "Terminate" The Constitution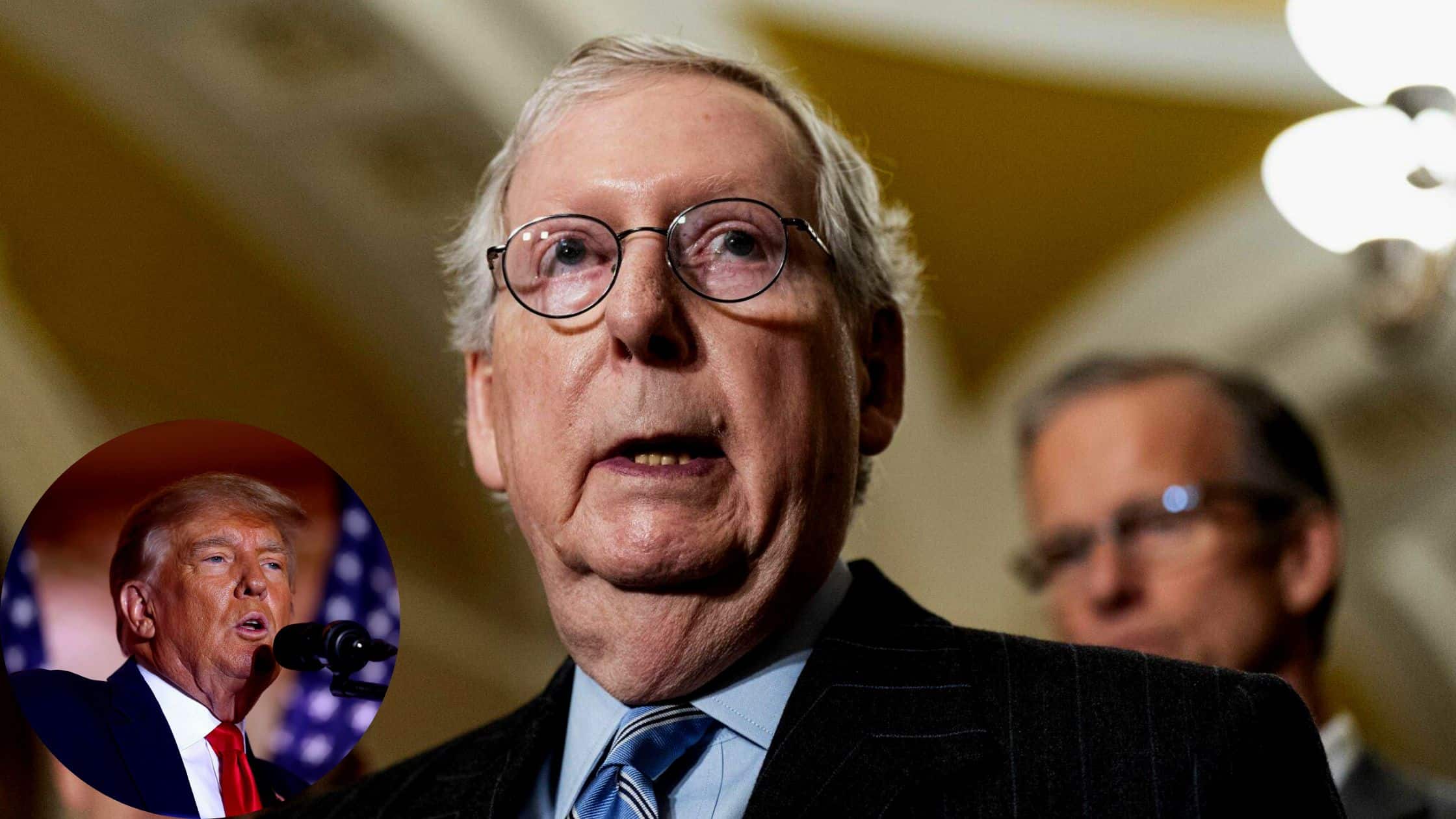 Conflicts or disputes over different ideas are predictable and happen so often in politics, and America is no different when it comes to the disputes caused due to politics. They have been one of the biggest democratic countries in the world. Former United States president Donald Trump was criticized by former American politician Mitch McConnell and who is a retired attorney as the senior senator from Kentucky as well as the minority leader since 2021.
McConnell slams Trump might lose his presidential rights in the coming 2024 election. Donald Trump who was elected as the 45th president of The United States from 2017 to 2021 has been a major political figure who was accused of many political disputes, The 76-year-old due to this behavior had lost multiple supporters also a person who is criticized on daily basis. It's not the first time he went out of line but had previous emotional outrage which has got his popular social media Twitter got banned.
Mitch McConnell Criticizes Donald Trump
McConnell disagreed with Trump's idea of terminating the current constitution to refurbish for bringing a new one. He added 'Anyone who believes that might have a hard time retaining the presidency. McConnell called out Trump's dinner last week with a white supremacist Nick Fuentes. The Senate GOP leader refused to comment on the incident until he spoke up in a press conference explaining the incident completely at the Republican lunch meeting.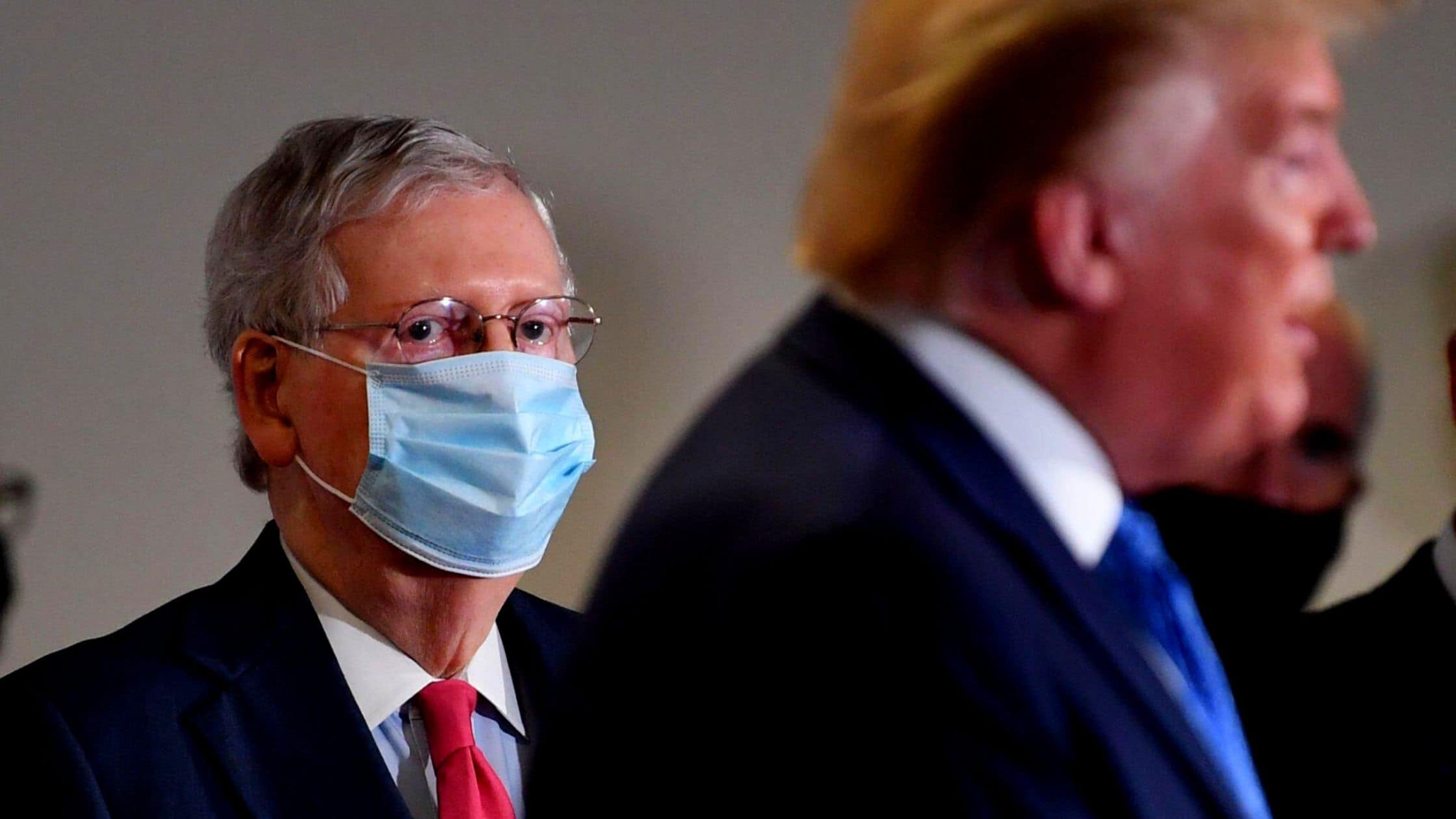 Despite Mitch's comment, the other GOP leaders haven't shared their thoughts or opinions regarding the idea of terminating the constitution, they've been silent and didn't reveal much about it. This hasn't been the first time McConnell and Trump fought over words in the media over political matters for the republican party's future but an obvious clash according to the public. There have been several claims by Trump which couldn't be proven right even after multiple investigations, court cases, and audits regarding the election in 2020 which he lost to current president Joe Biden.
Most of the republican leaders refused to comment or react quickly to the controversial comments, when asked they claimed to visit Washington DC for businesses relating to congress. Few of them including R-Tex, John Cornyn said it was irresponsible of him to speak such absurd takes and his re-nomination is less likely for the upcoming election.
Majority Leader Chuck Schumer and DNY in the Monday floor speech ask for more republicans to come out with their opinions on the former US president's statements and warns that if a quick surge of response doesn't come out it might affect America's current way of living. The constitution is the supreme law for any democracy and American constitutional rights were coined in 1788.
Such a prestigious set of laws being forced to terminate to re-install certainly shows a few red flags on Donald Trump's presidency according to a few members from the higher authorities and was labeled as anti-democratic. Reports suggest that Trump had a chat with famous rapper Kanye West along with the white supremacists based on antisemitism.
Mike Pence former vice president of America under Donald Trump who is likely to run for the presidential election against him has come up with his words that anyone who aspires to serve the public office should defend the constitution by any means. Also, he strongly believes the Americans are keen on Trump but should hold on to their traditions and history which helped shape the country. This problem has been one of many, but still, it is said there are conspiracies in America and the cases increase when it's politics.