Tornado Watch: Texas Has Received Thunderstorm Warnings In Several Areas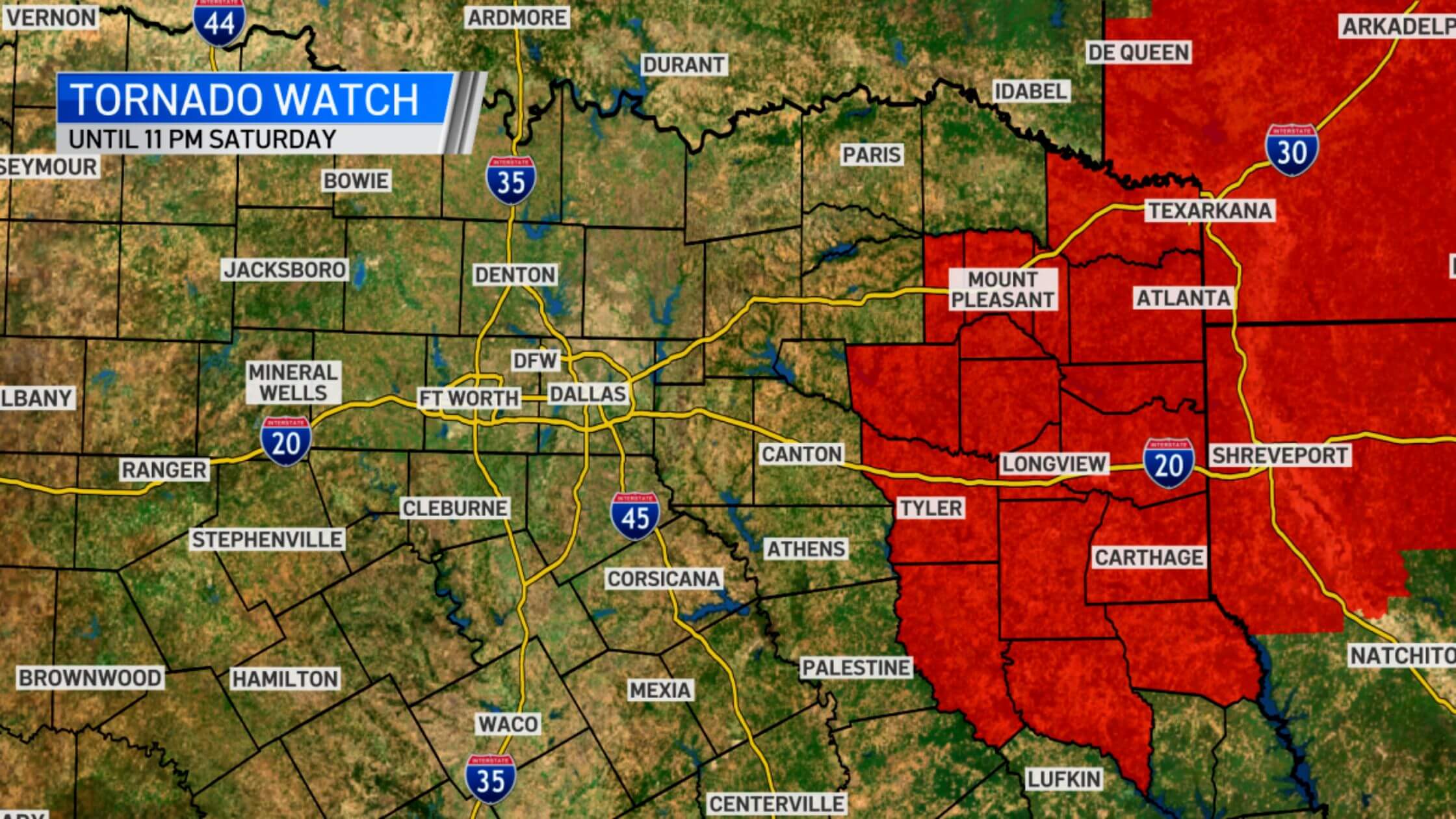 As severe weather makes its way through the Texas, thunderstorm warnings and a tornado watch was in effect in various parts of the state on Monday. The storms will move eastward and produce the first round of severe weather from Dallas to Waco, Austin, and San Antonio on Monday afternoon.
According to the National Weather Service, strong winds, huge hail, possibly flash flooding, and a few tornadoes are a possibility. As the cold front moves east, the second round of severe weather will hit eastern Texas starting Monday evening and lasting into Tuesday morning.
Tornado Watch Issued In Parts Of Texas
Several towns and communities in central Texas have already received thunderstorm warnings from the National Weather Service Fort Worth. For southern counties in the state's central region, a tornado watch is in place until 12 a.m. local time.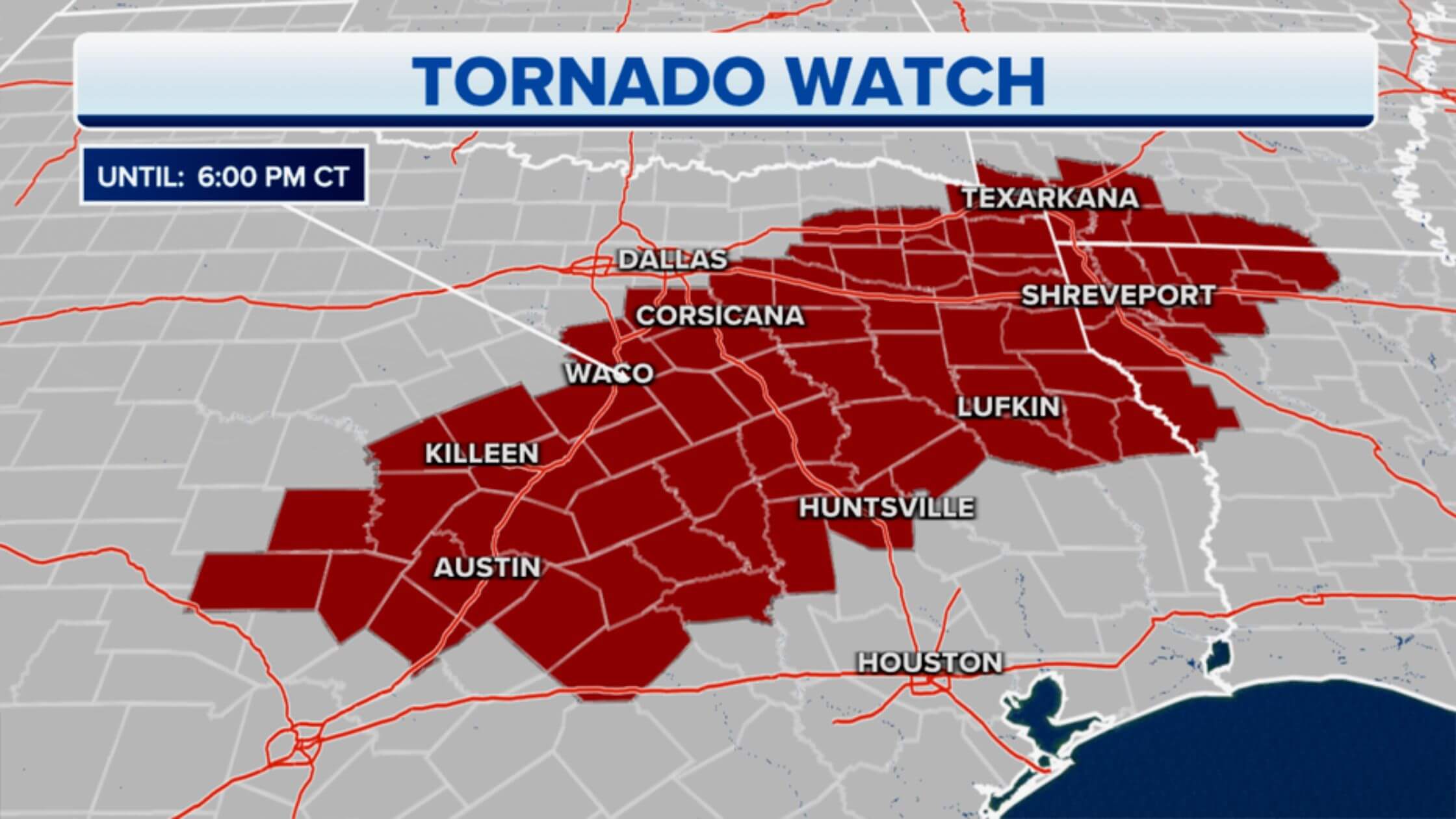 After 10 p.m. local time, a line of powerful storms with the potential for tornadoes will sweep east from San Antonio and Dallas to Houston and Shreveport, Louisiana, by 3 or 4 a.m.
In advance of the storms, Gov. Greg Abbott activated state emergency services on Monday.
"The State of Texas is working closely with local emergency management officials to ensure our communities have access to critical resources ahead of severe weather threats," Abbott said in a press release. "We urge Texans to remain vigilant and follow the guidance of their local officials and first responders to keep themselves and their loved ones safe through these storms."
According to the National Weather Service, a tornado outbreak in central and northern Texas back in March caused damage to numerous homes and businesses with wind gusts of up to 64 mph and golf ball-sized hail. The outbreak, which also affected Oklahoma, resulted in 10 injuries and the death of one person.
There were a total of 218 tornado activities in the U.S back in the month of March – a record-breaking streak, the most to ever happen in a month, reports the National Weather Service.
While tornadoes can occur at any time of day, night-time tornadoes are more deadly since many people are sleeping and not paying attention to the weather, according to AccuWeather, an American media organization that offers global commercial weather forecasting services.
According to AccuWeather, tornadoes that occur between the hours of midnight and six in the morning are 2.5 times more deadly than tornadoes that occur at other times of the day.
Why does the US have the most number of tornadoes than anywhere else?
If countries like Japan and Indonesia are the ones who suffer most from Tsunamis, the United States are reported as the country most hit with tornadoes. Since 1990, more than 1,000 tornadoes have been registered in the United States annually, more than any other nation in the world. This high number of twisters is primarily due to the topography of the nation, which has a sizable central core with a rather flat landscape. Nearly one-third of the country is made up of the Great Plains and Mississippi River valley, and during most of the year, this enormous tract of croplands and grasslands may heat up quickly, resulting in pockets of rising warm air.
Additionally, this area has access to moisture from the Gulf of Mexico, as well as moisture being given off by the flora in the area, particularly on the hottest days, and cooler air from the Upper Great Plains and Canada. All of these elements help to create frequent outbreaks of violent thunderstorms, many of which have the potential to produce tornadoes.
Nonetheless, the twister count in other large, relatively flat countries with nearby moisture sources is likely higher than recorded; the numbers could be known for certain if Brazil, Russia, and Australia were adept at keeping accurate records.