The heat wave plan is in place for vulnerable people in Decazeville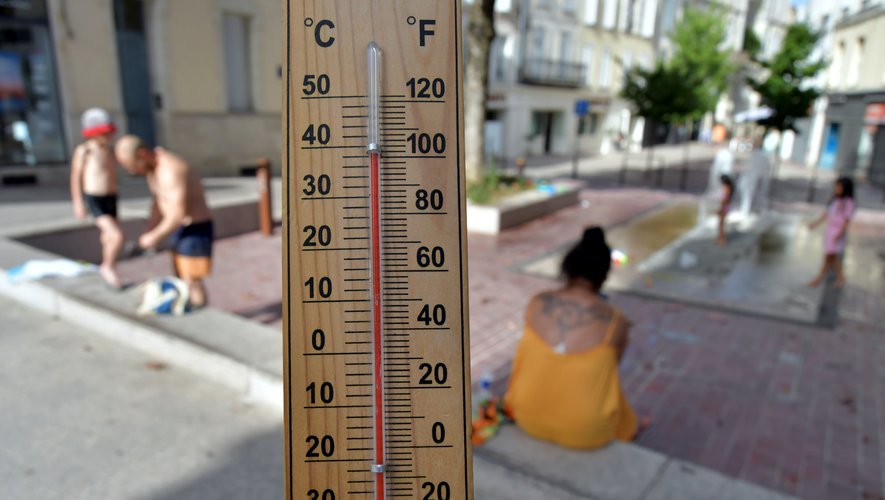 the essential
The city and the CCAS of Decazeville have implemented the heat wave plan. Reflexes to have and information to know.
As every year, the city and the CCAS (Communal Center for Social Action) of Decazeville provide everyone with a register of names in which people aged over 65 or people with disabilities can register when 'they are fragile and isolated and live at home. The city and the CCAS are also committed to identifying people who are fragile, isolated, disabled or unfit for work.
This register is set up as part of the departmental alert and emergency plan for exceptional risks and in particular heat waves, between June 1 and September 15. The objective is to promote the intervention of the CCAS services with registered persons, in the event of the departmental alert and emergency plan being triggered by the prefecture.
In the event that a heat wave is announced, periodic contact will be organized this summer to ensure the well-being and safety of those registered. The census request can be made by the person himself, by his legal representative or by a third party (family, neighbour, friend, home help service, etc.).
The request can be made in writing to the CCAS, at 2A, rue Cayrade in Decazeville or by telephone on 05 65 43 82 60. The CCAS opening hours are as follows: Monday, from 8 a.m. to noon and from 2 p.m. 17 hours ; Tuesday from 8 a.m. to 12 p.m.; Wednesday from 8 a.m. to noon and from 2 p.m. to 5 p.m.; Thursday from 8 a.m. to 12 p.m.; Friday from 8 a.m. to noon and from 2 p.m. to 4 p.m.
This registration is optional. The data contained in this register is limited exclusively to the identity and home situation of the registered person, who has the right to access and rectify information concerning him. In any event, the necessary measures are taken to preserve the confidentiality and security of the information collected.
If the device is triggered…
If the "Heatwave" device is triggered, stay at home as much as possible. If you absolutely must go out, cover the parts of the body most sensitive to the sun: feet, hands, neck, head. Limit physical exertion and outdoor activities. Feed yourself properly. Drink water. Maintain the ambient temperature of your home at 19°C. Finally, keep in touch with your loved ones and your neighborhood, hear from them and share yours.
Information on the 2023 heat wave is available on the Decazeville CCAS website: www.ccas-decazeville.fr; the Decazeville town hall website: www.decazeville.fr – the Canicule toll-free number (landline only) at 0 800 06 66 66 (free call), this line is open from 9 a.m. to 7 p.m., you can get advice from protection for you and those around you.