The Bethesda Health Clinic implements AEYE Health's AI-based Screening Technology to Provide the Working But Uninsured East Texans with Free Diabetic Retinopathy Screenings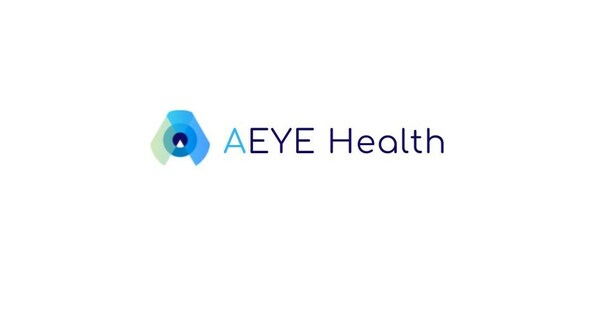 TYLER, Texas , June 21, 2023 /PRNewswire/ — The Bethesda Health Clinic, a nonprofit organization that provides healthcare services to the uninsured and underinsured residents of the Tyler East Texas community, successfully implemented AEYE-DS, an autonomous diabetic retinopathy screening solution developed by AEYE Health, to provide free diabetic retinopathy screenings to its patients.
AEYE-DS uses FDA-cleared AI technology to provide instant diagnostic results instead of referring patients to a specialist. The screening procedure takes less than two minutes to perform and rarely requires dilation.
Local retinal specialist Dr. Ming Lu and the Bethesda Health Clinic initiated this program to evaluate both the logistical implications and health benefits that AI-based diabetic eye exams can have on this specific patient population. A total of 126 patients were screened over the course of the three-week program, with 19 (15%) found positive for referable diabetic retinopathy. Retinal images were obtained using the Topcon NW400, a non-mydriatic, fully automated retinal camera. Images were uploaded to AEYE-DS and a diagnostic result was provided on the spot. A PDF report with the result was printed out and provided to patients along with recommendations for a follow-up screening in 12 months or a referral to an eye specialist for further treatment. 
The screening procedure does not require a doctor to perform or interpret. Following basic training, clinic staff were able to operate the retinal camera and upload images to the AI system for analysis. Some patients were scheduled for screening due to open care gaps, while others underwent screening while awaiting their doctor's appointment.
"I am excited by the idea that AI can make healthcare more accessible to underserved communities. As a retina specialist, I am a big advocate of AI technology taking over the task of screening patients. This will allow me to spend more time with patients that actually need my expertise in treating their disease, rather than screening many patients, most of which do not need treatment," said Dr. Ming Lu, the chief of ophthalmology at Christus Trinity Clinic Eye Center in Tyler who sponsored the pilot project at The Bethesda Health Clinic. "I was amazed to see that most patients could get a reading in 1 to 2 minutes. The outcomes of this pilot are fantastic and I hope to leverage them to secure funding to permanently deploy the technology at The Bethesda Health Clinic and also at Christus Health."
"We are very pleased to see another successful implementation of our unique solution, and that our efforts to develop a practical solution that can perform screenings quickly and accurately are paying off." said Zack Dvey-Aharon, Ph.D., Founder & CEO of AEYE Health.
About The Bethesda Health Clinic
The Bethesda Health Clinic is a nonprofit organization dedicated to providing healthcare services to the uninsured and underinsured in the Tyler community. The clinic offers a range of healthcare services, including primary care, chronic disease management, preventive care, mental health services, women's health, and limited dental services. The clinic relies heavily on the support of volunteer healthcare professionals, including physicians, nurses, and other medical staff, who generously donate their time and expertise to serve patients. The Bethesda Health Clinic is supported  by community donations, grants, and partnerships with local healthcare providers and organizations to help fulfill their mission.
About AEYE Health
AEYE Health is a technology company specializing in the development of AI solutions for diagnosing a broad range of diseases using retinal images. Its screening solution for diabetic retinopathy is FDA-cleared in 2022 and designed to allow primary care providers to perform diabetic eye exams in their clinics instead of referring to specialists.
About Dr. Ming Lu
Dr. Lu is a magna cum laude graduate from Harvard Medical School, a retina specialist and chief of ophthalmology at Christus Trinity Clinic Eye Center in Tyler, Texas. He sponsored the free screening for diabetic retinopathy at the Bethesda Clinic. In 1994 Dr. Lu proposed the VEGF hypothesis for diabetic retinopathy after learning the concept of tumor angiogenesis as a medical student, in hope for a restorative treatment of the bleeding retina rather than the conventional destructive laser therapy. After sleeping with experimental animals for 5 years, Dr. Lu won the Nesmith Award from Schepens International Society in 1999 for his discovery of the central role of VEGF in diabetic retinopathy, providing the scientific basis for anti-VEGF therapy. Since 2004 anti-VEGFs such as Avastin, Lucentis, Eylea, and Vabysmo have become the mainstay treatment for retinopathy due to diabetes, macular degeneration, vascular occlusions, neovascular glaucoma and prematurity, much more effective than the traditional laser burns. Since 2010 he has championed the free digital screening and AI-based screening of diabetic retinopathy at all 89 Christus Trinity Clinic satellites (47,380 diabetic patients), improving the screening rate from 27% in remote East Texas 13 years ago to 61% now.
CONTACT:
Amit Wohl 
[email protected]
SOURCE AEYE Health